Five Minutes With: Simon Geale, CPO at Proxima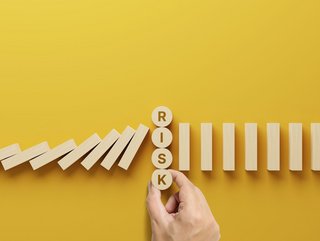 Procurement Magazine sits down with Simon Geale, Chief Procurement Officer at Proxima to disucss his career journey and the trends in procurement
Please could you start by introducing yourself and your role?
I am Simon Geale, Chief Procurement Officer at Proxima, but that's really a twist on the conventional CPO role. As a procurement consultant, for us a CPO is accountable for driving product and service innovation, and market and media relations. My job involves everything from bringing new products to the market, to working with CPOs on all thing's procurement both now and as they plan ahead, to promoting Proxima and our people. It's a dream role, working with great people, and it certainly keeps me on my toes!
Who is Proxima?
Proxima is a specialist procurement and supply chain consultancy, and if you haven't heard of us, you will certainly have heard of our clients. We work with some of the world's largest businesses and organisations across both the private and public sector.
Fundamentally, we help those organisations to spend their money wisely and well. How do we differ from mainstream consulting? We're specialists, we don't just set the strategy or write the report, we implement the change. Increasingly that change, is focussed on helping organisations to transform their procurement, and/or work with suppliers to make them more purposeful and more profitable.
How did you find yourself to be in the procurement industry?
Like most my age, by chance, I graduated back in days when job ads were in the physical newspapers. One Wednesday I found an ad for a Masters course called the MAI in Bordeaux, France. I went because I needed to do something and I loved France, but the MAI happened to be one of Europe's premier procurement courses. I found my procurement mojo.
From there I joined Philips in the Netherlands, which was a brilliant learning experience with wonderful people, then I moved into consulting. I kind of fell into procurement, but if I was a student now, I would definitely be looking at it as a career choice.
What is your favourite part of the industry your work in?
I've lived and worked abroad, I've been 'buyer side' and 'seller side', I've done industry, outsourcing and consultancy. Procurement has afforded so many opportunities and along the way I have met and worked with some amazing people who have inspired me and from whom I have learnt and had fun with. So, whilst I can point to a few least favourite parts, picking out a favourite doesn't seem easy or right. It's the variety, the people, the challenges, and the ability to get to the heart of a business that I love. I get that in abundance today, but today is a product of all those experiences, people, and learning.
What are the current trends in the industry?
I do a lot of work with Procurement teams looking at current and future trends, so I don't have a short answer to this question. We are in the middle of a tech, talent, and timing revolution. More and more people are choosing to go into procurement, and industry 4.0 will put far better and smarter solutions at their disposal, at a time when procurement has never been more important to businesses. Crises spur creativity and if those three things come together, and we get it right, we're in for some fun. Get it wrong, and we're irrelevant.
What does the next 12-18 months look like for you?
I don't know, and that's what is so exciting about it! Being a board member at Proxima is a wonderful role, and if the answer was more of the same, I'd almost be happy with that. But part of my passion has always been to evolve and improve, and we have some hugely exciting plans coming up at Proxima. On the ground, businesses have significant challenges to face up to, and we must help them solve them whether that's cost, carbon, purpose, innovation, or growth. I'm focussed on that, and along the way I want to keep learning, keep growing, and have fun!