Five minutes with: Koray Köse, Gartner Supply Chain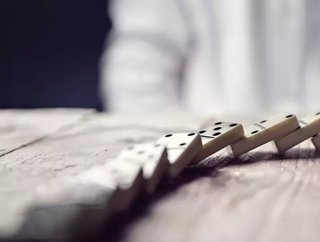 Procurement Magazine sits down with Koray Köse, Senior Director, Analyst, Gartner Supply Chain Practice
Please could you start by introducing yourself and your role?
I am a Management analyst and multi-lingual thought leader, researcher, and published author specializing in working with CSCOs, CPOs, CIOs and other C-Level Executives with 20+ years of success in developing global supply chain and sourcing strategies, re-engineering and transforming business processes, and maximizing financial resources.  Currently working as an analyst with the Gartner Supply Chain practice, specializing in working with CSCOs, CPOs, CIOs and other C-Level executives in industries such as automotive, pharma, life sciences, IT, electronics and FMCG. I am also a participating member of the NATO 2030: NATO-Private Sector Dialogues that is facilitated by GLOBSEC.
What is your experience in the procurement industry?
In my 20+ years in the industry, I've designed new business frameworks, risk and governance processes and deployed full-scale ERP and procure to pay systems to drive efficiencies through digital transformation. I worked at companies such as Volkswagen, Scania, Philips, Bose, AT Kearney, AstraZeneca, and the U.S. Federal Reserve Bank.
What is the landscape for supply chain and procurement when it comes to risks?
We did a survey around risk and resilience among 89 supply chain professionals this year. The survey showed that:
79% of respondents at large organizations take the learning from the past disruptions and current concerns to change the way they have been conducting their business. They are leaning into resilience and agility to be more proactive and better prepared. Disruptions are becoming part of their value equation of cost to serve rather than an unforeseen risk event.

In comparison, 55% of smaller and midsize enterprises (SMEs) anticipate being more proactive and better prepared which is significantly less prevalent than their counterparts.

25% of SMEs anticipate making some changes this year but will revert back to more traditional priorities once the crisis event has passed.

20% of SMEs expect to continue to operate in "reactive" mode and focus their efforts from disruption to disruption.
In summary, we can say that procurement leaders want to be more proactive than in the past when it comes to supply chain risk. This is supposed to ensure compliance, business continuity and resilience against supply-side and service providers disruptions – which is the key for business success.
What can organisations do to be more resilient and effectively mitigate these risks?
There are a couple of things procurement and risk leaders can do, most importantly:
Improve upstream visibility by mapping their most critical supply chains at a multitier level.

Target key vulnerabilities in their supply bases by identifying sources of risk exposure that could most negatively impact their businesses.

Shape their supplier risk mitigation strategies by conducting stress tests for resilience and business continuity.

Ensure preferential status for tight materials and capacity by collaborating with suppliers to assure supply and manage risk at an ecosystem level.

Obtain earlier warnings of supplier risks by investing in tools and technologies to monitor and anticipate potentially disruptive events.
What will be the top priorities for the industry going forward?
Many companies struggle with having insights into their supply chain, and our survey found that visibility improvements was one of the top three most important areas of improvement to supply chain risk management at 70% (and 83% among enterprises that have revenues above 1 billion USD) with 40% mentioning it as the top area of improvement. Other important areas of improvement to supply chain risk management include the desire to get better supplier risk data (63%), better tools and technologies (57%), processes that frame the governance and compliance aspects (57%), and more of the right talent and skills (39%).
What is your top prediction for 2022 when it comes to risk and resilience?
Supply Chain Risk Management is becoming a core competency and budget line item that requires effective investments and holistic management with the potential to impact almost every stakeholder within and outside of the supply chain. Investments into Supply Chain Risk Management will increase by 30%+ from around 0.5% of direct material cost to 0.65%  - from on average US$5-6mn in the next 12 months to over US$7mn. Those investments will flow into fit for purpose re-engineered processes, dedicated talent and established but also emerging technologies.
We already see significant interest in technology and process investments, whereas the best practice of creating a dedicated SC Risk Team/Function is highly effective, but only done by a few. It is evident that technology by itself is not capable of solving supply chain risk management challenges. Technology is more an enabler for dedicated resources to work most efficiently with incoming data and distress signals within a carefully designed process. Investments that enable better supply chain visibility, information gathering, analytics and decision making will be the differentiators of a successful or failed risk management initiative. The fit for purpose process and the risk management skillset will be key to defining what really is needed and is most impactful from a technology perspective.
By prioritizing processes and people, organizations can already react to risk events, hence, breaking the paradigm of missing funding for risk management. Regardless of size, well-designed processes and dedicated talent can manage situations that hit organizations unexpectedly. The right mix of technologies will multiply the effectiveness.
By 2025 Supply Chain Risk Management will be a key success driver for organizations with more than 50% having a dedicated function with a multi-million dollar budget spearheading the efforts.