Five Minutes with Executive Leaders at Accenture and Ivalua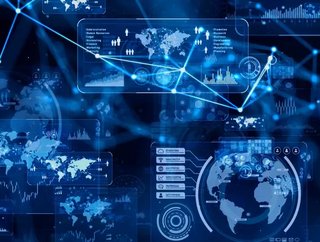 Procurement Magazine speaks to Accenture's Chad Gottesman, and Ivalua's Alex Saric on the benefits, challenges and current trends for procurement analytics
How can organisations use procurement analytics to benefit their operations?
Chad Gottesman, Managing Director at Accenture
Closed-loop spend management (CLSM) models are a valuable tool more organizations should be putting their resources behind within procurement analytics. Powered by data and AI, CLSM systemizes and infuses bold ways of working across the procurement function. It makes procurement more efficient, resilient and agile. The method is grounded in responsibility to the environment and suppliers—always aligned with business strategy.
As for benefits, the value delivered is not only financial. Think of it as 360-degree value widening procurement's sphere of influence and impact. There is value for the enterprise, stakeholders and the community—and across risk mitigation, sustainability, stakeholder experience, talent and inclusion and diversity. These breakthrough approaches are made possible thanks to the fundamentals of CLSM: spend transformation and new ways of working.
What are the challenges for organisations trying to adopt good procurement analytics?
Alex Saric, Smart Procurement Expert at Ivalua
The key challenge is data, in terms of quality and accessibility. To maintain effective supply chain visibility, organisations need access to a broad set of data, both externally and internally, and they need to trust it. Unfortunately, internal data is often in poor shape at most organisations, spread out across many systems in inconsistent formats and not accessible by decision-makers. When organisations have these types of data issues, it is far harder for them to derive actionable insights or adopt good procurement analytics. These problems need to be addressed to give decision-makers the solid foundation they need to operate from.
Chad Gottesman, Managing Director at Accenture
Despite the opportunity for procurement to be a true strategic partner to the business, fully embracing this role is not easy. We've noticed procurement leaders still struggle to deploy more mature analytics capabilities and often don't know what technology to invest in. 
Moreover, our recent research found procurement leaders believe they are lagging in operational maturity and lack what we like to call "future-readiness." Future readiness reflects an organization's ability to scale eight characteristics across their business: data, analytics, leading practices, business-technology collaboration, agile workforce, automation, stakeholder experience and AI.
Procurement executives regard structure and technology as unique challenges to achieving future-ready operations. According to Accenture research, 24% of procurement executives rate technology as a top challenge to growth in key areas, compared to 21% of all respondents. Procurement executives were also significantly more likely to list structure as a top challenge (25%) than the overall sample (23%).
Surprisingly, only 7% of organizations surveyed are future-ready, so how can the others catch up? Here are the key behaviours of future-ready organizations that others can adopt: know your ultimate goal and make big, sweeping changes to close the gap between your current procurement operations and your aspirational goal; automate AI at scale to augment human talent and foster a human + machine workforce; commit to making data-driven decisions with better, more diverse data; adopt a cloud-first infrastructure approach, and build complementary third-party ecosystems
What are the current trends in procurement analytics?
Alex Saric, Smart Procurement Expert at Ivalua
A key focus is more actionable data. We have never had more data available, but that has resulted in significant noise. Leading solutions today help address this, by providing more actionable insights and proactive notifications. For example, when a risk event occurs that may impact supply. Improving data quality and pushing information to users is a significant change from the more passive analysis of the past.
What are the current technologies being used in procurement data analytics?
Alex Saric, Smart Procurement Expert at Ivalua
Emerging technologies such as AI, blockchain and IoT are set to have a significant impact on procurement analytics, offering the potential to improve traceability of supply, identify potential failure points and much more. However, organisations must ensure they can walk before they run and be careful that any technology is sufficiently mature. Blockchain offers potential but is not yet ready as major limitations must still be addressed. AI is the furthest advanced, but before jumping headfirst into AI adoption, there must first be a solid data foundation in place so that AI-driven analytics can access resources and formulate better insights in real or near real-time, giving businesses complete visibility of the supply chain. Innovations in procurement analytics can help organisations to stay on top of supply chain disruption, flag ethical or sustainability concerns and identify instances of fraud.