EXCLUSIVE: Contingent commits to reinventing procurement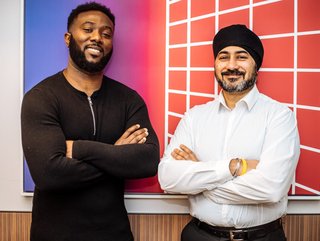 Procurement Magazine speaks to Contingent CRO, Steve Ball to discuss the organisation's funding round securing US$8.2mn to fix broken procurement processes

Dedicated to 'making procurement easy for the whole business', supplier insights platform, Contingent has successfully completed a funding round of US$8.2mn, led by Octopus Venture - one of Europe's largest and most active early-stage investors. The latest round takes its total funding to US$11mn.
The funding round also included:
"All over the world, companies are re-thinking how and where they procure goods and services. Supply chains are becoming more interconnected, global, dynamic, and unpredictable, increasing the risk of supply disruption, and associated financial losses," said Fred Ellis, Investor, Octopus Ventures.
Reinventing procurement
Being a ProcureTech platform, Contingent is reinventing the procurement function for all by removing risk and friction.
Speaking with Procurement Magazine, Stephen Ball, Chief Revenue Officer (CRO) at Contingent commented: "Procurement teams are facing unprecedented volatility and disruption in supply chains at the moment and many feel blind to where the next issue is going to come from. Most lack an easy way to stay on top of what's going on with their supply chain and we see many often resorting to setting up google alerts to try and avoid being caught out.
"At the same time, Procurement teams are also being pressured to collect more documentation about suppliers to meet transparency demands around sustainability, diversity, etc. The emphasis on selection criteria has also changed with many firms, with procurement needing to take a more holistic view on whether a company is a good partner from a reputational perspective, rather than the historical focus on price. All this is increasing the workload for procurement teams and increasing the friction to do business."
Despite the procurement function being core to business operations, Contingent believes that there is far too much friction when it comes to procuring goods and services. Organisations are frequently unaware of the potential risks that their decisions could make.
Ball added: "Contingent's mission is to fundamentally change how procurement is done, helping companies reduce friction and increase resilience, while empowering procurement teams to make the right choices and partner more closely with the wider business. We see a huge opportunity for reinvention and this is what really excites us!"
What makes Contingent different?
Contingent's platform is easy to use and simple to set up. The platform fits seamlessly into an organisation's existing workflow, offering lightweight and proactive real-time insights for greater transparency into the function.
For its users, Contingent's platform provides insights into suppliers and third parties giving the function real answers instead of data. The platform's real-time monitoring lets procurement professionals identify risks, uncover opportunities, and facilitate rapid action.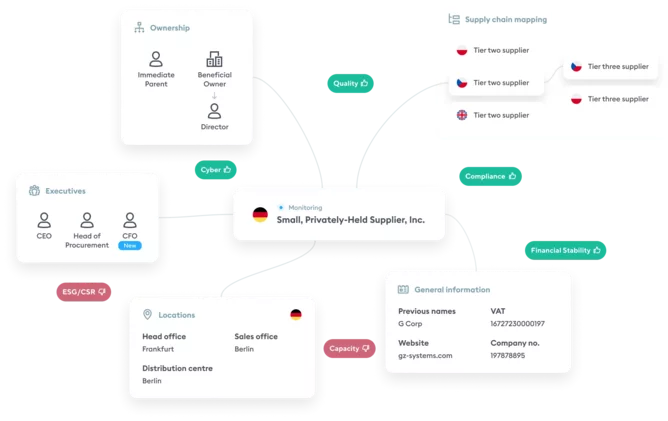 Ultimately, Contingent's procurement platform puts the professionals in control. With a clear view of supplier insights and risks, procurement teams can communicate with ease to the rest of the organisation offering strategic value.
"Procurement and supply chain management have been overlooked for too long, served by clunky, legacy technology. An exciting ecosystem of cloud tools connected by APIs is emerging and there's a huge opportunity to improve the status quo and recognise the procurement team as the heroes they are. We're excited to continue backing Contingent and the role they will play in developing this space," said Rory Stirling, Partner, Connect Ventures.
How does Contingent plan to use the funding?
commenting on the company's plans for the funding, Ball said to Procurement Magazine: Our mission is to make procurement easy for the whole business, by reducing friction and risk across all procurement processes.
To help Procurement teams and make this goal a reality, we will continue building out Contingent's suite of modular SaaS applications, with a particular focus on meeting the growing demand for more transparent and ethical supply chains. In addition, with strong global demand for its services, the company is actively looking to expand into the US and across Europe and will be rapidly hiring into its product, engineering, and commercial teams over the coming months.
The history of Contingent
Launched in 2020, Contingent was conceived, designed, and built by a team of risk technology veterans and artificial intelligence (AI) researchers operating at the edge of supply chain risk, data, and computer science, compliance, due diligence and screening risk.
Together its founders developed the world's first SaaS product for quick, complete, up-to-date analysis of suppliers and businesses. The company's platform helps procurement to comply with regulations, reduce third-party risk exposure, and improve team efficiency.