Event Review: Procurement & Supply Chain LIVE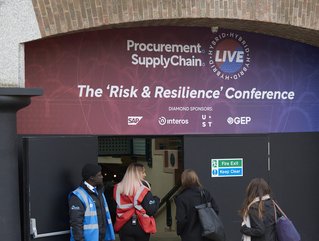 BMG hosted Procurement & Supply Chain LIVE, bringing together global procurement and supply chain leaders, to share their expertise on risk and resilience
First it was the COVID-19 pandemic. Then came the Suez Canal blockage, followed by the Great Resignation. And now there is war in Europe, with Russia's invasion of Ukraine seeing struggling supply chains take another hit. As if this weren't enough, inflation is now also running riot.
There is a lot of risk in today's business world, and the need for resilience has rarely been greater. And so it was that some of the world's leading figures from procurement and supply chain gathered at London's iconic Tobacco Dock from April 27-28, to share their experiences and knowledge of how to navigate today's volatile and unpredictable world.
Technology played a significant role in helping save lives during the pandemic, and attendees heard how it continues to play a vital part in mitigating risk and building resilience, as businesses continue to adopt technological change to manage supplier relationships, mitigate risks of cyber attack, encourage seamless and lucrative procurement processes, and ensure that commerce continues in a sustainable, uninterrupted fashion.
The event included two in-person stages and two digital stages for the hundreds of attendees to enjoy. Thousands of virtual attendees were also able to watch remotely. Speakers fielded questions both from their live and remote audiences, with digital viewers posting questions via the event-networking app, Brella.
Here is a summary of highlights from across the two days...
Risk & Resilience Conference: Day 1
Frank Soudan, SAP
SAP's Head of Digital Supply Chain Industry 4.0 Frank Soudan spoke about the importance of technology in building a resilient supply chain and procurement network
"There is no time to lose," he said. "Organisations will have to invest in order to grow, and the journey to resilience starts with technology."
But he warns: "Beware a quick win. Don't create a Frankenstein enterprise. Platforms need to integrate with the wider organisation."
Daniel Weise, BCG
Daniel Weise, MD and Partner at BCG, spoke about a book he has co-authored with other BCG colleagues, called Profit from the Source.
"The world is fundamentally changing," said Weise."While the cost of procurement will be the same, teams will be smaller and much more effective as a result, driving greater value from the investment made."
He said procurement can offer benefits to organisations beyond cost savings which can be derived from three building blocks to maximise value: the CEO, the company, and the company's ecosystem.
Risk & Resilience Panel
The panel comprised Daniel Weise of BCG, Interos Resilience Lab VP Geraint John, and David Shepherd, Global Head of Strategic Partners Director and Risk at LSEG, with BizClik Chief Content Officer Scott Birch putting the questions.
The panel was asked if risk and resilience is 'the only story in town', to which Shepherd said: "No but it is the highest priority now. It is definitely the main story."
"The spotlight is on supply chains as a profession, which presents an opportunity for us to step up," added John.
Asked if sustainability was taking a back seat to risk and resilience, Shepherd disagreed, saying the ESG story "is incredibly strong" and that sustainability "is becoming a mature topic."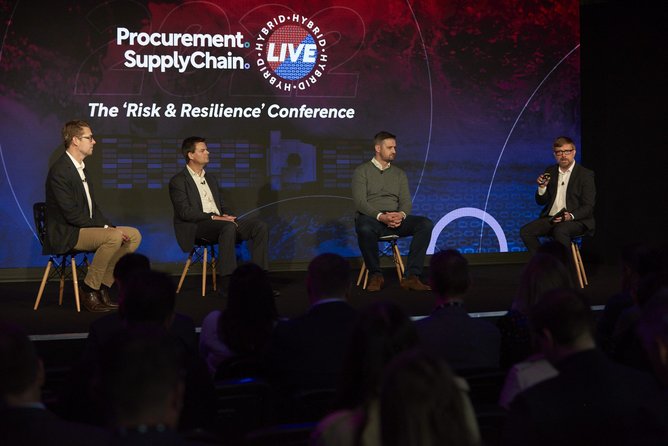 George Laurie, Forrester Research
Laurie - VP and Principal Analyst at Forrester Research - took to the Main Stage to deliver his keynote on how smart manufacturing technology is reshaping global trade patterns.
He said: "Rigid supply chains must become adaptable and collaborative supply networks. Smart organisations build test responses to risk into their operations to drive resilience and maintain a competitive advantage when they occur."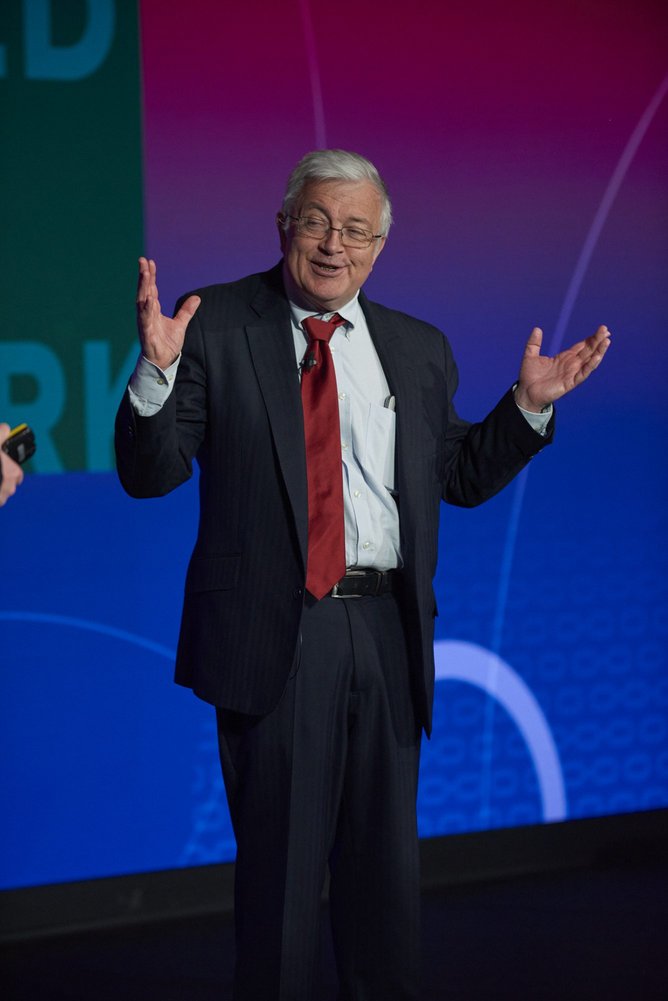 Jonathan Colehower, UST
Colehower is Global Supply Chain Strategy Practice Lead at UST, and he discussed the importance of private trading networks. He asked why the world was so shocked by major events, such as the pandemic and the Suez blockage.
"We've had pandemics before, and the Suez has been blocked five times before."
The best response to such disruption, he said, was private trading networks, in which all tiers of the value chain have visibility of one another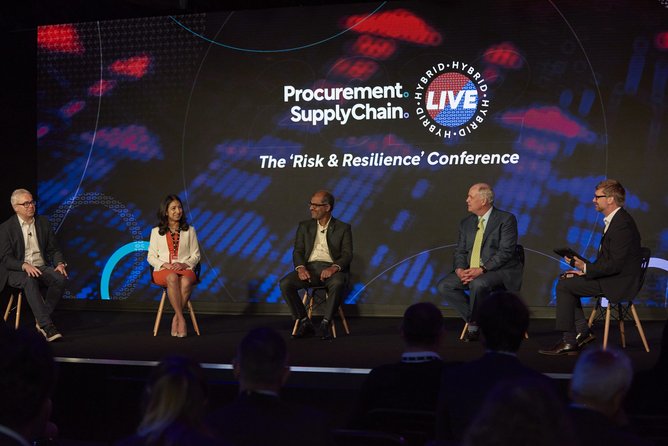 Risk & Resilience Conference: Day 2
Sheri Hinish, IBM
Opening the second day on the main stage was Sheri Hinish, Executive Partner, IBM Sustainable Supply Chain, Finance and Circularity. Hinish - widely known as 'The Supply Chain Queen' discussed how businesses can break down barriers to environmental sustainability.
"Sustainability is not someone else's problem," she said. "Over half of CEOs believe that business leaders must take responsibility for the business impact on communities in which they operate."
She said: "Sustainability trailblazers and strivers are breaking the barriers, and with digitalisation, organisations can make sustainability visible, actionable and operational."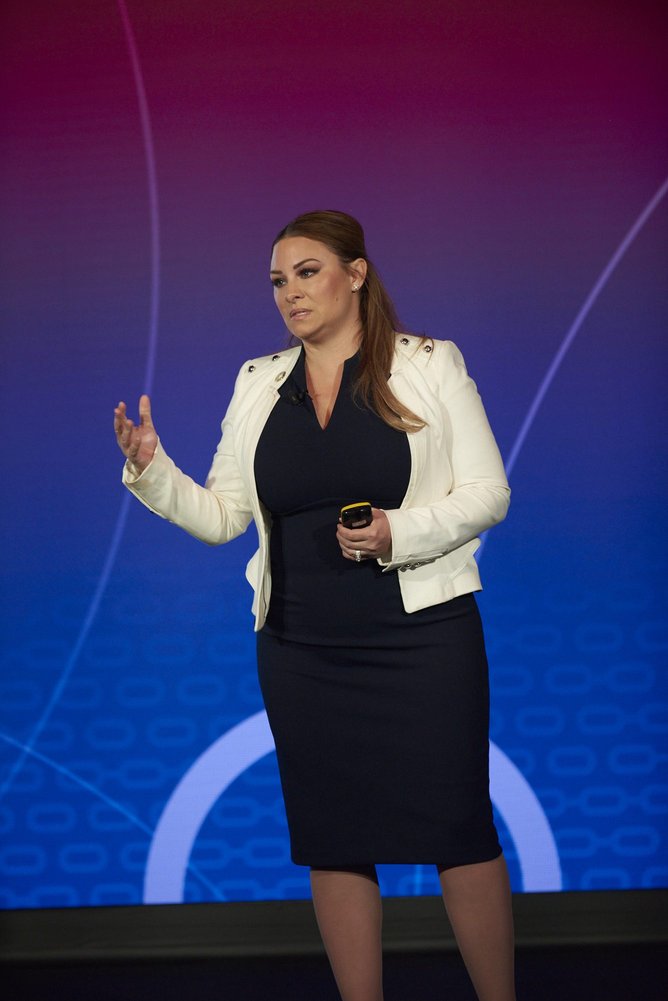 Panel discussion: Risk mitigation in the supply chain
BizClik's Scott Birch was joined by: Richard Jowers, Director at SAP; PwC Partner Tom Woodham; and Andrea Ricciarelli, SAP Domain Advisor of Supply Chain Logistics and Sustainability.
Asked how technology can help to mitigate risk, Woodham stressed that "technology is not the only answer". He added: "People, processes and data are also key, but technology can certainly help with the identification of issues before they exist."
Modern procurement has a key role in mitigating risk, said Jowers.
"With procurement sitting on vast quantities of data the function will be crucial to help suppliers tackle the pressures to meet requirements," he said.
Looking to the future, Ricciarelli said: "Everything that has happened in the past three years was unexpected, so emphasis will be placed on whether an organisation has enough speed and agility to react to the future challenges."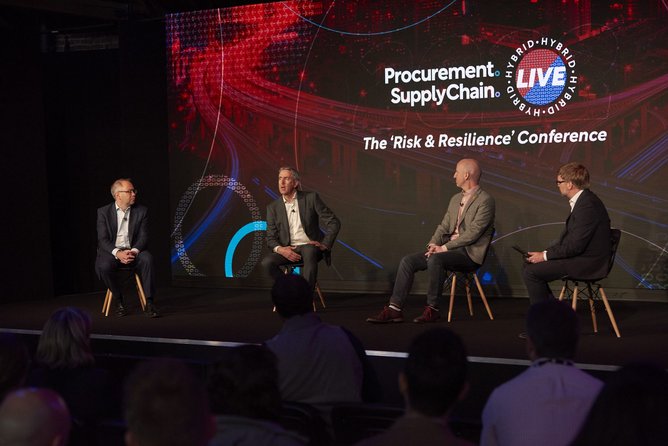 Mark Perera, Vizibl
Speaking about how supplier collaboration can help solve procurement's 'carbon crisis' Vizibl CEO Perera said: "There is no greater crisis than climate. We're not far enough along the journey to achieve 2030 goals. We need to make a more of a collective effort to increase the pace of change.
"Pressures are rising to address value chain impact. We don't have time to wait for the perfect data or to construct a perfect baseline. Control the controllable, and prioritise around what you do know."
Stephany Lapierre, TealBook
Wrapping up the two-day event was Lapierre, CEO and Founder of supplier-data specialist Tealbook. She discussed how to transform procurement with dynamic supplier data.
"We all have a data problem," she began. "Just because you have implemented a technology doesn't mean you will have clean data. It's poor data quality that leads to failed digital transformation."
She added: "The supplier base is the biggest untapped asset. If optimised properly, it can deliver hundreds of millions of dollars in value, provided that supplier data is dynamic and available across systems and people."