ELCOM: How suppliers are affected by BREXIT & COVID-19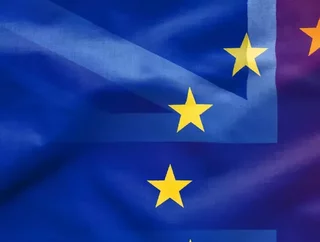 Procurement Magazine takes a look at the latest research released by ELCOM on the effects of BREXIT and COVID-19 for suppliers  
Surveying over 2,900 buyers and suppliers, ELCOM discovered that over 50% of leaders believe COVID-19 has significantly amplified the supply chain uncertainty created by BREXIT. 
A further two-thirds of respondents agreed that recent events have exposed the supply chain deficiencies including missing, fragmented, or inaccurate data. The biggest challenge identified was the complexity of modern global supply chains. 
UK supply chains
While businesses around the world are all experiencing bottlenecks, shortages and economic challenges as we countries emerge from lockdowns and restrictions. However, ELCOM explains that the situation in the UK has been worsened due to BREXIT. The UK leaving the EU has resulted in major supply chain disruptions including delayed deliveries, stock shortages, and increased prices. 
In August 2021, the Office for National Statistics reported that 18% of UK businesses were unable to get finished goods, raw materials, or services needed from the UK, had to change suppliers, or had to find alternative solutions.
"Fast-food chains like McDonald's and Nandos have reported problems due to the supply chain disruption in the UK with menu items unavailable in August. Supermarket chain Iceland's Managing Director revealed that the retail giant has shortages of food and drink products daily," said ELCOM. 
"During the pandemic, the healthcare sector reported shortages of critical supplies, medical materials, and logistic support which affected hospitals' ability to care for patients. Now the shortage is affecting non-critical but essential items such as disinfectants, cleaning supplies, linens, toilet paper, and food. In addition, small hospitals find it challenging to maintain the supplies they need and restock quickly, whilst facing staff shortages."
How is BREXIT affecting suppliers?
Since officially leaving the EU in January 2021, BREXIT has played a significant role in the labour shortage experienced in the UK. With the free movement for EU nationals coming to an end, and the start of a point-based immigration system UK firms are finding it difficult to hire from the EU particularly in sectors such as food, healthcare, manufacturing, and haulage. 
"The NHS employed 13.1% of non-British nationality staff and it is difficult for the NHS to function without their international workforce. The government wants talent within the UK or train & develop talent. However, this is a long-term solution, and the supply chain continues to be disrupted," said ELCOM.
How is COVID-19 affecting suppliers? 
It is predicted that the supply chain disruptions caused by COVID-19 will continue into 2023. "Several government interventions are in place; however, different sectors will have to consider long-term solutions like training UK domestic workforce and exploring local sourcing," said ELCOM. 
In a recent survey conducted by the company, 75% of respondents believe COVID has led to an increase in focus on more localised supply chains to minimise disaster risk and provide greater efficiency. "More than 50% of the buyers and suppliers have increased their responsible supplies prioritising local sourcing by 10% or more," said ELCOM.