Eftsure: Accounts payable teams face increasing fraud risks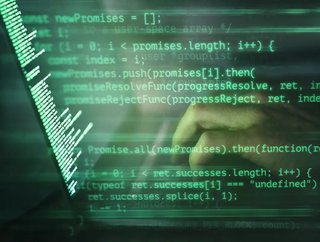 As supply chain constraints put unprecedented pressures on many in Australia, how can Accounts Payable teams maintain control?
Around the world, COVID-19 has been a significant disruptor, revealing many weaknesses in national economies. In particular, Australia's supply chain constraints are putting unprecedented pressures on organisations struggling to procure essential inputs to maintain business operations. 
A particular consequence highlighted by Eftsure is the rise in fraud rates. 
With cybercriminals seeking to take advantage of a reduced level of third-party due diligence and screening post-pandemic, Procurement Magazine looks at how Accounts Payable teams can maintain control despite the challenges ahead.
Australia: A trading nation reliant on imports
Being a trading nation that is reliant on imported manufactured goods, Australia, coupled with its geographical dispersion of population centres is particularly vulnerable to supply chain disruptions. 
Add in the possibility of goods shortages and long term lockdowns, and many are panic buying, a trend that is exacerbated by images of empty supermarket shelves.
The global nature of the pandemic is disrupting all economies including Australia as well as international freight. While furloughed staff due to new strains are having an impact on logistics and transportation. 
"All these factors are coalescing to result in severe supply chain constraints that are impacting every sector of the economy, from agriculture to construction and retail," said Eftsure.
Rising fraud rates emerge from the pandemic
While many organisations are racing to secure additional suppliers to meet demands, the nature of fast tracking process could pose the risk that shortcuts will be taken when it comes to supplier due diligence and third-party screening. 
"Whenever an organisation begins onboarding a new supplier, extensive verifications should be conducted to determine whether the supplier is in good standing and meets a range of compliance standards," commented Eftsure. 
Known as a business email compromise (BEC) attack, hackers gain access to supplier emails and manipulate invoicing data, which can result in unsuspecting organisations sending funds to accounts controlled by attackers.  
"Such fraud crimes are notoriously difficult to stop, and it's almost impossible for law enforcement to identify and catch the criminals as they are mostly located overseas," explained Eftsure. 
The risk of experiencing such an attack rises when Accounts Payable teams do not conduct extensive due diligence on suppliers. For Australia in particular, BEC rates are increasing faster than any other attack type. In 2021, Australia saw mor ethan 4,600 BEC incidents, with total losses exceeding AUD$81.5mn (a 15% increase on 2020).
"Of even greater concern is the average amount lost in a successful BEC attack, which rose a whopping 54% to $50,600 over the previous year," commented Eftsure.
Mitigating fraud risk in accounts payable with due diligence 
While it is temping to rapidly onboard new suppliers to respond to supply chain constraints, it is crucial for organisations to ensure that they do not take shortcuts when it comes to third-party due diligence and screening. 
Therefore verifying bank account data is a critical process and should not be neglected. "The risk of financial fraud is too great when Accounts Payable teams fail to undertake essential activities such as call-backs or 3-way invoice matching. With BEC attacks rising rapidly, it's only a matter of time before cyber-attackers target an organisation. Unless the Accounts Payable team is adhering to best-practice supplier due diligence and screening, the organisation could find itself the victim of a major fraud event," said Eftsure.