DHL Resilience360: navigating disruptions in supply chain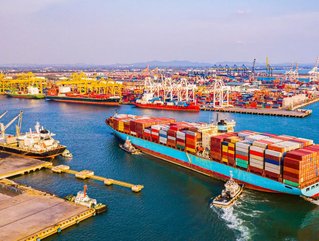 An insight into the disruptions and risk faced by the supply chain as a result of COVID-19 and the ways in the industry is navigating the challenges
One year on from the outbreak of COVID-19, and the pandemic continues to have a profound impact on organisations around the world. With these ongoing disruptions, organisations are faced with complex challenges which require business adaptations in order to maintain their operations and thrive in a post-COVID-19 world.
The economy 
According to the World Bank, the economy shrank by 4.3 per cent in 2020. The Economist also estimates that COVID-19 has resulted in USD$10.3tn in foregone output that could have been produced.
Launched at the end of 2020, DHL Resilience360 (now Everstream Analytics) as part of its 'COVID-19 Survey: Supply Chain Impacts and Post Pandemic Adjustment Strategies' report, surveyed 195 supply chain professionals in multiple sectors and regions, discussing the impact of COVID-19, how organisations have adapted their supply chains to mitigate disruptions, and the emerging strategic sourcing trends to minimise future disruption risk.
The pandemic's impact on operations
Since the outbreak of COVID-19 at the start of 2020, organisations globally have faced unique supply chain challenges in its wake, overall 98 per cent of global supply chains surveyed by DHL Resilience360 (now Everstream Analytics) whether highly or somewhat affect believe that the pandemic has had an impact on their operations. 
"This comes as no surprise as the supply chain challenges caused by the pandemic are unprecedented and fundamentally different to past disruptions over the last two decades," says DHL Resilience360 (now Everstream Analytics), "the COVID-19 pandemic has been unique due to its all-pervasive nature, with disruptions not being confined to a particular location or a type of component."
Of those that were highly affected, or affected by COVID-19 came from the automotive, technology, or life sciences and health care (LSHC) industries, with revenues of US$10bn or higher. It is believed that this is due to larger organisations having more complex global supply chains with operations in several continents, compared to smaller regional organisations who are able to react quicker.
"The global COVID-19 pandemic had a profound impact on the worldwide movement of goods as manufacturing operations came to a standstill in many parts of the world, global flight traffic dropped to numbers not seen in decades, and ground transportation was disrupted by new health and safety measures. Although authorities largely switched to more targeted restrictions as the pandemic progressed, operational disruptions remained a prominent feature of global supply chains throughout the year as containment measures as well as infection outbreaks, labour unavailability, and component shortages impacted business operations," commented Shehrina Kamal, Product Director, Risk Intelligence, Everstream Analytics (formerly DHL Resilience360 (now Everstream Analytics) Resilience360.
Fluctuating supply and demand challenges
Since the start of the pandemic, it has been no secret that supply and demand have experienced fluctuating disruption. The most significant short term challenges highlighted by those in the industry include demand shocks and surges, supply shortages for critical materials, and components and cargo capacity shortages. such challenges can be seen on the ground in Europe with restrictions resulting in closed retail stores driving growth in ecommerce, while other heavy manufacturing and machinery industries around the world have experienced drops in demand.
In addition to these challenges, others identified in the industry include cash flow pressures, COVID-19 outbreaks among the workforce, parts shortages, production delays, and stoppages. "Surprisingly, only 31 per cent of all respondents for this question stated that the lack of visibility for suppliers below the Tier-1 level was expected to be a significant short-term challenge within the next 6 months," notes DHL Resilience360 (now Everstream Analytics).
Logistics challenges
As COVID-19's impact rippled out around the world, those that relied on exports and imports to and from some of the early affected countries - China,  Japan, South Korea, and Italy - soon faced obstacles in their logistics operations, including delayed cargo, elevated logistics costs, disrupted production lines and lost sales. Since then the challenges have continued to grow, with COVID-19 causing delayed border movements, disrupted labour supply at ports, and passenger flight cancellations.
While 2021 is slowly bringing back normality, there still remains multiple challenges to overcome when it comes to logistics, including air freight rates, capacity and disruption, as well as ground transportation restrictions, trucking shortages, ocean freight disruptions and capacity shortages, warehousing congestion, imbalance in container supply and labour shortages.
Mitigating the challenges in logistics
When it comes to mitigating the challenges presented by COVID-19, the most common way to keep supply chains running, avoiding expensive shutdowns and undelivered customer orders was to pay premium rates (37.4 per cent) "in order to have critical air cargo shipments uplifted from origin points, as air cargo capacity rapidly decreased from March 2020 due to international travel restrictions."
An example of this which DHL Resilience360 (now Everstream Analytics) goes on to explain is "a China-based supplier of automotive components used in exterior trims of cars manufactured by Mazda had to shift production to Mexico and then airlift the products to its customer's assembly line in Japan, a move that cost in total more than US$5mn."
Other ways in which organisations mitigated the challenges included increasing stock levels prior to, or in the early stages of COVID-19 to increase their resilience (22.6 per cent). "It is likely that companies with a robust supply chain risk management system in place were able to react faster to the unfolding pandemic in the early months of 2020, giving them a time advantage to either secure more critical supplies or ensure logistics capacity amid rapidly decreasing options," comments DHL Resilience360 (now Everstream Analytics).
In addition to these core ways organisations navigated COVID-19, a low percentage all used a combination of alternative transportations (15.4 per cent) or ocean services instead of air (7.7 per cent), DHL Resilience360 (now Everstream Analytics) comments that this illustrates "that in an uncertain environment that makes scenario planning difficult, most companies opted for more expensive yet reliable options, such as air cargo, and increased buffer stock."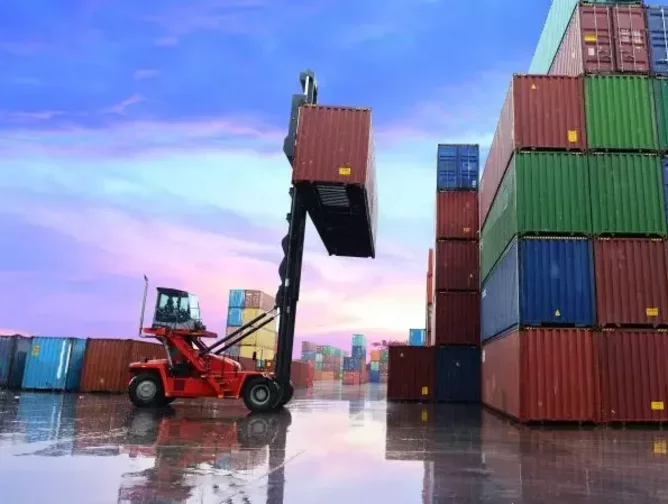 Shifts in manufacturing as a result of COVID-19
If COVID-19 has identified one thing in the industry, it is the extent that companies are contemplating the need to diversify their supply chain locations to reduce their reliance on a single country such as China for its manufacturing facilities. "At the height of the crisis, the COVID-19 pandemic exposed the severe vulnerabilities that global manufacturers faced as companies scrambled to identify affected suppliers and keep their supply chains moving," says DHL Resilience360 (now Everstream Analytics).
When it comes to having a sourcing and manufacturing presence, DHL Resilience360 (now Everstream Analytics) details that it comes as no surprise that China (57.1 per cent) was the top choice for manufacturers as a single significant presence, followed by the European Union (52.9 per cent), United States (51.2 per cent), Mexico (27.6 per cent), and India (25.9 per cent). 
While key risk mitigation factors driving production away from countries like China range from lower labour costs to sourcing diversification, the jury is still out on whether "a mass exodus of global supply chain uprooting out of China," will happen, DHL Resilience360 (now Everstream Analytics) comments that it is "unlikely for several reasons." 
While it may seem an enticing prospect, "companies will need to evaluate various factors from a supply chain and operational standpoint: lack of sufficient access to mature manufacturing facilities; warehousing availability; reliability of air, ocean, and ground infrastructure and transportation routes; and alternative suppliers and raw materials. In industries that are heavily reliant on advanced technologies, shifting sourcing and/or manufacturing out of China may not be advantageous given that much of the technology that is being built or made in China requires specific skills from an educated workforce that is not necessarily easily transferable elsewhere," reflects DHL Resilience360 (now Everstream Analytics).
Of those looking to move their productions elsewhere (30.6 per cent), the driving factors included a greater need for supply chain diversification (31.3 per cent), reducing reliance on China for sourcing essential materials (17.9 per cent), tariffs and other trade-war related disruptions (15.9 per cent), market access and regulatory restrictions (5.1 per cent) and greater domestic competition (3.1 per cent). Key candidates for the reshoring of productions include the European Union (15.4 per cent), the US (12.3 per cent), and Mexico (10.3 per cent). 
"Taking into consideration the impact of the COVID-19 crisis, the preference for shorter and more localised supply chains is understandable," says DHL Resilience360 (now Everstream Analytics). "Those supportive of bringing off-shored manufacturing back to or closer to their native countries through re-shoring and/or near-shoring have long-argued that repatriating more domestic operations would ensure stronger quality controls that have been overlooked in the past in order to capitalize on lower labor costs."
However, due to the highly integrated nature of global manufacturing and supplier networks, "it remains to be seen if multinational firms — should they commit to such a process — are successful in reducing supply chain reliance on China," says DHL Resilience360 (now Everstream Analytics).
The most significant finding from the report 
"Persistent air cargo constraints: COVID-19 has had severe implications for the global air cargo industry, on both the supply and demand sides, which continue to cause ripple effects throughout supply chains. Capacity in some trade lanes fell by more than 50 per cent during the initial phase of lockdowns in the first half of the year. This was mainly the case for cargo transportation on passenger aircraft, so-called belly cargo capacity, as airlines around the world cancelled flights due to lower demand and travel restrictions. As of January 2021, global air cargo capacity remained around 32 per cent below the levels of the same period in 2020."
- Shehrina Kamal, Product Director, Risk Intelligence, Everstream Analytics
How should organisations prepare for the future?
"As mass vaccination campaigns get underway across the world, 2021 promises to be a year of recovery and a return to normal for supply chains and economies at large. However, the unpredictability of the virus spread, and associated disruptions to transport and business operations will continue to be a defining feature of global supply chains well into the coming year."
"Beyond the pandemic, natural disasters and weather-related events continued to pose major challenges in several regions of the world, most notably Asia-Pacific and the Americas. There, countries such as Australia, Japan, China, and the United States faced their own share of disruptions in the form of wildfires, severe floods, or record-breaking storm seasons. As the frequency of these events continues to increase globally, so too will the risk of disruptions within global supply chains, making it ever more important to stay ahead of weather events before they turn into major disasters."- Shehrina Kamal, Product Director, Risk Intelligence, Everstream Analytics