COVID-19 shows companies must prioritise optimising AR & AP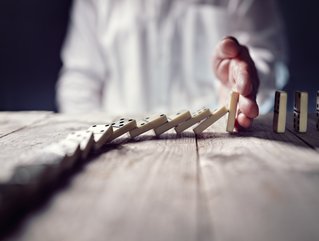 Research from Corcentric shows finance leaders lack clear real-time views of their cash flow. In their post-pandemic recovery, they must optimise AR & AP
According to a new study by Corcentric The Future of Finance: 360-Degree Cash Flow Visibility and Control, delays and disruptions from the COVID-19 pandemic have shown that 74% of companies lack real-time views of their cash flow.
Forrester Consulting conducted an online survey of senior financial leaders' views of the current state of AR and AP functions in the U.S., the UK, and France.
Here is what they found.
Unlocking funding to support key business priorities
Throughout 2022, companies will focus on:
Improving the customer experience (66%)
Increasing revenue (62%)
Becoming more insights-driven (61%)
Finance teams said they help accomplish these goals through:
Cash flow optimisation (71%)
Digitising and automating processes (64%)
Digitising payments (57%)
The value of digital transformation amid process roadblocks
73% say enabling holistic cash forecasting would be valuable to their organisations. Benefits include:
Smarter decision-making (97%)
Improved payment user experience (88%)
Increased business agility (83%)
Creating better risk management and improved fraud management
Although the pandemic continues disrupting operations worldwide, it has helped finance leaders recognise the need for improved insights into their operations' cash flow.
"For companies to meet business goals, they must prioritise optimising AR and AP systems and processes as much as revenue growth and customer experience," said Matt Clark, President and Chief Operating Officer at Corcentric, a leading provider of business spend management and revenue management software and services. "The majority of AR and AP departments tend to operate separately within finance organisations, citing a lack of resources and expertise for automating these processes. Leaders can unify these functions through invoice automation systems, unlocking cash forecasting and management and capturing valuable data for analysis. The result is better risk management, improved fraud management, and more effective financial planning."
Corcentric will host a live webinar on 2nd March 2022, at 11 a.m. ET to further discuss the study.