Company profile: Who is CLM solutions provider, Icertis?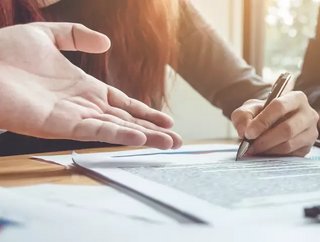 Procurement Magazine answers the question: Who is contract lifecycle management (CLM) solutions provider Icertis?
In brief
Headquarters: Washington
Founded: 2009
CEO: Samir Bodas
Website: Icertis
Procurement Magazine Top 100 ranking: #14
Founded in 2009, Icertis is trusted by the world's most iconic brands and innovators to stay in front of contract intelligence. 
The company's unmatched technology and category-defining innovation, push the boundaries when it comes to contract lifecycle management (CLM). 
Icertis is built on its mission to transform the foundation of commerce; its vision to be the contract intelligence platform of the world; and its values of fairness, openness, respect, teamwork, and execution. 
"Contracting had always been important, but now it's more critical than ever," commented Lynne Levassar, Procurement Systems Analyst, Granite Construction.
Icertis' software has been validated by many leading business analysts including Gartner, Microsoft, Forrester, SAP, Spend Matters, Deloitte, and ProcureTech for its usability, flexibility, and organisation-wide capability.
Icertis' contract management solutions
No industry can escape dealings with contracts, they define what a company buys, sells and runs. With this in mind, Icertis' AI-powered contract management solutions help organisations manage any contract in any industry. 
"Our core platform and growing body of industry and business apps leverage our unrivalled expertise and enduring commitment in contract management software to help your organisation get more out of your contracts than you ever thought possible and improve your business in ways you never imagined," said Icertis. 
Icertis offers solutions for the energy, financial services, healthcare, manufacturing, pharmaceutical and biotechnology, professional services, retail, technology, and transportation industries. 
Four benefits of the Icertis Contract Intelligence Platform
Streamline contracts and processes, connecting departments

Drive compliance and reduce risks with continuous monitoring and smart rules

Creating a single source of truth to ensure commitments happen 

Access to advanced analytics and real-time intelligence for unmatched visibility to maximise business impact