Company Profile: Scoutbee, AI-driven supplier intelligence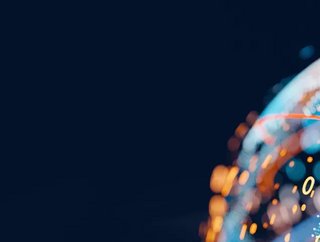 Meet Scoutbee, procurement's leading AI-driven supplier intelligence and search provider and its three P's of proactive information security
In Brief
Founded: 2015
CEO: Gregor Stühler (Co-Founder)
Headquarters: Germany
Website: Scoutbee
Founded in 2015, Scoutbee is a leading supplier data platform that empowers those in procurement to enhance their master data in order to make better decisions when it comes to sourcing, finding, and onboarding new suppliers. 
Scoutbee's solutions are powered by AI and machine learning for faster end-to-end strategic sourcing projects, offering 90% less effort compared to traditional methods. With comprehensive and dynamic supplier data, Scoutbee facilities proactive sourcing decisions to strengthen supply chains, improve sustainability, and drive innovation, time to market and diversity. 
Scoutbee's bespoke information security framework
With the number of malicious actors increasing in the supply chain, Scoutbee aims to combat and exceed the unique challenges faced by its customers. The company's bespoke information security framework has been designed to proactively drive improvements in quality and security.
"During the last 5 years, the change within companies' procurement departments has intensified," commented Scoutbee. But so too has the Information Security threat landscape. 
"As enterprises have bolstered their cybersecurity capabilities, malicious actors targeting large mature organisations have turned their attention to their supply chain and partners to get a foothold or even directly access the enterprise's data these partners may have," added Scoutbee.
In order to stay ahead of the rising threats and ensure the safety of its customers, Scoutbee has - under the leadership of its CISO, Greg van der Gaast - has invested and built up an information security function with a bespoke framework to address the needs of not only its business but its customers and the industry. 
"The elements of Scoutbee´s security framework are designed to proactively drive improvements in quality and security, reassuring our customers that their data will be secure now, and in the future," added Scoutbee.
A proactive approach to information security
What is a proactive approach? Scoutbee highlights that a proactive organisation actively scans their network for vulnerabilities before working through the list to fix or mitigate them. 
"Whilst this is certainly an improvement over the traditional system of reacting and remediating and is a positive step on the journey, Scoutbee recommends additional proactive measures to better protect customer data," said Scoutbee.
Scoutbee's framework is designed around what it considers the three Ps of information security: 
Products:

"Scoutbee works with industry-leading vendors' products and services that enable us to monitor our systems in real-time, find vulnerabilities and attack paths."

Processes:

"Processes play a huge role in proactive security, by helping prevent issues occurring in the first place. If a process is poorly defined it's easy for people to make mistakes, if it's too complex, people will find a way to circumvent it, or if it doesn't exist at all then there is no consistency in the way things are done."

People

: "To drive proactive information security, you need the entire company to be your eyes and ears, not just the infosec team."