Anaplan: Procurement forecasting challenges post-COVID-19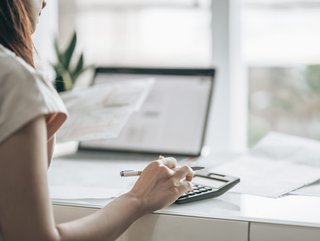 'It's difficult to predict the future when it doesn't mimic the past' says Anaplan a business planning software company 'new times call for new measures'
With the past two years representing a peak in uncertainty for many, post-COVID planning complexity has left many leaders with even more multi-layered challenges.
"This is especially true for business leaders tasked with forecasting consumer expectations amid fluctuating demand and markets. Knowing what to plan for and what data to use to do it has never been more unclear," commented Rebecca Porter, Principal Product Marketing Program Manager at Anaplan.
Procurement can't rely on historic data alone
A key challenge for many procurement professionals planning for the future is the fine balance of not solely relying on historic data alone to make predictions but also not ignoring the events of the past two years.
Following the outbreak of COVID-19, consumer behaviour has significantly changed, Anaplan uses the fitness industry as a prime example of fluctuating demand.
"At the start of the pandemic, the price of weights and home gym equipment skyrocketed," commented Porter.
Porter added: "Companies offering home fitness services and hardware saw a jump in demand they could barely keep up with. Once commercial gyms started opening again, the prices for home equipment started creeping down. Now we're seeing home fitness companies losing market share to in-person training offerings, but not necessarily returning to pre-COVID demand levels."
As such, the fitness industry can't rely on its 2020-2021 demand data alone, but it also can't be ignored as demand isn't the same as it was pre-COVID-19.
'New times call for new measures'
Porter assures that it will remain possible for organisations to forward-plan in a post-COVID-19 world, but it will require a change in how it is conducted and the data used to achieve such planning.
Porter recommends three focus areas for the function in a post-COVID-19 environment:
Get closer to the market: "Leverage data, such as point of sale (POS) information that's close to the consumer, to identify new trends and changes in behaviour as it happens. Using data that's close to the market allows you to react swiftly to shifting demand."
Use more granular data: "Where monthly or weekly data was sufficient before the pandemic, daily data will be more useful in providing faster indications of changes in the market."
Incorporate external data: "Often, internal data clearly shows you what has happened, but historic data is no longer sufficient to predict the future. External data can provide information about consumer demand that isn't available from historic internal data."