AICPA: The State of Risk Management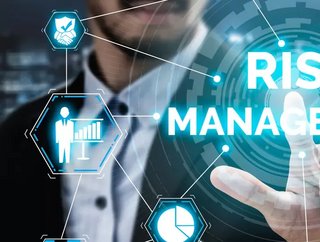 We take a look at AICPA's 2021 State of Risk Oversight report to see how companies are getting along in their Enterprise Risk Management (ERM) processes
In the fall of 2020, the American Institute of Certified Public Accountants (AICPA)surveyed 420 members of the AICPA's Business and Industry group who serve in chief financial officer or equivalent senior executive positions representing different sizes and types of organisations— resulting in The  2021 State of Risk Oversight report.
Let's review its key findings.
First, to ensure a clear understanding of our starting point, let's review the drivers.
The report states that "risk volumes and complexities are at their highest level in 12 years, increased by significant events tied to COVID-19, social unrest, national elections, extremely low-interest rates, and a host of other risk triggers – no type of organization is immune".
The supply chain disruptions brought on by the global pandemic changed the nature of top risks, with core operations having been significantly impacted by risk events, highlighting the need for improved risk management and continuity of business plans.
Organisations are also facing further pressures from stakeholders to provide more information on risk and mitigation strategies.
Despite the well-accepted need to better prepare for the unforeseen, only 30% of respondents report they are "mostly satisfied" or "very satisfied" with their organization's Key Risk Indicators (KRIs).
From JIT to JIC—  When in Doubt, Stock
It's been said that a companies shortcomings can be seen in its safety stocks. Safety stocks or increased inventory levels have their time and place and are a legitimate mitigation tactic. However, companies are often quick to jump from JIT to JIC in place of evaluated, strategic decision making where trade-offs are consciously made based on organisational objectives and values.
Although there is a growing trend towards increasing safety stocks and buffering supply chains, the report states that the majority of organisations have not taken the extra step of aggregating risk information to an enterprise-level inventory of top risks. Organisations continue to struggle in integrating a more formal risk management approach and implement strategic action plans.
Financial services aside, most companies are not considering risk exposure when evaluating possible strategic initiatives or making capital allocations. i.e., risk is not even considered when making some of the business's most important decisions.
Critically for Procurement, who are often in the position of having to make those critical tradeoffs, most organisations do not formally articulate tolerances for risk-taking as part of their strategic planning activities. 
The report also highlights that there is considerable room for improvement when it comes to mitigating reputation and brand risk.
ERM— We've come

some

of the way, baby…
• While progress has been made in implementing complete ERM processes, more than two-thirds of organizations surveyed still cannot claim they have "complete ERM in place."

• Public companies and financial services organisations exhibit the biggest move towards ERM in 2020. 

• With the exception of non-profit organizations, most types of organisations believe their risk management oversight is more robust or mature than any of the prior four years. But we aren't quite there yet...

•

Fewer than half

of respondents describe their organisation's approach to risk management as "mature" or "robust." 
The Impact Culture on Risk
Some organisations believe other priorities stand in the way of more advanced risk management and that risk is managed in more informal ways, impeding the move to ERM.
The report also indicates that most organisations fail to provide training or guidance on risk management. This can potentially lead to a lack of understanding of the imperativeness of proactive risk management efforts and their ability to improve a companies performance.
Furthermore, risk management is not incentivised, with few organisations embedding risk management incentives into performance compensation arrangements.
There seems to be a misalignment between a companies tolerance for risk and its risk management actions. Despite the majority of organisations describing their risk culture as "strongly risk-averse" to "risk-averse", only a minority of respondents describe their risk management processes as "mature" or "robust."
So, it would seem, organisations are aware of the heightened need for risk management, consider themselves to be  "risk-averse", even perhaps strongly so, yet have immature risk management processes and a culture that impedes progress.
The question remains, what, if anything, will companies do about it?

For a detailed analysis that provides helpful perspective and benchmarking on risk management, download the  2021 State of Risk Oversight report.