Zycus Horizon 2022: A treasure trove of procurement insights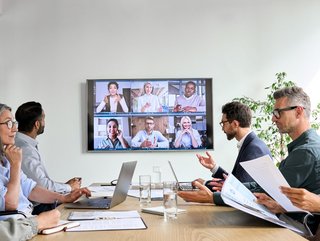 Here's what you missed at Horizon 2022, catch up on the best practices, insights, and trends discussed at the virtual global procurement and finance event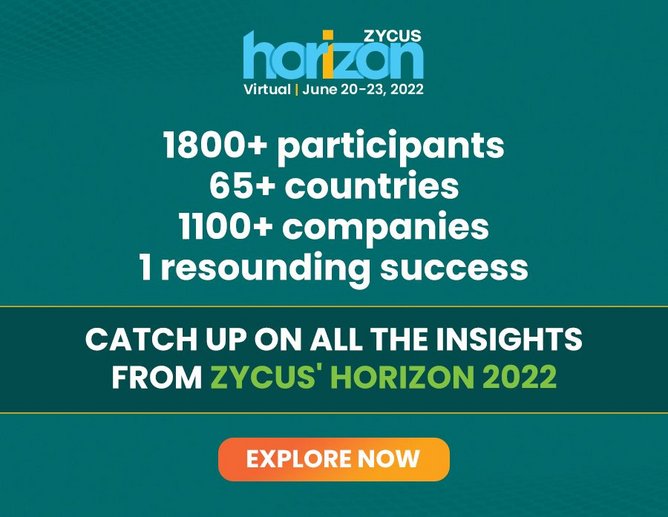 Click here, to catch up on the latest insights from Zycus' Horizon 2022.
---
The procurement sector has a long history of navigating through challenging times. From the pandemic to geopolitical conflicts, and from inflation to material shortages, procurement has crossed several hurdles, to finally begin rebuilding, and aim for the prospect of growth.
In spite of these uncertain circumstances organisations press on in the search for innovation and acumen that will help them make the most of a tough situation, or several bad situations, to be precise.
To consolidate procurement best practices, disseminate valuable insights to the procurement community, and celebrate the determination procurement professionals have shown in the face of yet again being asked to do more with less, Zycus hosted the 16th edition of Horizon 2022.
Horizon 2022 was a virtual global procurement and finance conclave, with over 1800+ participants from 65+ countries representing 1100+ companies.

Here's what we liked about Horizon 2022!
The agenda focused on Cognitive Procurement and intelligent AI usage as the pillars of digital transformations and procurement excellence over 25+ sessions, expert tracks and demos:
Keynotes and panel discussions on best practices featuring customers & leaders from around the globe including Heineken, Hapag Lloyd AG, Radisson Hotel Group, La-Z-Boy, StoneX Group, Perdue Farms, Fannie Mae, AXIS Capital, and Truist Financial.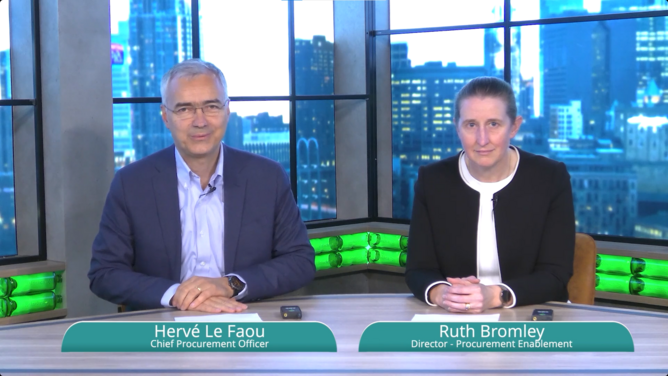 Hervé Le Faou and Ruth Bromley of Heineken
Expert panels & industry overviews from leading analysts including Gartner, Forrester & The Hackett Group, and thought leaders - Jon Hansen, Editor and Lead Writer, Procurement Insights, Tim Cummins, President, World Commerce & Contracting, Canda Rozier, President, Collabra Consulting, Ari Kaplan, Legal Industry Analyst, Ari Kaplan Advisors, and Dr Thierry Fausten, Country Partner, CIPS, Switzerland.
Richard Waugh, Zycus and Whit Andrews, Gartner
Case presentations featuring real transformation stories from Zycus' distinguished clientele bringing regional nuances including Westfield Insurance, Belden, Public Transport Authority of Western Australia, Monash Health, Insignia Financial, TECOM Group, The College Board, Regeneron, Spirent, Vertex, Synovus and Daiichi Sankyo.​​​​​​​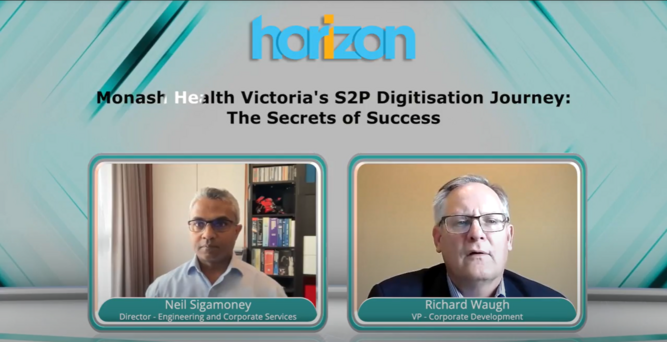 Neil Sigamoney, Monash Health and Richard Waugh, Zycus
Global sponsoring associates including Changemakers EY and TCS, Leaders IBM, Velocity Procurement & Certinal, and Champion Beltrees.
Zycus leadership featured new product innovations, surprising AI launches, including a must-read book 'Cognitive Procurement: Discover How to Embark on Your AI Journey' co-authored by NC State University Professor Robert Handfield and a session by members of the AI Council, a cohort of pioneering CPOs/CIOs/CFOs coming together to ideate & brainstorm AI-led use cases to solve complex business problems and contribute to the community.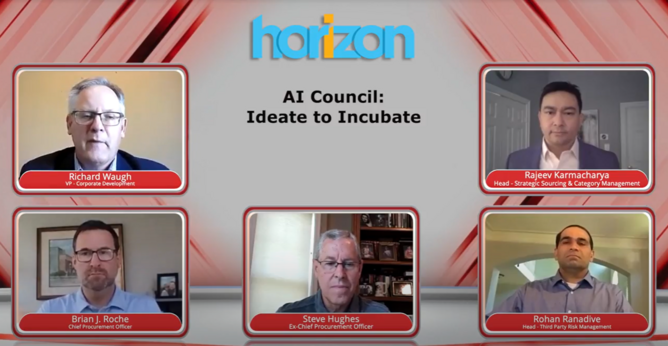 Richard Waugh, Zycus and AI Council Members - Brian J Roche of Westfield, Steve Hughes - Ex-CPO of The College Board, Rohan Ranadive of Truist, and Rajeev Karmacharya of Fannie Mae
Aside from the expert sessions and marquee launches, attendees had the opportunity to access the exclusive Merlin Experience Center, designed to give a sneak peek into the Merlin AI's capabilities. Attendees were able to experience Merlin AI in action, as the session took them through how procurement & its functions get augmented yet simplified through AI interventions.
An 'Ideas Contest' ran for the length of the entire event, aimed at discovering future innovations that will help procurement professionals like yourself! Not to forget Tom Pesce - the famous magician who entertained the audience with his mind-reading tricks, and even shared his knowledge with a lucky few!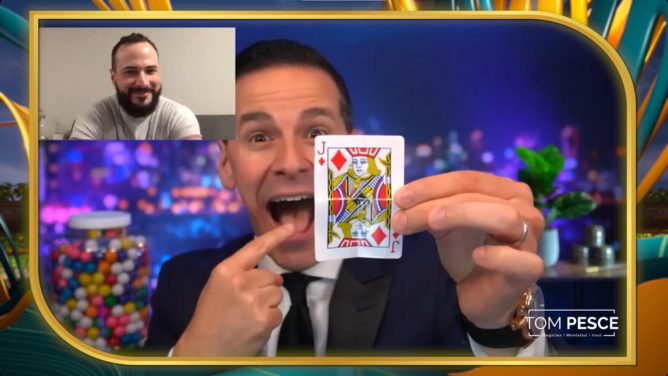 Magician Tom Pesce at Zycus Horizon 2022
The event culminated with the annual prestigious Zycus Awards, with The Dow Chemical Company, Alexion Pharmaceuticals, TECOM Group, Insignia Financial, Tata Play, Erik Van Dulmen of Ahold Delhaize, Bram Heijblom of International Flavors and Fragrances, PTA Western Australia, KPMG, and Ernst & Young being declared worthy winners.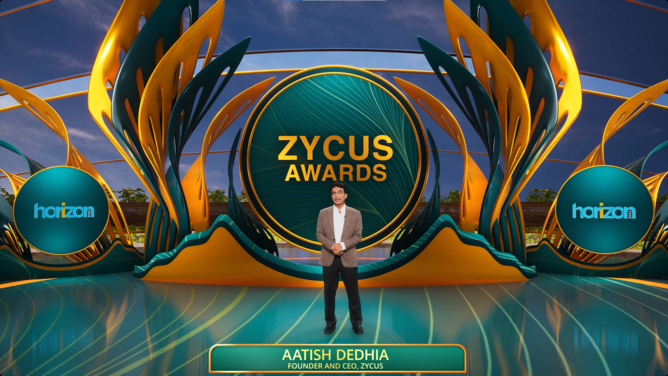 Zycus Founder & CEO Aatish Dedhia presenting Zycus Awards at Horizon 2022
Zycus looks forward to hosting the procurement community once again, with renewed insights and vigour, very soon. Keep an eye on the Horizon!
Zycus has curated a highlight reel, and the most-watched Expert Sessions in their Video Hub section.


Click here and expand your Horizons!
Disclosure: This article is an advertorial and monetary payment was received from Zycus. It has gone through editorial control and passed the assessment for being informative.