Xcel Energy Achieves Record-Low Procurement Costs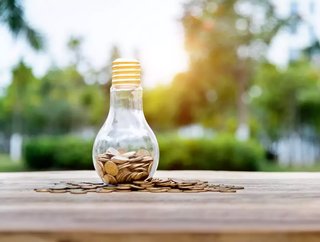 Competitive bidding ACSCs can help utility companies determine how much they should pay for emerging energy resources
New data shows that in 2017, Xcel Energy's Colorado all-source competitive solicitation (ASCS) secured even lower prices than previously reported. In a February 2021 presentation, the company revealed a US$0.017/kWh bid for wind, a US$0.023/kWh bid for solar, and a US$0.03/kWh bid for solar-plus-storage. To put that into perspective, Colorado's average January residential electricity prices came to US$0.126/kWh. 
To Mark Dyson, co-author of the Rocky Mountain Institute's paper on next-gen procurement, "[ASCSs are] a once-in-a-generation opportunity [to avoid] squandering capital and locking in customer costs for decades to come". 
What

Is

an ASCS?
As opposed to single-source requests for proposals (RFPs), all-source competitive solutions (ASCSs) take into account any and all bids that match a utility's criteria. Companies traditionally use single-source RFPs. Why? Prices used to be well-known for hydropower, fossil fuels, and nuclear generation. But recently, companies have struggled to determine how much they should pay for emerging energy technologies. 
In an ASCS, a utility company such as Xcel Energy Colorado will evaluate metrics of resource and asset ownership from several—in this case, hundreds—of bidders. By doing so, companies can get a good idea of an energy source's median market price and evaluate the costs and benefits of various supplier combinations. Sometimes ASCSs work extraordinarily well: in its initial 30-day report, Xcel called the bids "unprecedented". Four years before, in the company's 2013 ASCS, it had received 55 bids; in 2017, it received a total of 417.
Should Companies Use

ASCS

s? 
With its competitive bidding process, Xcel sourced 1,131 MW of wind generation, 707 MW of solar, 275 MW of storage, and 383 MW natural gas generation. Other companies may follow suit, as ASCSs deliver some of the best pricing and availability data on emerging sources of energy. The upshot: in the future, utility companies can use ASCSs to determine how to supplement traditional sources with new technologies. 
This isn't to say that ASCSs will solve every procurement problem. Common sense dictates that ASCSs will take much more time to run than their single-sourcing counterparts. Yet as utility companies look to procure efficient, effective modes of energy not just for this year but for the next five or ten years into the future, ASCSs start looking—dare we say—pretty powerful. 
Regardless of whether companies use an ASCS or stick with single-sourcing, executives must note that interest in ASCSs has increased. According to Lawrence Berkeley National Laboratory (LBNL), between 2011 and 2019, 11 out of the 16 ASCSs launched post-2017. In other words, even if you don't take advantage, your competitors might. 
Regulation Going Forward
As more companies consider alternatives to single-source RFPs, regulators have a critical role to play. Dean Koujak, Director of Guidehouse Energy's Sustainability and Infrastructure, explained to regulators in February that independent evaluators protect clarity, quality, and transparency. Single-source RFPs were simple; ASCSs will be a bit more complex. 
Yet if regulators manage to keep energy sourcing open and equitable, ASCSs may be the future of energy procurement. "The power sector may invest US$300bn to US$750bn in the next decade on electricity resources", said RMI's Mark Dyson. They might as well invest it in the right bid.