Who is Oshkosh's new Strategic Sourcing Officer Jay Iyengar?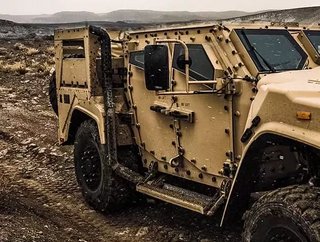 Former Chief Technology & Quality Officer at CNH Industrial, Jay Iyengar joins Oshkosh Corporation as EVP and Chief Technology & Strategic Sourcing Officer
With a career spanning over 30 years, Jay Iyengar has worked for multiple organisations including General Motors, Chrysler LLC, Eaton, Xylem and most recently CNH Industrial as Chief Technology and Quality Officer. 
Her diverse experience across automotive and aerospace as well as industrial, agricultural and heavy-duty vehicles, makes Iyengar a prime candidate for the appointment made by Oshkosh Corporation. 
Bringing her innovation and product development background, as well as her experience in electrification, autonomy, IoT, clean energy, and developing roadmaps for new technologies, Iyengar will be responsible for Oshkosh Corporation vision and strategy. 
Iyengar will drive the company's investment, development, and deployment of cutting-edge technologies. She will also be responsible for the global strategic sourcing activities, with a keen focus on improving the company's supply chain making it capable of delivering next-generation technologies. 
"We are delighted to have Jay join Oshkosh Corporation. Jay is a proven leader with a history of delivering leading-edge technologies and innovations. We look forward to her contributions and leadership as we continue to position Oshkosh for long-term growth and deliver market-leading, purpose-built vehicles and equipment for everyday heroes around the world,"  said John Pfeifer, Oshkosh Corporation President and Chief Executive Officer.
Who is Oshkosh Corporation?
Founded in 1917, with a mission to design and build innovative products that power global progress. Oshkosh Corporation today, has more than 14,000 employees and over 850 patented technologies that serve, develop, and connect global communities.
Being a leading innovator of mission-critical vehicles and essential equipment, Oshkosh Corporation started its journey with an innovative four-wheel-drive system patented by William Besserdich and Bernhard Mosling. 
Oshkosh Corporation works with many leading brands offering its solutions for autonomy and active safety, electric vehicles, and intelligent products. 
"At Oshkosh Corporation, we do more than build machines—we advance industries. We design with the future in mind, creating and implementing AI-enabled products, autonomous vehicles powered by machine learning, and other advanced technologies capable of moving entire industries forward."