The Vital Balance of Humans and Machines in Procurement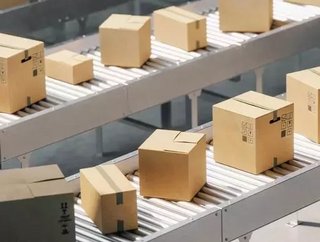 Sheldon Mydat, Founder and CEO of Suppeco, shares his insight on the importance of meeting both the human and machine needs in procurement practices...
Supply chains and supply chain management were the 'hot topics' back in the early 90s, as the world started to make leaps and bounds towards globalisation, but it soon died down as new, more exciting advancements in technology captivated the world's consumers and businesses. After almost three decades of lurking in the shadows, supply chain and all of the factors under its umbrella are again in the limelight courtesy of COVID-19. When the pandemic started to cause product acquisition, and supermarkets started to lack stock, the world realised just how crucial supply chain management and, more importantly, procurement truly is to our everyday lives. 
Naturally, in a world that is heavily impacted by digitisation on a daily basis, so too is the procurement process. Yet, it remains a notoriously human affair, with conversation and handshakes aplenty. Fortunately, Sheldon Mydat, Founder and CEO of Suppeco ─ a leading procurement/SRM software provider ─ dropped by to explain the importance of both technology and maintaining the human-touch throughout the procurement process, and how two seemingly contrarian factors can, in fact, do, work harmoniously for the betterment of the business. 
We started by discussing Sheldon's journey, to find out exactly why he founded Suppeco, and what role he believes the company will play in the coming years. 
"For 20 years I've circumnavigated my way across industry, from telco (more recently communications of course, although one could argue that comms companies are now technology companies) to financial services to logistics, to transport to name a few, including very extensive experience within most central government departments. Fair to say I've worked alongside and learnt from some of the worlds best-known brands, focusing on two main areas: 1) supplier management transformation and 2) supplier transition modelling for organisations either outsourcing, being outsourced, buying, being sold, and of course forms of divestments (regulatory or otherwise). 
"Everything I've ever done has been about improving the enterprise relationship - customers and suppliers, at scale. SRM tech during much of that time was almost non-existent. I want to be clear what we're talking about here though: relationships. The woolly subjective component, if you will, of any engagement ─ the place in which we actually operate and function. By that, I mean to say that we don't live within the confines of a legally drafted contract, and to attempt to prescribe all of the value-rich relationship-driven activity into a contract would simply stymie the creative process. Thus it's always been somewhat of a value-intangible. That's one big reason why SRM was always more a concept over the years than an objective discipline such as CRM, ERP or ITSM. 
"In the early days, I'd create these formulaic Excel spreadsheets and funky powerpoints as part of implementing bespoke solutions for clients. I remember wracking my brain, trying to figure out exactly how to create a formula that would accurately measure subjective behaviour in relationship settings. There was nothing like that available. Customers would say, 'This is great, can we have it? We've not seen anything like this'.
"The relationship space always has, and will always be, the part of any engagement that lacks structure and measurability. And as we know, all relationships need structure; otherwise, they become dysfunctional. No one or any company is exempt from that rule. It's enshrined in the universal book or good practice. 
"Critically though and in all seriousness, the relationship is also the part of the engagement that contains an infinite array of opportunity to generate value. The kicker has always been - and this is what Suppeco does so well, taking that relationship and the multitude of mapped human interaction and commentary, and ultimately using smart technological magic to translate the data into an objective structure to create baseline and measurability. Once you do that, you open yourself up to a world of infinite value and growth opportunity.
4 Pillar approach
That is exactly what Suppeco has managed to achieve. Far beyond any other procurement or SRM software provider, at this point, Suppeco's dynamic infrastructure ─ titled '4 Pillars' ─ provides a "customisable and bespoke structure for every relationship. A structure that drives baseline, manageability, and thus measurability – which critically supports scalable and repeatable growth".
Suppeco's 4 Pillars methodology is essentially ordered simplification based on universal engagement structures. Every engagement that you can think of will sit across these four categories: Relationship, Commercial, Projects, Service.   
The platform's dynamic infrastructure is specifically geared to support tailored and targeted activity through individually created channels to suit any collaborative environment. 
"Suppeco's workspaces generate real-time measurability, driving value through live insights, KPI and barometer deployment, and optional automation through notifications to promote adaptability and resilience across the ecosystem, as well as ongoing service measurement and performance excellence. Custom workspaces equally offer an unrivalled environment for diverse multi-party collaboration promoting initiatives for innovation, value creation and growth, with unlimited free access for suppliers. It truly is an omni-channel frictionless environment".  
With the implementation of this AI driven collaborative relationship platform, the company is very proud to say that it's now working with new strategic customer BAE Systems Applied Intelligence, on a mission together to create collaborative relationships that naturally support innovation and growth across the ecosystem and supply chain.
On the importance of procurement software, Sheldon told us that "modern ecosystems are complex, a multitude of different people from different entry points interacting on a regular basis often across different cities, countries and continents. 
Challenges of COVID-19
"We've seen through COVID the challenges faced by supply chains and ecosystems. Current cost-efficiency approaches have been shown for their faults. The need for a balanced approach to efficiency, adaptability and resilience is now on the critical path. Technology is a big enabler. But let's be clear; the story here is the customer-supplier relationship. The technology is the enabler. Procurement functions have recently operated on a very visible mandate. 
"The function has played a critical role in so many ways during the COVID crisis. A big part of that effort has been an essential customer-supplier relationship-based negotiation. Where previously procurement was a more binary function, it has just excelled as a key stakeholder within so many organisations. I say that because effective relationships don't happen in a vacuum. They require stakeholder input, contribution, and ownership, from across an entire ecosystem. Procurement is still the best custodian of modern relationship technology, but we've just seen the imperative of a joined-up collaborative approach."
"As for whether human and tech augmentation is an absolute necessity in modern procurement practices, there's an ongoing debate. On the one hand, tech evangelists will tell you that there is no procurement without modern means. On the other hand, some maintain that the traditional procurement methods are still effective ─ because of the very human nature of them. "I think it depends on the area of procurement. Certain disciplines within the function can and do perform adequately without notable tech intervention. 
"However, I should add that the procurement tech landscape is an amazingly vibrant place. Enterprise supplier management as a discipline, without augmenting technology will only ever be capable of operating around the edges of a truly vast opportunity to explore innovation and growth. To drive real value from engagements with strategic suppliers for example, where a large footprint is created across both or multiple parties, that just wouldn't be practical or even possible without tech intervention coordinated by procurement tech custodians." 
To support Sheldon's thoughts, Suppeco's tagline 'Relationships Reimagined', shows exactly where the company positions itself in the market; as a technology provider that enhances and harnesses the power of human relationships to ensure the very best deal for all parties involved, because "relationships hold the key to an infinite array of structured opportunity to innovate and grow. Suppeco unlocks this key".
Elaborating on the value of the relationship between individuals in supply chain and procurement agreements, Sheldon was succinct: "Stakeholders, customers, and suppliers operate within those contracts/agreements. But the creative value they develop, whether diverse collaboration, innovation, thought-leadership, shared R&D, collaborative adaptability or resilience, it all occurs outside of those agreements; and all represents a lucrative and repeatable approach to generating value.
"Bringing all of this structured relationship data together into custom created channels can unlock an infinite array of opportunities that can truly elevate an organisation's capability to exploit hidden relationship value, promoting innovation and scalable growth. We have created a solution to do this." 
In recent times, specifically throughout the pandemic, we've seen a big call for transparency across the end-to-end global supply chain network, due to the volatile nature of logistical capabilities, right now. Sheldon closed our conversation telling us that "transparency is vital, not just internally across an organisation but also over the ecosystem network. Save for sensitivities and commercial disclosures of course". 
"Suppeco has created an unrivalled level of controllable access to all parties. We've done so on the basis that reciprocal relationships and trust are the backbone of successful engagements in the modern ecosystem,"he said. "Reciprocity does not work without transparency, so we are pleased to say that we've created a frictionless environment where all parties can access and contribute into the collaborative process, whether that be, for example, promoting diversity of thought towards innovation and growth, or for service management or performance excellence."