The Ultimate Procurement & Supply Chain Event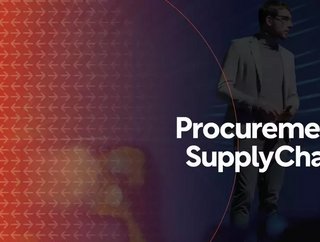 New sponsor and speakers announced for Procurement & Supply Chain Live, where innovation meets implementation, coming to you live from London
Global eProcurement leader JAGGAER has been announced as the latest sponsor for Procurement & Supply Chain Live. 
Recognised as a Leader by Gartner in both Strategic Sourcing and Procure-To-Pay, JAGGAER's direct and indirect eProcurement solutions help over 1850 customers, connecting to a network of 4 million+ suppliers in 70 countries.
From September 28th-30th, Procurement & Supply Chain Live gives you the opportunity to network with C-level executives, gain insight from industry pioneers and walk away with actionable insights that accelerate your career. By the end of the week, we promise you'll have the skills to solve the world's most pressing supply chain and procurement challenges. 
Whether you attend virtually or in-person, you'll strategise how to cope with global disruption, learn from industry pioneers - including newly announced speakers Chris Shanahan, VP Global Procurement/CPO at Thermo Fisher Scientific; Jim Townsend, Chief Procurement Officer at Walgreens Boots Alliance; and David Cho, CPO at University of Massachusetts - and walk away with tips, tactics, and tangible connections. 
How to Attend
In a COVID-disrupted era, we know that the majority of people would rather avoid travelling for events─why take the risk, right? In response to the continued disruption, BizClik Media Group has decided that Procurement & Supply Chain LIVE will offer the best of both worlds through hybrid accessibility. 
That means you and your peers can attend the event in person or virtually ─ with no disadvantages for people who choose not to make the trip to the Tobacco Dock venue. 
In-Person
Procurement & Supply Chain LIVE will be held at the Tobacco Dock in London, an industry-leading venue that is renowned for delivering world-class events. For attendees' peace of mind, the venue is working to the government-endorsed AEV All Secure Framework, alongside mia's AIM Secure and 'Good to Go' accreditation, they will ensure that we achieve a COVID-secure environment to facilitate all of your networking needs. 
Virtually
Our physical venue is both historic and stunning, but it has no bearing on the information that you and your peers can gain from the event. You can still absorb it all, interact with other attendees, and enjoy the conference experience on your alternative, virtual platform. 
The platform will feature live feeds from all of the stages, as well as virtual networking areas. So, if you want to avoid travel, it's not a problem! You can still get involved and enjoy the entire experience from the comfort of your own home. 
New Speakers for Procurement & Supply Chain Live

Chris Shanahan
VP Global Procurement/CPO at Thermo Fisher Scientific
Shanahan is Vice President, Global Procurement/CPO for Thermo Fisher Scientific in Waltham, MA. He joined the company to lead efforts in leveraging scale in the marketplace, develop capability and processes across the company, while transforming the supply base. He co-authored the Procurement Leaders Handbook, and holds a Master's in Business Administration from Open University in the United Kingdom.

Jim Townsend
Chief Procurement Officer at Walgreens Boots Alliance
Townsend leads Walgreens procurement (Goods and Services Not For Resale). Prior to joining Walgreens Boots Alliance, he worked for Anglo American and General Electric also within commercial procurement. He has worked overseas extensively, in both manufacturing and retail environments. He holds an MBA in Strategic Procurement from the University of Birmingham, UK and a Bachelor's Degree in Mechanical Engineering. 
David Cho
CPO at University of Massachusetts
Cho is Chief Procurement Officer for the University of Massachusetts, Unified Procurement Services Team (UPST), comprising strategic sourcing, contracts, supplier management, procurement operations, accounts payable, travel services, and customer service that provide quality service to the UMass system. Cho has 25-plus years of strategy and operations management consulting and industry experience. He was formerly Global Head of Sourcing and Vendor Management at BlackRock.
CLICK HERE to order now and make the most of our early-bird offer. Ticket prices increase over 50% soon!