The UK's new procurement rules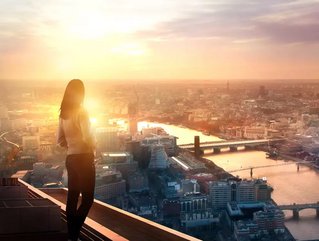 Now the Uk has left the EU, the country is ready to set its own procurement rules - here is a quick summary
As the UK no longer follows the EU's procurement regulations, the rules have been updated - but the new set of public procurement regulations are unlikely to be implemented until 2023.
Here are eight key points:
The Procurement Review Unit (PRU)
The PRU will investigate any and all breaches of the new procurement rules.
Composed of civil servants, the panel will advise officials in the PRU during the report writing process and offer recommendations.
Consolidating rules
Regarding the former EU procurement rules, it was proposed to consolidate present EU rules into a single framework. This was supported by 81% of consultation respondents.
"Contracting authorities will find the structure of the new procurement legislation familiar and recognise similarities in its application, scope and definitions."
The new provisions on the following will be described clearly:
Procurement principles

Procedures

Purchasing tools

Conditions of participation

Contract award

Legal challenges

Remedies 
Three modern procedures
The green paper which advised the rule change has put forward three new procedures:
A new "flexible competitive procedure" that "gives buyers freedom to negotiate and innovate to get the best from the private, charity and social enterprise sectors"

An "open procedure" for simpler "off-the-shelf" competitions

A "limited tendering procedure" that can be used in certain circumstances such as extreme urgency.
Most advantageous tender
The UK government will change some of its wording from "most economically advantageous tender" to "most advantageous tender" (MAT).
This change will encourage contracting authorities to give more consideration to social value, instead of finances.
Single supplier database
Suppliers will register on an electronic data storage system. Although this will be owned by the Cabinet Office, suppliers will be responsible for the data they input.
The database will hold most of the information required for a procurement, however a contracting authority will be able to request further information.
Tribunals
Respondents asked for a procurement tribunal to deal with the legal challenges to tender awards and this is being explored further.
Capping damages
A proposal to cap damages claimable by aggrieved bidders at 1.5x bid costs will not be pursued.
Members of local government who had responded to the procurement revamp welcomed the cap suggestion, with a desire to limit spending of public money on compensatory damages.
Late payment
Although authorities will also be given the power to investigate supply chain payment performance, proposals will allow organisations in the supply chain to approach contracting authorities directly with payment concerns.