Ukraine procures anti-tank weapons with support from Nato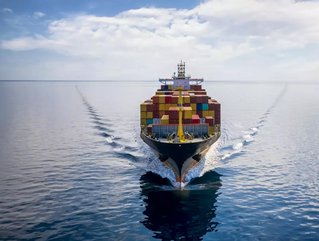 Ukraine procures 2,000 anti-tank weapons from the UK, while Germany refuses to send support. Here's a summary of the source of the conflict...
Ukraine has procured 2,000 anti-tank weapons to protect itself from a possible Russian invasion. The anti-tank weapons came from the UK, which also sent 30 elite British troops. Surveillance aircraft from the UK have also been seen in the country.
However, Ukraine's request for support from Germany has been denied. 
Ukraine procures weapons from Nato countries
This week, members of the UK's Ranger Regiment airlifted 2,000 anti-tank missile launchers to Ukraine.
"We have taken the decision to supply Ukraine with light, anti-armour, defensive weapon systems", said Ben Wallace, Defence Secretary. "Let me be clear: this support is for short-range, and clearly defensive weapons capabilities; they are not strategic weapons and pose no threat to Russia. They are to use in self-defence and the UK personnel providing the early-stage training will return to the UK after completing it."
Meanwhile, the U.S. State Department has permitted Lithuania, Latvia and Estonia, to send U.S.-made weapons to Ukraine.
Germany refuses to send weapons to Ukraine
However, one country which has not supported Ukraine's procurement power in a time of pre-conflict, is Germany. 
After just over one month in power, Germany's new government is faced with the threat of a war in the neighbourhood. With 1,622,900 asylum seekers already living in Germany (mostly Syrians fleeing the civil war), a war in Ukraine could cause another refugee crisis. 
German policymakers are debating how to respond to Russia's build up of troops and Ukraine's reaction. 
Chancellor Olaf Scholz, of the Social Democrats (SPD), warned Russia would pay a "high price", if it invaded Ukraine. He later added that silence on Ukraine was not an option. 
Germany's foreign minister, Annalena Baerbock of the Greens, has expressed complete solidarity with Ukraine, but stood firm in Germany's rejection of Ukraine's request for weapons to be sent over.
"We are prepared to have a serious dialogue with Russia to defuse the highly dangerous situation right now because diplomacy is the only viable way", said Baerbock, during a visit to Kyiv, in Ukrainian.
Nato membership causes disagreements between Ukraine and Russia
To provide collective security from the Soviet Union, Nato was founded in 1949 by Belgium, Canada, Denmark, France, Iceland, Italy, Luxembourg, the Netherlands, Norway, Portugal, the United Kingdom and the United States. Greece, Turkey, Germany and Spain later joined. Countries which were previously tucked behind the Iron Curtain followed after the fall of the Soviet Union. Most of Europe and North America are now members of Nato.  
There have been many discussions about Ukraine joining Nato, which have angered President Putin, who feels surrounded. Putin has demanded that the organisation never agrees to include Ukraine.
There are now an estimated 100,000 Russian soldiers at the border with Ukraine, but Putin maintains they are not preparing for an invasion.