UK food prices expected to rise as economy opens up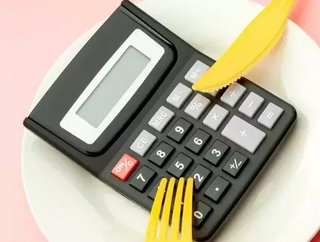 Food prices in the UK are expected to increase as the economy opens up following the easing of lockdown restrictions...
The price of food in the UK is predicted to rise as the economy opens up after national lockdown restrictions and the hospitality sector recovers.
According to the CGA Prestige Foodservice Price Index, UK food prices dropped monthly by 2.6 per cent in February during the early stages of the national lockdown, but increased on a yearly basis by 2.2 per cent.
The index believes that a repeat of the rise in prices from the opening of the economy last summer can also be expected this summer.
Chief Executive Officer of Prestige Purchasing, Shaun Allen, said: "We expect prices to rebound as volumes recover, probably to above 2020 levels by later in the year."
Mr. Allen suggests operators to liaise with suppliers and look for price holders before the economy returns to normal, and recommends avoiding taking advantage of a pre-lockdown supply renewal.
"Operators would be well advised to seek price holds from suppliers whilst the current inflation levels remain benign.
"They should also avoid taking a renewal of pre-lockdown supply for granted, as the commercial impacts of the winter lockdown have been harmful to many supplier balance sheets," Allen said.
Fiona Speakman, Client Director of Food at CGA, added: "After a tumultuous 2020 and early 2021, it is heartening to see the hospitality sector starting to return, and the success of the vaccine rollout raises confidence that consumer spending will bounce back well as the year goes on.
She warns that foodservice supply is still unstable and that the effects of the virus as well as Brexit will play a part in the supply of UK food in the future.
"However, these figures are reminders that foodservice supply remains volatile, and that the many impacts of both Covid and Brexit will be felt for some time to come.
"All businesses will need to stay alert to pricing issues if they are to make a positive start to the recovery journey," she said.
This comes after the Environment, Food, and Rural Affairs Committee stated that the government should "urgently recognise the impact of the sector's closure on suppliers."
The committee said in a report that had seen revenues drop by more than £72bn with some suppliers losing almost 100 per cent of their trade.
The report also said that the government should conduct an annual food security report until COVID-19 has subsided enough and Brexit has passed, advising that a new Food Security Minister should be appointed.