Top 10 procurement & sourcing goals for CPOs in 2022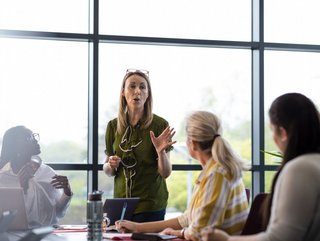 Procurement Magazine breaks down Quandary Consulting Group's top procurement and sourcing goals for CPOs to achieve in 2022 to drive resilience and success
Technology to reduce waste and cost
In today's modern procurement and supply chain functions if you are not already harnessing technology to automate aspects of the processes then "you are behind" explains Quandary Consulting Group.
Now is the time to implement such technology to reduce the time spent on repetitive and low-value tasks in order to increase your resilience and drive success.
Quandary Consulting Group further explains: "Luckily, investing in better systems doesn't mean your business has to risk going broke on expensive procurement upgrades. Using low code, you can automate many of your procurement processes far cheaper and far faster than expensive custom builds."
By investing in process improvement via technology, organisations can gain time, resources, and accurate data to drive additional procurement goals.
Understand the supply chain
Another significant goal for procurement professionals is to ensure that the organisation understand its place in the global supply chain.
It can make proving the importance of the procurement function to the overall organisational success if the function doesn't have this clarity.
"The more accurate data you have and the more time you have to analyse it, the better position your organisation will be in. Instead of reacting to change, you can proactively shift your supply chain around to minimise risk and disruption," says Quandary Consulting Group.
Maximise spend
A goal that is as old as business itself. There are lots of ways to reduce spend, but by maximising cost savings organisations can benefit from the available resources to invest in better systems.
Clean data
In 2020 the world had 44 zettabytes of data, with projections for data to reach 94 zettabytes by the end of 2022, it is important to be able to identify what data is actually useful.
"More isn't necessarily better," says Quandary Consulting Group. "And if you're tracking vital customer data across multiple spreadsheets and other data siloes, you are most likely dealing with the information that's simply wrong. From overpaying vendors to misunderstanding customer needs, dirty data puts your organisation at greater (unnecessary) risk."
With automation, organisations can consolidate their data, and transform their reports into clear, accurate data dashboards with real-time insights.
Support overall business goals
"Procurement should function as the backbone for your business goals," says Quandary Consulting Group. "It's a strategic process. The data collected from the supply chain, vendors, and customers is critical to developing the strategies needed to guide a business to success."
The closer procurement is aligned with the overall mission of the organisation, the more procurement will be needed for critical insights. With these insights, the procurement function can better position itself as an integral part of the organisation.
Include leadership early on
Quandary Consulting Group explains: "Leadership often takes a backward approach to procurement. They design a project, make promises to partners and customers, and build out roadmaps for completion first. After, they give their procurement department the task of getting it done - This is the wrong approach."
With this method, organisations could expose themselves to unnecessary risk or overpromise on deadlines, features or costs.
"It puts unnecessary pressure on the procurement team [...] By working with leadership early on in the process, you'll help ensure you're meeting your customers' expectations without overtaxing your vendors or going over budget," says Quandary Consulting Group.
Understand and reduce risk
Due to the nature of procurement and supply chains risk is everywhere. Some risks are unavoidable by can be understood to mitigate them.
"Nowadays, CEOs are more likely to lose their jobs due to unethical conduct than poor business performance. Ethical business practices matter more to customers now than ever before," explains Quandary Consulting Group.
They add: "The same is true for sustainability. In fact, 61% of customers expect sustainable business practices. Going green isn't a luxury. It's essential."
Aside from the environment, other potential risks include cyber threats. Organisations should be prioritising the build-out of systems, procedures and data to analyse supply chain risks.
Develop vendor relationships
With suppliers being an integral part of the procurement and supply chain processes, professionals only stand to benefit from building a network of mutually beneficial relationships with vendors to remain competitive in an unpredictable marketplace.
"By working closely with your vendors, you can reduce costs, improve the quality of your goods, and get more on-time deliveries. As a result, you'll become a more dependable business for your customers. It's a win-win for everyone involved," explains Quandary Consulting Group.
Adapt procurement practices
Achieving 'procurement best practice' doesn't happen overnight. Therefore, it is important for professionals to actively work on developing and adapting best practices. Which will require leadership buy-in and investment in better systems to streamline the procurement process.
Seek professional development
Due to the complex and constantly evolving nature of procurement, professionals need to ensure that they are continuously educating themselves in order to stay ahead of new trends, technologies and skills.
"Take the time to learn more about new trends (socio-demographic, customer, ecological, political, technological, and more). Learn about new technologies like low code, automation, artificial intelligence (AI), Robotic Process Automation (RPA), and more. Don't neglect your soft skills either: leadership, negotiation, communication, and more," explains Quandry Consulting Group.