Top 10 procurement goals for 2022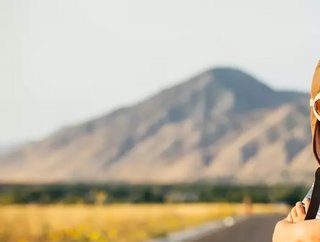 In procurement, the goal is to get the most out of an organisations purchasing power and reduce the risks. Here's our Top 10 2022 goals to do that…
10. Professional Development
Just like modern technology, the procurement team should always be transforming to be more efficient - while not forgetting to develop soft skills too (communication, teamwork etc).
The secret to procurement power is to never stop educating your team, in realms such as:
New customer trends 

New code, automation and artificial intelligence technologies

Robotic Process Automation (RPA)
9. Use new technology to lower costs
If you're still manually approving invoices, you're behind. 
Investing in better systems doesn't mean your business has to risk going broke on expensive procurement upgrades - but gathering the time to change a traditional method in your business will take energy. 
Setting procurement goals and achieving them requires time and resources - but it will pay off. 
8. Time to clean up data
Dirty data puts not just the procurement team, but the whole business at risk - so clean up. It's an exhausting task to consider - you may have folders with one essential document inside, surrounded by others that can be deleted. Data is everywhere, but having more of it than you need can be a hindrance. 
7. Increase spend
Are you overspending? Or buying too little too often?
Get the receipts and evaluate where you can change your spending habits. Have you applied for vendor discounts? Ordered in bulk? Consistently paid early? Is your tail spend under control? 
Through maximising your cost savings, you'll give your organisation more resources to invest in better systems.
6. Use procurement to support business goals
The data collected from the supply chain, vendors, and customers is critical to developing the procurement strategies needed to build a business to success. To make that happen, you need to collect the right insights, so keep a close eye on markets, pricing and trends. 
5. Get leadership on your side
When leadership overlook aspects of their supply chain (such as overpromising to a client), this puts unnecessary pressure on the procurement team. Now, they have to figure out how to make that possible, alongside the procurement teams other promises. 
Keep leadership on the same ball as your team.
4. Grow relationships with vendors
Building a network of mutually beneficial relationships with your vendors will ensure you remain competitive in an increasingly unpredictable marketplace.
By working closely with your vendors, you can:
Reduce costs

Improve the quality of your goods

Get more on-time deliveries
Become a more dependable business for your customers
3. Adapt procurement best practices
Achieving best practice doesn't happen quickly. You need to actively work at it over time.
Still, don't feel the need to run out and try to adapt every best practice overnight. Instead, you need to be realistic - aim for the ones that significantly reduce procurement costs. 
2. Avoid risks and get green
Olden but golden advice - risk is everywhere in the supply chain, as the past two years have shown us. Now, an increasingly high number of customers are demanding sustainable business practices - from those using renewable energy to increasing diversity - if you leave your business behind, you're putting yourself at risk of falling out of favour with customers. 
So don't wait to be come more sustainable, start now, for the future. 
1. Understanding your supply chain
Procurement is about more than cost savings. Ask yourself: How does your organisation fit into the global supply chain? 
Conduct a simple SWOT analysis on your procurement process and supply chain and you'll figure out some areas for improvement, where you can fix your goals. 
The more accurate data you have and the more time you have to analyse it, the better position your organisation will be in.