Top 10 Procurement Companies in the UK & Europe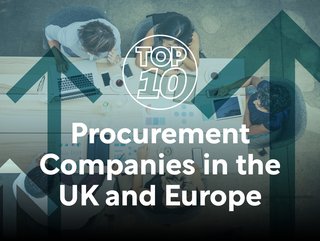 Top 10 Procurement Companies in UK & Europe 2023 (Top 100)
Procurement Magazine breaks down the Top 10 procurement companies in the UK and Europe from its highly-anticipated 2023 Top 100 supplement
There has been nothing short of an explosion of innovation and technical progression in the sector in the last year, as the exciting influence of AI-powered solutions permeates every corner of technology and strategy.
Every player in the field has something to offer, whether they are an established multinational or an invigorated start-up with a fresh approach or idea, we can all learn something from such a diverse group of exciting businesses.

10. Sievo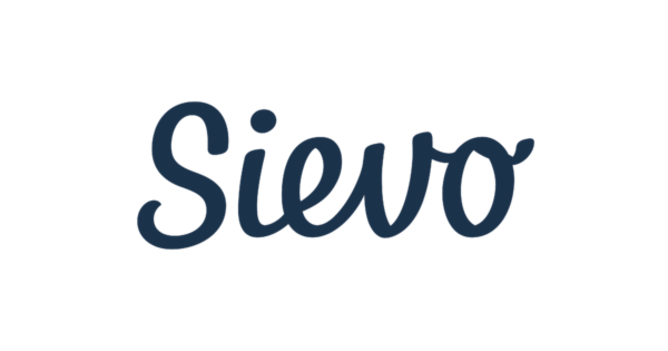 Sievo Logo
Website: https://sievo.com/
HQ: Helsinki, Finland
Founded: 2003
Top 100 Ranking: #42

Helsinki-based Sievo are a provider of procurement analytics solutions and is renowned for empowering data-driven enterprises. Their offerings combine spend management software, services, and value-added content. Sievo's SaaS procurement analytics solutions encompass Spend Analysis, Savings Lifecycle, Contract Analytics, Materials Forecasting, and CO2 Analytics. With expertise in harnessing diverse procurement data sources, Sievo excels in translating this data into business value that directly impacts the bottom line. Their software extracts classifies, and enriches data, providing spend visibility for some of the world's largest and most intricate procurement organisations. By enabling procurement to go beyond spend tracking, Sievo's solutions facilitate realised savings management, contract lifecycle management, and profitability forecasting.
9. Medius

Medius Logo
Website: https://www.medius.com/
HQ: Ostergotlands Lan, Sweden
Founded: 2001
Top 100 Ranking: #41

Medius prides itself in going beyond automation to deliver AI-driven autonomous accounts payable. Their platform eliminates the hassle of managing accounts payable by seamlessly connecting invoice capture, processing, and payment. With advanced automation powered by artificial intelligence, Medius streamlines the entire AP workflow, ensuring invoices are accurately coded, approved, and paid. This enables customers to experience peace of mind and allows businesses to rely on reliable budgets and forecasts. Medius currently supports over 4,000 customers in 102 countries and processes $180 billion in annual spend through its system. By offering a comprehensive solution, Medius helps to revolutionise AP management and empowers organisations worldwide to optimise their financial operations efficiently.
8. Kodiak Hub
Kodiak Hub Logo
Website: https://www.kodiakhub.com/
HQ: Stockholm, Sweden
Founded: 2015
Top 100 Ranking: #39

Kodiak Hub is a leading cloud-based Supplier Relationship Management (SRM) platform designed to empower global procurement and sourcing teams. With a focus on intelligent purchasing and fostering sustainable supplier relationships, Kodiak Hub offers a comprehensive suite of modular solutions. This allows teams to seamlessly integrate and leverage various tools for capturing supplier data, identifying supply chain risks, managing contracts and categories, handling documents and products, ensuring supply chain compliance through assessments and audits, evaluating and enhancing supplier performance, and driving innovation between buyers and suppliers. Kodiak Hub's user-friendly approach facilitates smarter buying decisions and facilitates the development of long-lasting partnerships with suppliers.
7. PwC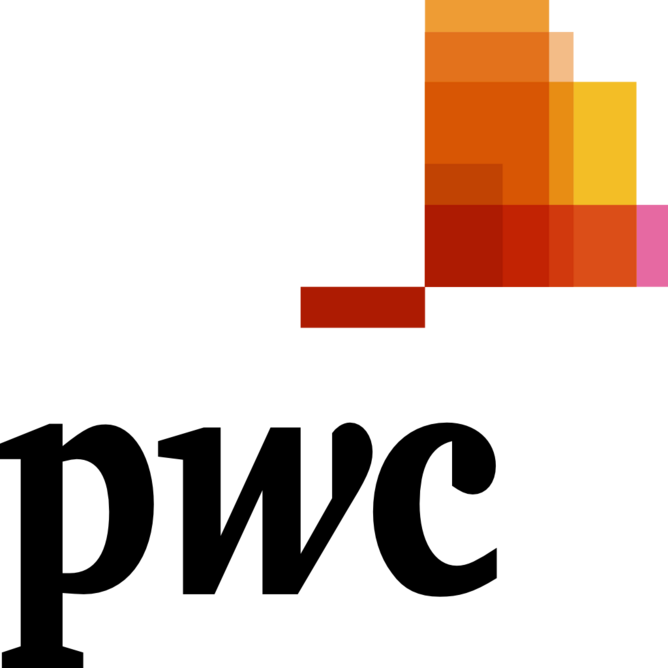 PwC Logo
Website: https://pwc.com
HQ: London, United Kingdom
Founded: 1998
Top 100 Ranking: #28

With offices in 152 countries and almost 328,000 people, PwC is among the leading professional services networks in the world.
By uniting people and technology, PwC helps clients identify and unlock opportunities that create value and transform how they do business: harnessing advanced analytics, creating new operating models and finding new ways to manage third-party expenditures.
PwC can help clients implement S2P technology and process transformation and also offers Procurement-On-Demand. Through its Procurement Protect programme, PwC can help in the detection of procurement fraud, error and non-compliance, using sophisticated analysis to examine data from major ERP systems, identifying anomalies in behaviour and events.
6. Deloitte

Deloitte Logo
Website: https://deloitte.com
HQ: London, United Kingdom
Founded: 1845
Top 100 Ranking: #23

With approximately 330,000 people in more than 150 countries and territories, Deloitte helps clients become leaders wherever they choose to compete.
Deloitte's sourcing and procurement practice has a track record of tackling challenges in the world of procurement and enabling clients to deliver and sustain measurable and impactful results. With an end-to-end proposition portfolio covering diagnostics, strategy and operating model development, sourcing delivery, transformation and technology advisory, Deloitte supports clients' aspirations by partnering to create and execute a tailored strategy through execution approaches that consider short versus long-term value trade-offs, knowledge transfer, culture change and capability building.
5. Basware

Basware Logo
Website: https://www.basware.com/en-en/home/
HQ: Espoo, Finland
Founded: 1985
Top 100 Ranking: #22

Basware enables finance leaders in global enterprises to automate their complex, labour-intensive invoice processes. Its AP automation and invoicing platform helps clients achieve a new level of efficiency – in a matter of months – while reducing errors and risks.

The company's vision is to deliver true automation for the CFO's team with a mission to make country compliance, digitisation of invoices, and touchless invoice processing all just happen for our customers.

Some of the world's most efficient AP departments, at brands such as HP, Mercedes-Benz, and DHL, rely on Basware to handle over 170 million invoices per year, reducing the time spent on AP processes by up to 60%.

4. Globality

Globality Logo
Website: https://www.globality.com/
HQ: London, United Kingdom
Founded: 2015
Top 100 Ranking: #21

In this new era of the Autonomous Enterprise, Globality empowers leading global companies to achieve substantial savings and better outcomes. The market leader in offering next-generation autonomous sourcing technology built from the ground up leveraging sophisticated AI, Globality is a leader in autonomous procurement. Using sophisticated AI, the platform creates precisely scoped requirements, identifies the most qualified suppliers, provides negotiation insights, and enables data-driven decisions.
Today, it serves companies across industries, including financial services, pharmaceutical & life sciences, consumer products, telecommunications, technology, and retail.
3. Efficio

Efficio Logo
Website: http://www.efficioconsulting.com/
HQ: London, United Kingdom
Founded: 2000
Top 100 Ranking: #20

For over two decades, Efficio has leveraged its extensive knowledge, hands-on approach, global reach, and continuously advancing technology to assist its clients in achieving their supply chain and procurement goals. Today, the company has established itself as the largest independent consultant in the industry.
Efficio combines the human intelligence and expertise of its consultants with the insights and information acquired through years of focused specialisation. Whether facilitating procurement excellence, resolving supply chain obstacles, or optimising expenditures - Efficio works closely with clients to navigate the fluctuations in the procurement and supply chain landscape.
2. Capgemini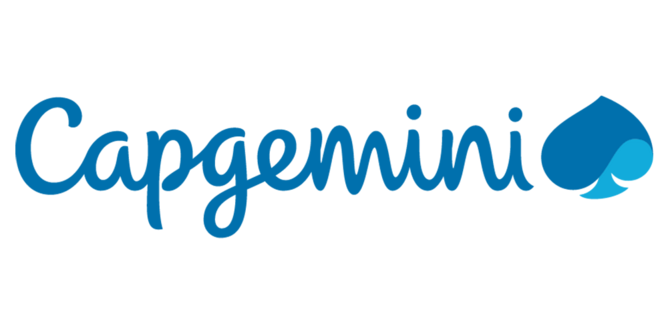 Capgemini Logo
Website: https://capgemini.com
HQ: Paris, France
Founded: 1967
Top 100 Ranking: #16

Founded in 1967, Capgemini is a global leader in transforming and managing businesses through the power of technology. Guided by its purpose of 'unleashing human energy through technology for an inclusive and sustainable future', Capgemini is a responsible and diverse organisation built on 55 years of heritage and deep industry expertise.
Trusted by its clients, Capgemini addresses the entire breadth of business needs from strategy and design to operations. Capgemini is fueled by the fast-evolving and innovative world of cloud, data, AI, connectivity, software, digital engineering, and platforms, to help drive value in three key areas: customer experience, intelligent industry, and enterprise management. In doing this Capgemini helps clients to embrace key technologies to improve their cybersecurity and environmental impact.
1. Accenture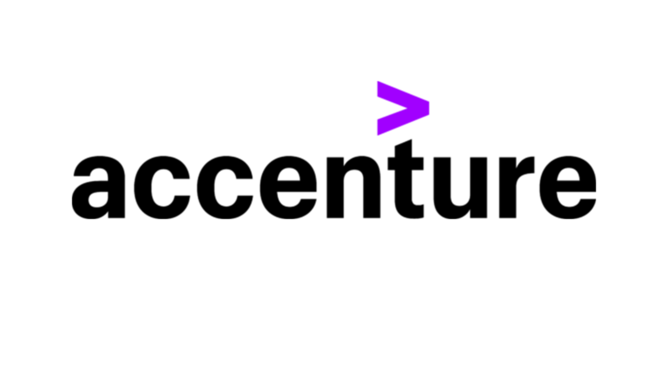 Accenture Logo
Website: https://accenture.com
HQ: Dublin, Ireland
Founded: 1989
Top 100 Ranking: #10

Founded in 1989, Accenture is a global professional service company headquartered in Ireland. With leading expertise in digital, cloud and security, Accenture combines unmatched experience and specialised skills across more than 40 industries including procurement. Helping clients to become the next and best versions of themselves, Accenture is dedicated to delivering on the promise of technology and human ingenuity.
By embracing the power of change Accenture is able to create value and shared success for its clients, people, shareholders, partners, and communities. \ Helping leaders across finance, supply chain, and procurement Accenture helps to turn procurement from an untapped strategic asset into a source of competitive advantage. Accenture helps organisations deliver durable cost savings, improve compliance, mitigate risk, make better business decisions, build a responsible future, inspire the workforce, and be ready for what's next.
Powered by SynOps, Accenture's solutions include source-to-pay (S2P), source-to-contract (S2C), procure-to-pay (P2P), and rapid sourcing to drive end-to-end transformation across indirect and direct spend to achieve breakthrough value, while enabling talent with new ways of working.
"Across the globe, one thing is universally true of the people of Accenture: We care deeply about what we do and the impact we have with our clients and communities. It is personal to all of us" - Julie Sweet, Chair and CEO.