Top 10 influential women in the procurement industry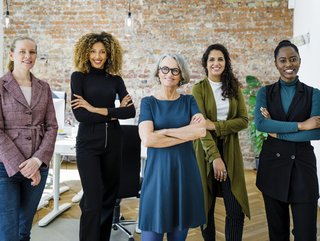 A celebration of women. Meet the Top 10 leading and influential women in global companies from Procurement Magazines Top 100 Women in Procurement 2022.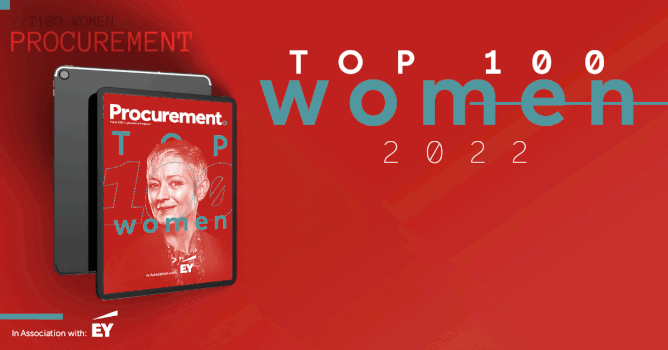 Now the phrase 'easier said than done' comes to mind when reflecting on compiling this year's Top 100. Putting this list together of truly amazing and talented women was no easy task. It is amazing to see in just a few short years the headway that is being made when it comes to diversity and inclusion in the procurement sector.
Each and every one of those mentioned in this Top 100 have earned their place and the respect of their peers through hard work, talent and determination they have shown. Empowering women in business is something we ardently support and track as a publication. We congratulate everyone on this list for their dedication, vision, and inspirational leadership.
To read the full Top 100, click here.
10. Alexandra Lopez, Senior Vice President and Chief Procurement Officer, Cisco

Year joined: 2010
Education: University of California, Los Angeles
Skills: Outsourcing, Procurement, Supply Chain Management, Change Management, Strategic Sourcing, Analysis
Starting her career journey in 1999 at DHL Express, Alexandra Lopez has climbed the ranks through many organisations from Manager Marketing Planning at DHL Express, to the role she holds today as Senior Vice President and Chief Procurement Officer at Cisco.
She has also worked for the likes of YWCA Silicon Valley, Maui Diagnostic Imaging, Kaiser Permanente, and HP. Her peers describe her as a 'fantastically talented person', with 'excellent financial skills and attention to detail'.
9. Natasha Gurevich, Chief Procurement Officer, Nike
Year joined: 2021
Education: The Wharton School and University of San Francisco
Skills: Strategic Sourcing, Procurement, Supply Management, Vendor Management, Contract Management, Forecasting
Natasha Gurevich's career in sourcing and procurement span 15 years. She began her career as a Manager of Strategic Sourcing for Visa.
Since then she has worked in multiple leading executive roles in procurement and sourcing for Gap Inc., PayPal, The Clorox Company, Accenture, IBM, McKesson, and Salesforce before joining Nike.
Gurevich has a consistent track record of delivering significant cost reductions and continuous improvement initiatives. She also has success in deploying processes and procedures to streamline corporate operations, increase efficiency and enhance profit performance.
8. Rhonda England, Global Chief Procurement Officer, Deloitte
Year joined: 2020
Education: Indiana University Bloomington and Southern Methodist University - Cox School of Business
Skills: Trend Analysis, eCommerce, Inventory Management, Retail Buying, Procurement
Rhonda England began her career in 1991 as a Buyer for Macy's Inc. Following on from her employment at Macy's Inc. England worked for Mercantile Department Stores, May Merchandising Company, Abercrombie & Fitch, and JCPenney in various Buyer and executive roles.
Today, she is the Global Chief Procurement Officer for global management consulting firm, Deloitte.
Her peers describe her as an 'incredibly talented individual' with 'tremendous knowledge of the retail industry' and a 'deep level of commitment to any task she takes'.
7. Melani Wilson Smith, Chief Procurement Officer, PepsiCo
Year joined: 2020
Education: Florida Agricultural and Mechanical University and The George Washington University
Skills: Strategic Sourcing, Supply Chain Management, Global Sourcing, Procurement, Purchasing, Risk Management, Six Sigma
Melani Wilson Smith's procurement and supply chain career journey began in 1996. She has worked for the likes of Procter & Gamble, Pfizer, Merck, Mondelēz International, Hilton and Novo Nordisk before joining PepsiCo.
Colleagues and peers of Smith's describe her as a 'great leader' that 'leads by example' and a 'thoughtful procurement professional with a great capacity for developing her people'.
Smith has been a member of the board of Vanguard Theatre Company since 2018 and is a strong believer in the company's mission - Diversity Reciprocity Education, Awareness, Mentorship (D.R.E.A.M).
6. Kelly Bengston, Senior Vice President and Chief Procurement Officer, Starbucks
Year joined: 2010
Education: Central Washington University
Skills: Supply Chain Management, Forecasting, Inventory Management
Kelly Bengston's career spans more than 20 years. Aside from working at Bensussen Deutsch & Associates (BDA) for 11 years, Kelly Bengston has been a long-standing employee of Starbucks.
Kelly Bengston is responsible for enhancing Starbucks enterprise-wide functional strategic sourcing and supplier relationships, creating global processes, developing a talent management program and building a values-based approach to work with suppliers.
The team she works with was formed under her leadership to support the company's supply chain aspirations of becoming digitalised, strategically aligning resources against priorities, and building capabilities with long-term capacity planning and supply chain intelligence.
Year joined: 2019
Education: Harvard Business School, University of Bradford, London South Bank University, and IESIDE
Skills: Procurement, Global Sourcing, Strategic Sourcing, Supply Chain, Logistics
Paula Davila Martinez is a visionary and strategically driven transformational leader with extensive experience in procurement and supply chain management.
Her career journey began in 1999 at DHL Supply Chain, after five years at the logistics company, Martinez worked for Anheuser-Busch InBev, The Goodyear Tire & Rubber Company, UCB, and Adidas before joining Novartis.
Martinez is a collaborative leader that mobilises cross-functional teams to create clear alignment around a shared vision to successfully navigate complex landscapes, and overcome obstacles for sustainable results.
4. Andrea Albright, Executive Vice President of Sourcing, Walmart
Year joined: 2005
Education: University of Arkansas, Harvard Business School Executive Education, and Kansas State University
Skills: Global Sourcing, Analytics, Sourcing, Business Strategy, Talent Management, Negotiations, Pricing Strategy
Aside from her internship at Debenhams in 2004, Andrea Albright has built her career working for Walmart.
Albright joined the retailer as an Assistant Buyer, climbing through the ranks holding multiple executive positions including Director, Senior Director, Vice President, and Senior Vice President. Today, Albright is the Executive Vice President of Sourcing at Walmart.
Albright is experienced in driving innovation, building best in class teams, and leading transformation. Her skills have helped to deliver consistent results in sales and profit growth, cost reductions, merchandising innovations, and talent development for Walmart.
3. Jennifer Moceri, Vice President of Global Procurement and Chief Procurement Officer, Google
Year joined: 2019
Education: Wayne State University and Albion College
Skills: Supply Chain Management, Global Sourcing, Purchasing, Strategic Sourcing, Six Sigma, Supplier Negotiations
For almost 30 years, Jennifer Moceri has worked in the procurement and sourcing function. She has held numerous positions in the automotive, food and beverage, and technology industries.
Starting her career at ZF Group Moceri has since worked for Borg Warner Automotive, Lear Corporation, Tate & Lyle and Diageo before joining Google as Vice President of Global Procurement and Chief Procurement Officer.
Moceri is recognised by her peers as a highly accountable and resilient leader, with experience in building relationships, driving change, and increasing productivity. Moceri is passionate about organisational transformation and the development of both talent and capabilities to enable growth, improve profitability and increase value.
2. Taryn Thompson, Chief Procurement Officer (CPO) Bank of America
Year joined: 2004
Education: Clemson University and Saint Ursula Academy
Skills: Strategic Planning, Business Strategy, Finance, Analytics, Portfolio Management
Taryn Thompson has an extensive career in procurement and finance. For more than 15 years, Thompson has worked at the Bank of America, climbing the ranks from FMAP Analytics all the way to Chief Procurement Officer - the role she holds today.
Thompson is vocal about gender equality and women's professional growth, connecting, developing and elevating women to make meaningful contributions.
She is also active in supporting families who have members with special needs. She is a founding board member of The Cooper Royall Foundation (CRF), which provides resources and awareness to support such families.
1. Anna Spinelli, Chief Procurement Officer (CPO), Deutsche Post DHL (DPDHL)
Year joined: 2020
Education: Università degli Studi di Udine and Liceo Scientifico
Skills: Purchasing, Supply Management, Global Sourcing, Supplier Development, Six Sigma, Strategic Sourcing
Anna Spinelli's career spans more than 20 years. Her career began Fiat Chrysler Automobiles climbing the corporate ladder working for multiple organisations in the automotive, consumer goods, telecommunications and logistics industries.
Such companies include Adam Opel AG, General Motors, BMW, Phillips, TIM, and Enics before joining Deutsche Post DHL.
Spinelli has a proven track record of driving transformation, enhancing performance, and driving sustainable practices. Spinelli is passionate about developing meaningful supplier relationships and building competitive ecosystems, as well as enhancing company successes beyond functional and personal boundaries.
To read the full Top 100, click here.