Top 10 influencers in the procurement and sourcing industry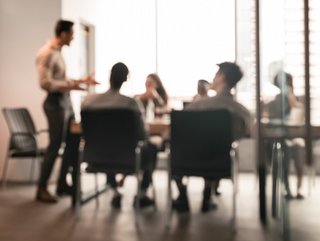 Procurement Magazine takes a look at the careers of 10 influential leaders in the procurement and supply chain industry, ranked on their LinkedIn following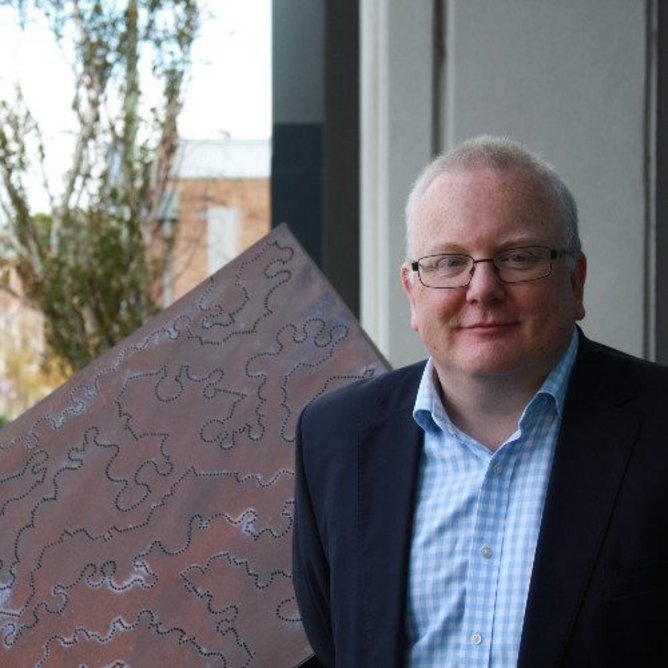 Joined SAP: 2019
Followers: 4,352 followers
LinkedIn: Gordon Donovan
Education: University of South Wales & University of Salford
For more than 30 years, Gordon Donovan has had deep roots in the procurement industry. Over the years, Donovan has worked for the likes of Transport for London, the NHS, ArcBlue Consulting Group, Metro Trains Melbourne, and SAP Ariba. Today, Donovan is the Market Research Director of Procurement & Supply at SAP.
Believing that procurement can positively influence not only organisational performance but the world through purpose-driven spend, Donovan has a degree in Strategic Procurement Management and is a fellowship member of CIPS.
In his career, Donovan has been dedicated to establishing and improving procurement functions; delivering enterprise-wide procurement, category management and supplier management solutions and strategies; and implementing technology to drive improvements.
Working at SAP, Donovan helps organisations understand and manage their spend to not only drive value, but harness the power of procurement and spend management to fulfil their business goals.
---
David Loseby: EmeraldPublishing
Joined EmeraldPublishing: 2021
Followers: 7,642 followers
LinkedIn: David Loseby
Education: University of East Anglia (UEA), University of Bath & Michigan State University
Another leader in procurement and sourcing with more than 30 years of experience, David Loseby is dedicated to driving value and change through procurement, organisational transformation and change management.
Over the years, Loseby has worked for a number of organisations including GSK, Barclays, Britvic PLC, Westminster City Council, Halfords, Rolls Royce, CIPS, and The Sustainable Procurement Pledge. Today Loseby is an Editor in Chief at EmeraldPublishing.
Loseby has a broad range of experience and expertise in global strategic sourcing; ERP - SAP design; supply chain finance; change management; business transformation; behavioural procurement; public sector procurement; sustainability; and supply chain management.
Over the length of his career, Loseby has been recognised as a thought leader in procurement, change management, supply chain, diversity and inclusion, design thinking, COVID-19, and management.
---
Philip Ideson: Art of Procurement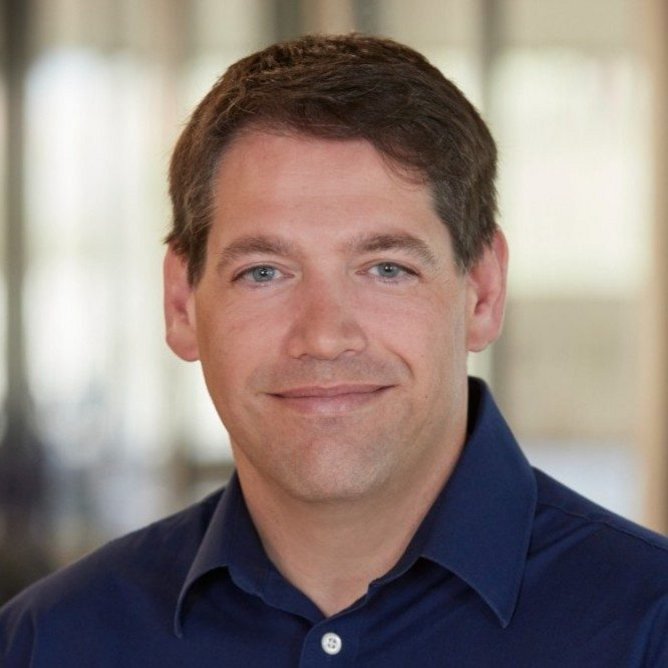 Joined Art of Procurement: 2015 (Founder)
Followers: 7,654 followers
LinkedIn: Philip Ideson
Education: University of Central Lancashire
Passionate about the procurement world, Philip Ideson, Founder and Managing Director at Art of Procurement believes that today is the most exciting and invigorating time for the profession.
With more than 20 years of experience in procurement, Ideson believes that tools and technologies, as well as border macro trends, are changing the way in which the function accesses insights and resources in order to drive change.
Founding Art of Procurement in 2015, Ideson took it upon himself to help procurement teams take advantage of the opportunities within procurement and drive outcomes that position procurement at the heart of the business.
"Over the past 20 years, I have built, transformed, and led procurement teams that drive outcomes that power business strategy [...] I have worked across the entire procurement value continuum, in both Direct and Indirect procurement, as a practitioner, consultant, change agent, and Head of Procurement. My sweet spot is growth and mid-size companies."
---
Dana (Gerenda) Small: BioMarin Pharmaceuticals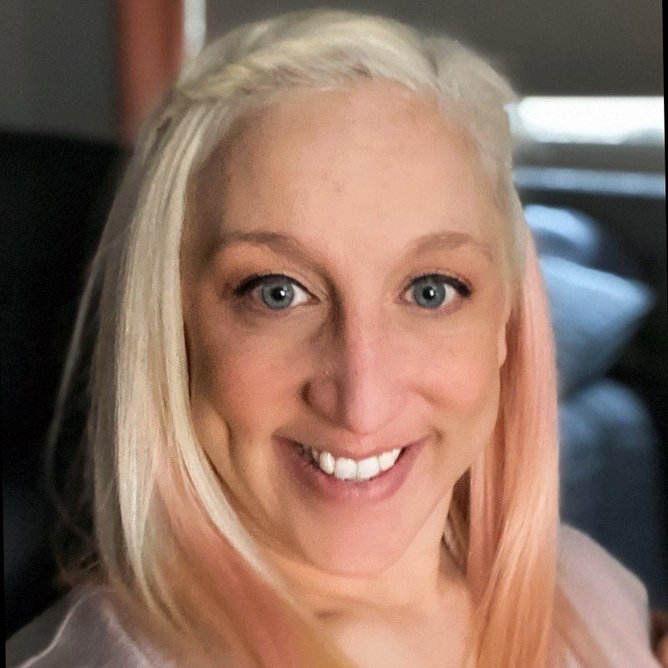 Joined BioMarin Pharmaceuticals: 2016
Followers: 8,186 followers
LinkedIn: Dana (Gerenda) Small
Education: Purdue University Krannert School of Management & Eastern Illinois University
Being a strategic sourcing professional, Dana (Gerenda) Small has more than 15 years of epxierence in finance and has spent 20 years of her career in the pharmaceutical and biotech industry.
As Associate Director of Global Strategic Sourcing and Head of Commercial, HR, and Professional Services at BioMarin Pharmaceuticals, Small is passionate about procurement and sourcing, and can often be found speaking at or attending most industry conferences.
In addition to her day-to-day role, Small is a Member Of The Board Of Advisors for ProcureCon and Member Of The Board Of Advisors for Global Women Procurement Professionals.
---
Omid Ghamami: Center for Purchasing and Supply Chain Management Excellence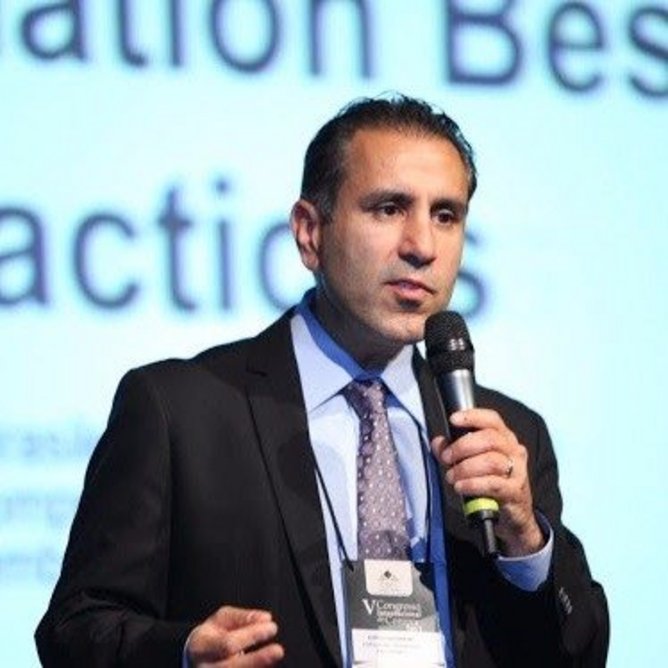 Joined Center for Purchasing and Supply Chain Management Excellence: 2006 (Founder)
Followers: 8,712 followers
LinkedIn: Omid Ghamami
Education: University of California, Riverside & California State University-Sacramento
For more than 25 years, Omid Ghamami has built his career in the procurement industry. Starting out at Intel Corporation, Ghamami has worked for the likes of Los Rios Community College District and Purchasing Advantage before founding the Center for Purchasing and Supply Chain Management Excellence.
Being a Professor, fortune 50 executive, world-class speaker, executive coach, trainer, executive board member, and author, Ghamami's peers describe him as a man who "stands in a league of his own atop the top global procurement experts who can architect true leadership approach to supplier sourcing and supplier development - not just the standard 'commodity strategies'."
---
Kelly (McCarthy) Barner: Buyers Meeting Point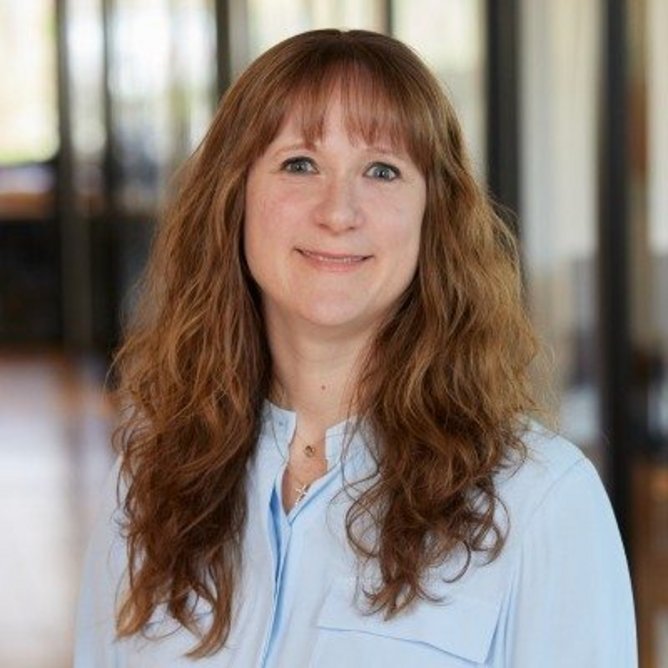 Joined Buyers Meeting Point: 2006 (Co-Founder)
Followers: 10,411 followers
LinkedIn: Kelly (McCarthy) Barner
Education: Clark University & Simmons University
Starting out her professional career with a plan to become a college professor, Kelly McCarthy Barner's career journey underwent a significant reshuffle as a result of circumstances beyond her control. "And yet what seemed to be going wrong at the time, ended up going very right," she reflects.
While she continues to apply her love of reading and writing, she is doing so in a very different space - procurement and supply chain.
"Every step of the way, I've built on a core set of skills by adding new approaches, relationships, and ideas to my toolkit. Each question starting with, 'Have you ever considered…' was a new potential doorway to walk through."
During her career, Barner has worked for the likes of The Parthenon Group, Supply Chain NOW, and Art of Procurement before co-founding Buyers Meeting Point.
---
Daniel Weise: BCG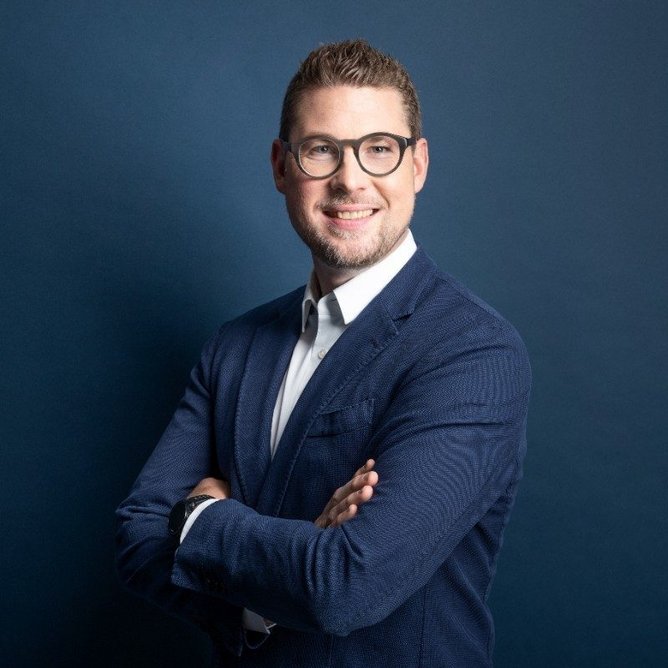 Joined BCG: 2003
Followers: 11,749 followers
LinkedIn: Daniel Weise
Education: London Business School & WHU – Otto Beisheim School of Management
For the last 18 years, Daniel Weise has built a career at Boston Consulting Group (BCG). Being a procurement enthusiast, Weise leads BCG's procurement business line global as its Managing Director and Senior Partner.
In his role, Weise focuses on delivering value by putting suppliers at the core. He believes that delivering value comes from more than just cost savings but sustainability, innovation, quality, speed, and resilient supply chains.
Weise is currently a published author of two books 'Profit from the Source' and 'Jumpstart to Digital Procurement' and is proud to be a co-author of several WEF publications relating to sustainability.
---
Dawn Tiura: Sourcing Industry Group (SIG)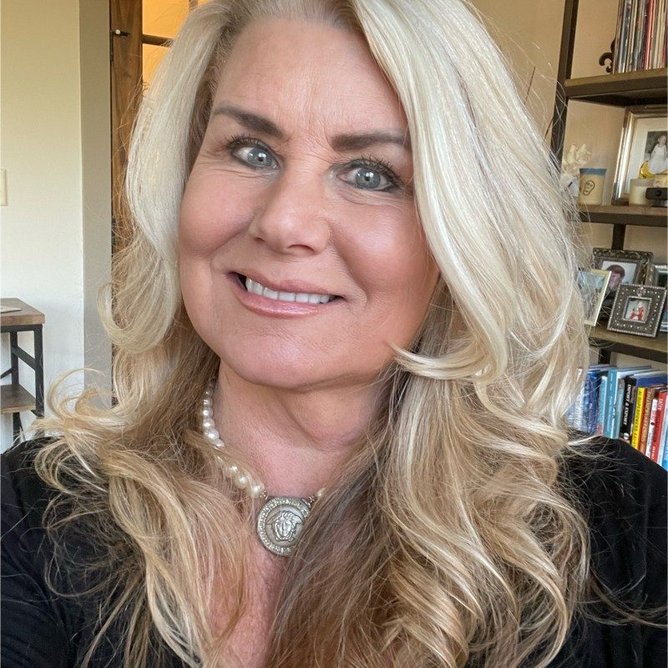 Joined Sourcing Industry Group (SIG): 2007
Followers: 12,297 followers
LinkedIn: Dawn Tiura
Education: University of Michigan & Golden Gate University
Passionate about raising the executive presence of sourcing, procurement, and outsourcing professionals Dawn Tiura's experience in the industry spans 40 years.
Tiura joined Sourcing Industry Group (SIG) in 2007 as CEO and President bringing both her consulting and hands-on experience in leading hearings, testifying on behalf of client initiatives, and serving as an expert witness regarding sourcing outcomes.
She does this by educating herself on the latest industry trends, working with some of the most innovative companies in the world, and surrounding herself with the best team on earth.
Tiura's peers describe her as having "an aura of energy, genuineness and intellectual/inspirational agility that is a constant amazement to observe."
---
Harold Good: Procurement Pros Group
Joined Sourcing Industry Group (SIG): 2007
Followers: 16,789 followers
LinkedIn: Harold Good
Education: Goshen College & Elizabethtown College
With more than 30 years of experience in public and private procurement, Harold Good has built a career in helping organisations and individuals deal with today's challenges in a disruptive marketplace.
"I have been honoured to serve as national president of three procurement organisations in addition to my practitioner engagements and am sensitive to the complexities surrounding the intersection of technology, compliance, COVID-driven challenges, and supplier networks that today's procurement and supply chain leaders face."
Today, Good is the President, CEO, Founder and Owner of Procurement Pros Group.
---
Sarah Scudder: SourceDay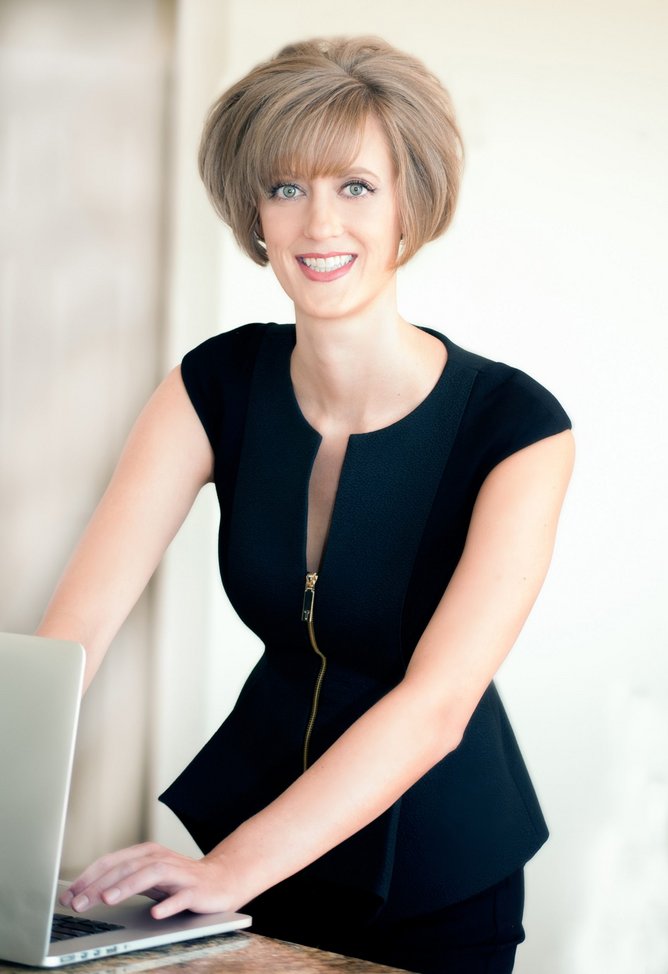 Joined SourceDay: 2021
Followers: 18,590 followers
LinkedIn: Sarah Scudder
Education: Sonoma State University
Described by her peers as 'the real-life Tony Stark of procurement' Sarah Scudder has more than a decade of experience in strategic growth and procurement.
As a self-proclaimed supply chain nerd, Scudder is regularly featured as a procurement and marketing influencer on industry podcasts and forums.
"I have been working with and in procurement teams for many years. I understand their daily challenges and their goals to increase efficiency. Seamless collaboration with suppliers is absolutely critical to procurement success."
Scudder joined SourceDay in 2021 as its Chief Marketing Officer (CMO). In her role, she oversees the company's customer insights programme and demand generation. She also works with leadership teams to showcase the benefits of automation in purchase order changes and supplier collaboration.