Top 10 global consultants in sourcing & procurement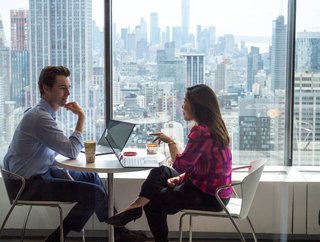 Discover Procurement Magazine's list of Top 10 global consultants from the sourcing and procurement industries
With no signs of the procurement and supply chain sectors reducing in terms of complexity, it's times like these that an organisation may turn to a consultant to help navigate today's challenges.
Faced with the need to not only save costs, manage spend and be more sustainable, organisations are navigating growing disruptions such as inflation, talent gaps, and materials shortages.
Here is our list of Top 10 global consultants that can lend a hand to procurement and sourcing organisations in need of a clearer, more strategic path.
Infosys
Since its founding in 1981, Infosys has committed itself to helping clients navigate their digital transformation journeys with ease.
As a global leader in next-generation digital services and consulting, Infosys ‒ under its BPM brand ‒ provides the function of access to advanced AI-based solutions to enable smarter and faster decision making. Infosys' holistic solutions allow organisations to achieve 'best-in-class' procurement status.
Infosys' services for procurement include:
Category plans and execution
Sourcing support and tail spend management
Supplier relationship management
Contract management administration
Spend analytics
Procurement strategy and consulting services
The Hackett Group
Founded in 1991, The Hackett Group is an intellectual property-based strategic consultant and leading enterprise benchmarking firm.
When it comes to sourcing and procurement, The Hackett Group helps its clients to transform the function into a world-class operation. The Hackett Group's services for the procurement function include:
Sourcing and procurement executive advisory
Sourcing and procurement benchmarking
Sourcing and procurement transformation consulting
eProcurement
Third-party risk management
Kearney
Founded in 1926, Kearney has, for almost 100 years, been a trusted advisor to the world's foremost organisations.
The consultant is driven by the principles outlined by its founder, Andrew Thomas (Tom) Kearney: "Our success as consultants will depend on the essential 'rightness' of the advice we give and our capacity for convincing those in authority that it's good."
For the procurement function, Kearney offers benchmarking surveys, new approaches and tools that drive the most value from the function, and the ability to facilitate large scale transformations.
PwC
Founded on its purpose to build trust in society and solve important problems in 1998, PwC's operations are entirely driven by this purpose informing the services it provides and decisions it makes.
PwC offers its services to many industries, including procurement and sourcing, with its operations driven by five core values:
Leveraging technology
Delivering exceptional client outcomes
Empowering our people
Committing to high quality
Sustainable, profitable growth
Deloitte
In 1845, Deloitte set out to be a leading global provider of audit and assurance, consulting, financial advisory, risk advisory, tax, and related services.
Dedicated to making an impact that matters, Deloitte's procurement and sourcing services have a proven track record of navigating these challenges, enabling clients to sustain measurable, impactful results.
"We support our clients' sourcing aspirations by partnering to create and execute tailored strategies through approaches that consider short- versus long-term value tradeoffs, knowledge transfer, culture change, and capability building," says Deloitte.
BCG
Dating back to 1963, Boston Consulting Group (BCG) has been partnering with leaders in business and society for more than six decades to tackle the most important challenges and capture the greatest opportunities.
BCG's procurement consulting experts help those in the function 'chart a course to buying differently—and better'. BCG does this by blending deep sector knowledge with expertise in best practices and digital transformation.
Don't miss out on Daniel Weise, managing Director and Partner at BCG, speaking at Procurement & Supply Chain LIVE, discussing: 'Transforming your business by putting suppliers at the core' and 'Supply chain risk & resilience'.
Accenture
For over 30 years, Accenture has been providing consulting services to hundreds of organisations around the world from its headquarters in Dublin, Ireland.
Committed to making its clients' procurement a value powerhouse, while continuing to get the basics right, Accenture helps those in Finance, Supply Chain and Procurement to transform their function, from being an untapped strategic asset to a source of competitive advantage.
Gartner
Founded in 1979, Gartner is a leading global technological research and consulting firm. Headquartered in Connecticut (US), Gartner offers its expertise to deliver actionable, objective insights to executives in a number of industries.
In procurement, Gartner helps its clients to drive greater business value alongside cost savings. Recognising the support needed in the complex function, Gartner helps its clients to:
Establish a long-term digital strategy to foster smart decision making
Make procurement and sourcing faster, easier and more disciplined
Develop procurement talent
Influence business decision making with indispensable insights, advice and tools
Catch up on Gartner's Fareen Mehrzai, Senior Director of Supply Chain, speaking at Procurement & Supply Chain LIVE, discussing: 'The future of work - Hybrid workforce'.
EY
Since its founding in 1989, EY has been helping organisations to transform their supply chains. With the consultant's solutions, organisations can more effectively balance business needs with growing customer expectations.
EY states that it can help those in the industry "move from linear to connected ecosystems of partners, suppliers and alliances, towards fully autonomous supply chains that drive innovation and business growth."
Modern procurement and supply chain functions continue to face growing pressure for visibility, cost savings, quicker delivery times, sustainability, agility, and business continuity.
With many organisations struggling with one ‒ if not more ‒ of these challenges, EY provides its clients with solutions to help with integrated business planning, customer collaboration, and order fulfilment, distribution and logistics transformation, as well as product innovation and product lifecycle management.
Catch up on Larry Phelan, Chief Supply Chain Services Officer at EY, speaking at Procurement & Supply Chain LIVE (Day 2), discussing: 'How to get the board to see your function as strategic, not just transactional'.
Bain & Company
Helping organisations to develop sourcing strategies for a sustainable future, Bain & Company has been providing its consulting services for almost 50 years.
Working closely with procurement teams, Bain & Company helps to identify and realise savings across all spend categories and procurement levers.
The company offers its clients a strategic procurement planning process to chart an effective path, based on in-depth cross-functional alignment and a dedicated focus on overall business strategies.
Bain & Company's strategic procurement planning process includes a four-step approach:
Budget and target-setting
Defining the operating plan
Executing the operating plan
Tracking and validating EBITDA impact
And it doesn't stop there. Bain & Company offers its clients consulting services for 'buy better, spend better', 'closed loop saving capture', 'capability building', and 'digital foundations and enablers'.