Three reasons to focus on smart procurement in 2022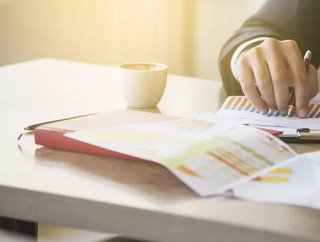 Ian Thompson, UK General Manager at Ivalua discusses three reasons why smarter procurement should be your 'New Year's resolution' in 2022
Looking back, 2021 can be described as the "year of the supply chain". The UK faced waves of ongoing disruption due to the pandemic, Brexit backlash and supply shortages. Businesses and the general public are more aware than ever of the necessity for rock-solid procurement and supply chain functions. Yet despite this, most organisations are still unsure about how to deal with the crises that will continue to disrupt them today and into next year.
With the full impact of Brexit and the pandemic arguably yet to be felt, now is the time for everyone to evaluate the procurement function. Here are three predictions for the year ahead where smarter procurement can have the greatest impact.
Shortages could mean a move away from just in time culture
Ripples from the pandemic, energy price surges, and a lack of HGV drivers will continue to drive shortages in 2022. Consequently, organisations and consumers must be prepared to face more limited choices. For example, there may be ten options for olive oil instead of 20 in the supermarket, all sold at a marginally higher price. But, having fewer choices could present a more sustainable way for seven billion people across the world to live together.
With less saturation and competition driving down costs beyond what's reasonable, organisations and suppliers can move away from "just in time" supply chain models that reward squeezing suppliers on productivity and cost. Instead, this is a golden opportunity to focus on long term ways to add value such as improving sustainability, confirming responsible labour practices, and collaborating on higher quality products.
2022 will see 'grey swan' events and a need for flexibility/understanding
Organisations have faced multiple 'black swan' events in the last 12-months that have caused major unexpected disruptions. But, moving forwards, we're likely to see smaller, more frequent disturbances caused by shortages, geopolitical events, and ripples from ongoing crises such as the pandemic. Organisations should learn from recent disruptions and ensure they are arming themselves with the technology, people, and mindset needed to ensure their supply chains are flexible enough to react.
This means improving visibility into suppliers and developing capabilities to enable collaboration, and thinking outside the box to meet demand and create innovative new products. We've already seen this during the pandemic as L'Oréal pivoted to produce hand sanitiser for hospitals and care homes, and decathlon utilised 3D printing technology to convert scuba masks into ventilators. On the latter, we'll see more suppliers utilise 3D printing to broaden their capabilities and work with firms to create innovative products that solve problems as they arise.
Some will fall foul of greenwashing or poor labour practices
Greenwashers can expect to be held to account in 2022, as the green claims code will check environmental claims and ensure organisations comply with existing laws on unfair commercial practices and don't mislead consumers. This is part of a shift where companies don't just have to be seen doing the right thing, they have to substantiate it – particularly as the public and government apply pressure on companies to reduce carbon emissions.
The Modern Slavery Act is also set to begin imposing millions of pounds worth of fines, and even prison sentences in some cases, for poor practices in supply chains. As such, organisations must bolster their ESG strategies to drive meaningful change and reduce the risk of non-compliance. To make this a reality, procurement must get smarter. Crucially, organisations must have adequate data to identify and avoid partners with unethical labour practices. They require 360-degree visibility of their immediate suppliers, sub-tier suppliers, and subcontractors. To do this, organisations must have the right tools in place to ensure the reliability of data and facilitate timely and effective decision-making. Otherwise, instances of poor labour standards can easily slip through the net and put organisations at risk of collapse.
Make smart procurement your new year's resolution
As we look ahead towards an uncertain yet more sustainable 2022, it's clear firms must put taking a smarter approach to procurement at the very top of their list of priorities. If not, they will be hit harder by supply shortages, and risk non-compliance from poor sustainability and labour practices.
By adopting a cloud-based procurement solution, firms can build a solid data foundation. Digitising the supply chain in this way will help organisations to understand what to look for in new suppliers, build stronger partnerships with existing ones, and generate data for more intelligent insights. This increased visibility will ultimately help organisations to identify areas of weakness and drive continuous improvement.
Organisations must also take the first steps to revitalise supplier management. A smarter approach to procurement will improve collaboration with suppliers, giving them tools to work together more efficiently, share innovations and forecasts, and work towards shared strategic objectives. This will not only help to avoid disruptions but can also play a key role in reducing carbon emissions and creating a more ethical supply chain. Setting smarter procurement as your "New Year's resolution" can improve sales, boost reputation, and help you take part in a greener future.