Three key benefits of democratising IT procurement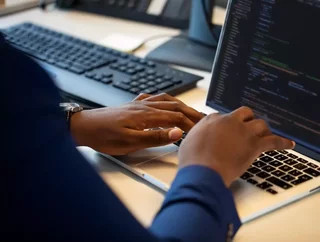 To ensure users continue to get the latest tech they need to do their job while also avoiding overspend, democratising IT spend within companies is key
Antony Attfield, Solutions Lead for Software Lifecycle Management at SoftwareONE, discusses the three key stages of democratising IT procurement.
In any businesses, there are departments that operate independently: Marketing executives will have little to do with the HR team, and the finance and customer service divisions may never cross paths. However, in some areas of the business, this is changing; in an age where digital transformation has become a business imperative, two teams that need to come together are IT and procurement. Collaboration between the two is key to ensure new digital technology, software and applications are quickly procured and added to the IT suite – although separate goals, performance metrics and terminology can be barriers to success.
With worldwide IT spending forecasted to grow 9% this year to reach £4.2 trillion, neither the IT nor procurement team will be short of ideas on how to spend money. Friction often arises from different perspectives between the two teams over who should be in charge when it comes to business spending and determining RoI. This must be overcome to ensure users continue to get the latest technology and digital tools they need to do their job properly, while also avoiding procurement's worst nightmare – overspend.
Identifying the issues
The procurement department is often seen by IT as a hurdle to achieving new tech in place in the timescales required, contracts negotiated, and pricing identified. While IT may want to purchase a new software solution to meet an immediate user need, the procurement team are focused on strategic, long-term goals and aligning purchasing decisions with corporate budgets. They want to ensure everything fits tightly within an annual spend limit, which sometimes means procuring a cheaper option, rather than more expensive best-in-class technology. This frustration flows both ways, especially as IT requests an increasing number of digital tools that procurement must operate.
The best-case scenario to overcome these issues would be to encourage self-guided buying to democratise IT spending within the organisation. This would allow distributed buyers in the IT team to work independently, with accepted guidelines agreed between the two departments, allowing some purchases without the oversight and authorisation of procurement. For example, maximum spend limits and an approved vendor list. Significant tech investments or purchasing from a new vendor will still go through procurement so that with this approach, both users' immediate needs and the company's long-term strategy can be addressed simultaneously.
Singing from the same hymn sheet
Here are the three key benefits that IT and procurement can unlock by making self-guided IT spending a reality: 
1.     

 

An improved internal user experience
Delivering excellent user experiences for internal users is a business imperative. If an enterprise user encounters technology issues that impede their ability to do their job, the last thing they want is a tussle between IT and procurement that slows down the process of bringing in a replacement. By democratising tech spend, IT will be able to follow budgetary and approved vendor guidelines to get their workers the latest technology quickly and seamlessly, optimising workers' user experience without the lengthy process of making a request to procurement. 
2.     

 

Reduce shadow IT and maverick spend
Shadow IT involves purchases made by individual employees that have not had prior approval, contracting or risk assessment. This can have security, compliance and licensing implications as organisations may end up with rogue apps and having more users than a licence covers them for. This is why it's critical to create a vendor whitelist when democratising IT spend. Procurement won't need to approve every purchase as the guidelines in place will ensure they are safe and risk-assessed, minimising the danger of workers independently buying risky software or applications. Not only is self-guided IT buying supported, but the organisation's security posture is also improved
3.     

 

Equipped for business growth and change
Sudden business changes such as mergers and acquisitions, divestitures and restructurings can instantly readjust technology goals, demands and requirements, while leaving IT and procurement with no time to adapt. Democratising IT means the complexities of M&A and other major company upheavals don't need to slow down digital transformation or stop workers from getting the tech they need. While IT and procurement adjust to the new status quo, individual departments can keep on top of their tech contracts and licenses to ensure they are compliant and have everything they need to do their jobs effectively.
Difference as a strength, not a roadblock
Systemic problems are not self-healing. IT and procurement teams must actively come together to overcome their differences and determine the path to improved and democratised tech spend. Sometimes, a third-party partner may also be involved in this process to help the teams overcome barriers to collaboration such as business silos, misaligned objectives, expectations, and language. Ultimately, a self-guided IT buying strategy ensures the immediate technology needs of a business are met, without jeopardising long-term goals or budgets.