TealBook/KellyOCG enhance Services Procurement Solution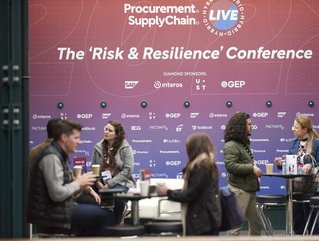 Powered by AI & machine learning, leading global supplier data platform, TealBook has partnered with KellyOCG to enhance its Services Procurement Solution
As a leading global supplier data platform, TealBook autonomously enhances data and powers e-procurement technology. Powered by AI and machine learning the company's data intelligence technology makes it easier to access services procurement providers.
In an announcement made by the two companies, KellyOCG has partnered with TealBook to make it easier to discover, evaluate, and contact new vendors to support the optimisation of its clients' supply base.
How will KellyOCG benefit from TealBook's capabilities?
Being the first of its kind, TealBook offers KellyOCG accurate, real-time supplier profiles including services categorisation, geographic reach, financial data, insights on ethical practices, and an overview of diversity, sustainability, and industry certifications.
With their partnership, KellyOCG's customers can be confident in their procurement processes that they are operating at their full potential.
"With TealBook's technology at our fingertips, we can propose new supply chain options for our clients' services buys, shorten their procurement times, and guarantee the best return on investment," said Alejandro Builes, Vice President of Product Development - Services Procurement, KellyOCG.
Stephany Lapierre, CEO, TealBook, added: "We are delighted to collaborate with KellyOCG to enrich their Services Procurement solution. Our supplier foundation will add new information and data to KellyOCG's services procurement discovery capabilities, which will ensure access to a more diverse supply base, enable true innovation, and support competitive spending for their customers."
Did you catch Stephany Lapierre, CEO, TealBook at Procurement & Supply Chain LIVE?
Ending Day 2 of Procurement & Supply Chain LIVE: The Risk & Resilience Conference Lapierre, took to the stage to discuss: Transforming procurement with dynamic supplier data.
"We all have a big data problem," she begins. "It's a complex challenge that is hard to manage and maintain."
In the last few years, organisations have moved to the cloud with the promise of digital transformation. "But software doesn't fix data," says Lapierre. "Just because you have implemented a technology doesn't mean you will have clean data. You are still dependent on humans maintaining information."
No matter how much AI and ML you throw at data if it's incomplete or unclean you won't be able to gain high-quality insights, which leads to narrow visibility.
It is this poor data quality that leads to failed digital transformation.
"The supplier base is the biggest untapped asset, if optimised properly, it can deliver hundreds of millions of dollars in value, provided that supplier data is dynamic and available across systems and people."
If you missed Lapierre at Procurement & Supply Chain LIVE this year, you can watch her keynote speech on demand.