TCS awarded 'Leader in Procurement Transformation' title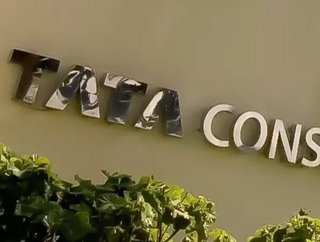 NelsonHall awards TCS the title of 'Leader in Procurement Transformation' due to the company's continued efforts to drive industry processes forward
The title of 'Leader in Procurement Transformation' isn't given to just anybody, so Tata Consultancy Services (TCS) must be doing something right. As a global IT, consulting, and business solutions company, TCS has been named as an industry leader in the NelsonHall NEAT for Procurement Transformation, and for good reason. 
What sets TCS apart from the rest?
In the eyes of the report, TCS is a driving force for the innovation of the procurement process. The organisation is consistently raising the bar and pushing for procurement engagements with a consulting-led approach and its recognition of the importance of digital transformation in helping streamline processes results in the prioritisation of consistent improvements to its customer's experiences. 
NelsonHall also flagged up the possibilities opening up for the company, enabling it to cross-sell procurement to other business services clients - a possibility supported by the launch of Cognix plug-and-play solutions. Its variety of source-to-pay tools make the company a leading industry example and its expansive consulting-led procurement solution portfolio covers spend management, strategic sourcing, contract management, and transactional procurement to name a few. 
Ashok Pai, TCS's Global Head of Cognitive Business Operations, is confident that the organisation's approach to advancing its procurement processes is what's keeping it at the top of the industry game. 
"To meet changing customer demands, manage supply volatility, and drive cost and sustainability objectives, enterprises need to digitally reimagine their procurement operations, leveraging an AI-driven human-machine paradigm to deliver resilient supply networks, consolidate strategic spends, and gain deep operational insights.
"Our leadership position in this assessment is a recognition of our vision, strategy, and investments aimed at developing future-ready and differentiated offerings and our demonstrated ability to deliver superior business outcomes for our customers."
TCS transforming the face of procurement 
TCS is developing several AI collaboration programmes designed to aid the acceleration of digital procurement transformation. It's on a mission to ensure its customers understand procurement behaviour, better monitor their transactions, and speed up their purchasing processes. 
"TCS has been recognised as a Leader for continuous investment in the procurement transformation space," says NelsonHall's Procurement BPS Market Analyst, Alisa Samoylova. "It has a wide range of proprietary S2P tools and significant experience in automating clients' procurement, particularly P2P.
"TCS continues to show commitment to the procurement services market by investing in digital solutions and further developing onshore and nearshore delivery centres."
Evidently, TCS won't rest until procurement undergoes more consistent transformation, enabling it to keep up with the increasing pace of digital change and mounting competition. The recognition the organisation will gain from receiving NelsonHall's complimentary title will, hopefully, serve to bolster its reputation further and increase the attention its programmes and attitude to innovation receives.