Taking a reality check on Procurement 4.0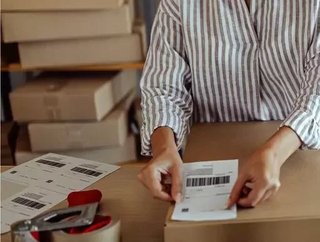 Alex Saric, smart procurement expert, Ivalua, discusess the reality of procurement 4.0...
Alex Saric, smart procurement expert, Ivalua, discusess the reality of procurement 4.0.
Procurement 4.0 has been part of the Spend Management conversation for years; businesses have been working towards digitised smart procurement ecosystems that combine cloud, big data analytics, and automation technology to give strategic insight and add value. Many businesses already believe they have achieved this status, with a recent Forrester report finding almost two-thirds (65%) of organisations assessed their own procurement maturity as 'advanced'. 
However, a look under the surface finds that organisations aren't quite as close to Procurement 4.0 as they initially believed, with under a third of businesses (30%) having digitising more than half of their procurement processes and a large majority having digitised under 25% of any process. What's more, the research found that just 16% of organisations are truly advanced when it comes to procurement transformation, as per Forrester's own maturity framework. In most cases, it seems that firms are still struggling to even make it to Procurement 3.0, which sees businesses taking a digital-first approach to procurement to simplify processes, as well as improving insights and efficiency. 
The harsh reality is that organisations are nowhere near Procurement 4.0, leaving them at risk of losing out to digital savvy competitors further ahead on the procurement transformation curve. For organisations struggling with digitisation, there are many factors to consider. 
Streamline your procurement process 
First thing's first, if processes aren't digitised, companies will never truly succeed at digital transformation. Instead, the procurement department will remain saddled with inefficient manual processes, poor integration with back end systems and across S2P processes, and disparate data silos across the business. Unfortunately, data is in poor shape at most organisations, spread over many systems in many formats, and inaccessible to decision-makers. So generating actionable insights is greatly hindered. This blinkered approach, with data silos removing the ability to compare data sets effectively, leads to hundreds of hours wasted searching for data rather than developing and executing on strategies to add greater value. 
As such, organisations need to ensure that processes are digitised by default and that data is collected and stored properly, so it can be integrated into a single platform for easy analysis and insights. By bringing data together from the organisation, suppliers, and third-parties, procurement teams can view the entire supply chain from a single, uniform viewpoint. This 360-degree view gives procurement the ability to dramatically improve efficiency across the entire purchasing process, all while making more informed decisions, identifying new opportunities and mitigating potential risks. 
SEE ALSO: 
Ivalua's rapid expansion: Increased portfolio, greater R&D spend and revenues exceeding $100mn 
Top 10 software companies worldwide 
Driving smarter digital solutions at JDA Software 
Read the latest issue of Supply Chain Digital here 
Are you working strategically with suppliers? 
Once organisations have visibility across the supply chain, they can use this data to ensure they are collaborating with suppliers to make the most of their opportunities to innovate and save. Ensuring the right suppliers are in place and identifying ways to reduce cost are important. However, organisations need to be wary of treating supplier relationships as transactional and look more holistically at unlocking maximum value from suppliers. 
Henry Ford famously claimed, "Coming together is a beginning, staying together is progress, and working together is success", and this still rings true today. While procurement will ultimately make the purchasing decision, it's vital to remember that suppliers are the experts in their field. By working closely with suppliers and utilising their expertise to develop new products and innovations, organisations will be able to advance effectively while keeping a close eye on the bottom line. All too often, information on suppliers' latest innovations, their strengths and new projects is readily available to organisations, but they need to start the conversation with suppliers to support strategic initiatives and work to benefit both companies. 
Though digitising process and ensuring collaboration is essential, it doesn't mean that organisations have achieved Procurement 4.0. Teams must ensure they are adding value to the business by staying aligned to core strategic goals and other departments' initiatives. In order to put procurement at the heart of the business, maximise value from the supply chain, and have a major impact on company success, companies will need to ensure procurement is constantly adjusting its priorities to support the business in close collaboration with other departments. By freeing capacity through automation, increasing access to insights and improving collaboration with internal stakeholders and suppliers, procurement teams will have the opportunity to support the organisation more widely in areas like sustainability, corporate social responsibility (CSR), research and development (R&D), and more. 
The long and winding road 
On the long road to Procurement 4.0, businesses need to be realistic when assessing their own maturity and ensure their digital transformation journey is achievable. They must continually assess progress to ensure that the organisation is making the most of its opportunities, integrating with and adjusting to meet the demands and opportunities of emerging technologies. Only once the business has accepted its true state of digital maturity and mapped a clear course, can an effective journey begin. Setting off with unrealistic expectations means businesses won't achieve the level of digitisation needed to collaborate at scale, drive innovation and aid in smarter decision making. 
Organisations that do not adopt a smart approach to procurement risk never making it to that next level of transformation, leaving them at risk of losing out to digital-savvy competitors in a rapidly changing business environment. 
Did you know? Ivalua ranked No.8 in October 2019 for Supply Chain Digital's top 10 sofware companies worldwide.
For more information on all topics for Procurement, Supply Chain & Logistics - please take a look at the latest edition of Supply Chain Digital magazine.