Supply Chain & Procurement Live: Ruji Mahmud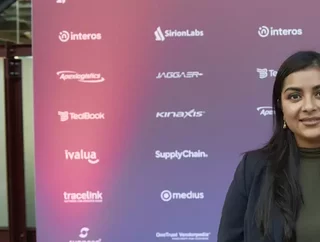 Ruji Mahmud, Vice President Head Of Procurement at Johnson Matthey maintains that diversity is a strength & procurement can be attractive to young people
Ruji Mahmud, Vice President Head Of Procurement at Johnson Matthey, says no challenge is big enough for her. "I have a huge change appetite", she admits.
Yet in the procurement and supply chain industries, there is a need to attract and maintain new talent.
"What do we need to do, as an industry, to make [procurement] something aspirational to young people", asked Scott Birch, Chief Content Officer at BizClik Media Group. 
"If you look at what has happened with the pandemic, everyone is talking about supply chain now", responded Mahmud. "The awareness is there, but it's not defined where it's heading. Things that shift the needle, we have to do it."
Cognitive diversity in procurement
"I've been on several procurement leadership teams where I have been the only woman - which has been interesting", admits Mahmud, who is fascinated by the many benefits of cognitive diversity. "Bringing different ideas, approaches and daring to bring something forward - and doing that reverse mentoring to your leaders as well."
Dare to do different in the procurement industry 
"Best in class today is tomorrow's average", says Mahmud, who sees the ability to remain agile and sustain the freedom to morph with fellow businesses as a strength. "Simplicity will attract talent and partners will find [that] more accessible to work with us."