Suplari launches new procurement and finance solution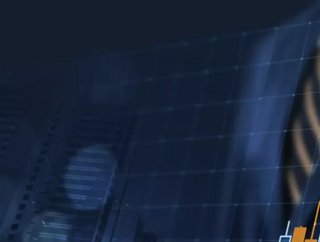 Suplari has announced the launch of Agile Performance Management, a new procurement and finance solution for planning, tracking and optimised spending.
Suplari, a data and insights company specialising in finance and procurement, has today launched a new solution which aims to provide "360-degree procurement planning" of suppliers, purchase orders, spending, and risk management in an attempt to increase savings and overall financial performance. 
Known as Agile Performance Management, it hopes to provide the organisation with a clear vision of the cross-functionality of its strategic goals while also aiming to provide AI-based automated actions, results tracking, and rich collaboration tools to allow managers to achieve those goals.  
Commenting on how organisations have transformed since the start of the pandemic and the effects this has had on procurement and finance, Nikesh Parekh, Chief Executive Officer of Suplari, said: "The rapid pace of business transformation since the beginning of the pandemic means that procurement and finance leaders need modern performance tools to hold company-wide teams accountable. Using clean data from all systems and AI-based insights, Agile Performance Management automates planning, analysing, and delivering results across the organisation.
Michael Shields, Director of Procurement at Qualtrics, believes Suplari's new solution will improve the efficiency of data collection and procurement in his business. He said: "As the head of our procurement team, I'm held accountable for accurate spend projects and savings results across the company. 
"Setting accurate business performance goals and holding other teams accountable to them was challenging because we had data in different systems, and there was little visibility and ability to collaboratively plan. With Suplari I can now see clean data, set clear goals, check daily progress, receive AI-based savings recommendations, and pro-actively collaborate cross-functionally to improve results. It's a game-changer", he said. 
Suplari says that the Agile Performance Management solution can be implemented "within four weeks" and enables leaders in the procurement industry to "plan, execute, and measure their initiatives". 
"Plan, measure, execute"
The Agile Performance Management aims to allow leaders to do three things with regards to their business initiatives: plan, measure, execute. 
Plan: Create initiatives that are tied to clean, real-time data based on predictive insights.
Performance and Goal Setting - set your savings goals for the year or quarter, and stay on top of your progress.

Planner - plan your projects and pipeline of savings to meet that goal in an agile/responsive way.

Executive Performance Dashboard - customisable dashboard for executive-level visibility and drive accountability.

Measure: Automated goal tracking enabled by normalised data across all integrated systems.
KPI/Savings Calculators - dial-in savings calculation formulas for various types of savings (e.g. hard vs soft) with frequency (one time vs recurring)

Savings Forecast - forward-looking savings forecast and amortisation with realised savings capture when the spend actually happens.

Execute: Suplari automatically executes plans leveraging automation for efficiency and consistency, and enables collaboration with team members. 
Automation - automate repetitive tasks and workflows, freeing up time for higher-value activities.

Collaboration - Collaborate with business stakeholders, including alerts, notifications, and direct participation for faster decision making.

Customisable workflows - best practices-based workflows that can further be customised.