SpendEdge: 5 pro tips for an impactful procurement process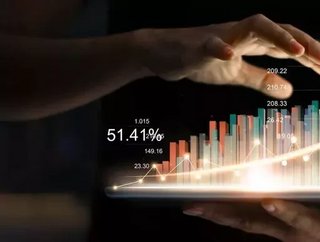 SpendEdge shares five tips for an impactful procurement process...
SpendEdge, a world-leading real-time procurement market intelligence solutions provider that helps sourcing and procurement professionals make informed decisions, offers for a more impactful procurement process. 
We thought we would share.
Don't rely on technology to fix all your problems
Technology can streamline workflows and make for easier ways of working. It can also provide you with valuable insights to help you manage risks and make more informed decisions. It isn't, however, a magic pill. "Investing heavily in technology without training practitioners on how to use it may create a situation in which the platform or program becomes too burdensome to support. Analytics is virtually useless if the end-user cannot interpret the data or attempts to circumvent the procurement process altogether."
Rather than throwing a bunch of ideas at the wall and seeing what sticks (nothing will), ensure you take a balanced approach when it comes to technology and that you leverage it where the greatest opportunities are. 
Don't just measure cost savings
Cost savings remains and is likely to remain the prime measurement of success for procurement. However, world-class procurement organisations look outside of cost-cutting for efficiency and service improvements and long term cost reduction opportunities, both within the procurement function itself and within the enterprise. Procurement must align their priorities with the organisation's and develop KPIs to measure the areas they have the most influence over.
Don't drop the ball on strategic sourcing
Procurement strategies shouldn't be allowed to get stale. In order to optimise outcomes, strategic sourcing must remain a priority and should be an iterative, dynamic process.
"A significant and often underestimated pitfall within procurement is the extent of their involvement in the strategic sourcing and procurement process. The function needs to be reframed and remain active throughout the implementation phase to deliver savings that impact the bottom-line."
Leverage Procurement as a Business Partner
"Since stakeholders are directly affected by the impact of any procurement decision, they have high expectations from the procurement process and want them to quickly get up to speed in understanding the specific needs of their function. Consequently, it becomes critical that procurement sets realistic expectations for each business stakeholders' involvement in the sourcing process, outlining roles and responsibilities to enable accountability and form healthy business partnerships."
Seek Alternative Solutions
Procurement teams looking to increase their impact on the organisation should look to collaborate with stakeholders and suppliers, leverage innovative tools and identify strategic initiatives. Again, KPIs should appropriately capture procurement's influence on the chosen strategic objectives. 
"By involving themselves early on in a sourcing and procurement process, proactively engaging stakeholders and customising solutions per the department's needs, the function is successfully able to deliver value and increase their scope of support."
With expertise in supply market intelligence, spend analysis and benchmarking supply chain risk assessment, and category management, SpendEdge covers a broad range of industries from pharmaceutical and life sciences to transportation.