Spend under management explained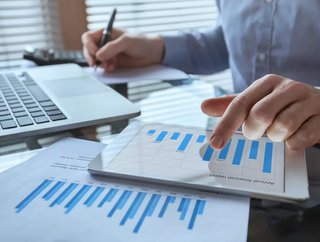 Decreasing costs and reducing risks is why it matters to increase spend under management - procurement teams must be up to the job
Spend under management is the area of spend in an organisation managed by the procurement team, which helps companies to control costs and increase productivity rates.
But because of differing procurement processes, there is no dictionary-definition for spend under management. 
Medius breaks it down. 
What is spend under procurement?
Spend under procurement is the percentage of spend under management processed by the procurement team:
Spend going through procurement  

Spend under contract and under a sourcing plan 

Spend strategically reviewed and proactively reviewed by procurement, to ensure the use of all contracted rates, terms, benefits, and SLAs
What defines an outstanding procurement team?
A top-performing procurement team can reach 75-85% of spend under management. Strategically managed spend includes:
Spend analysis to figure out where an organisation spends money 

Performing regular evaluations of top suppliers to ensure they are competitive 

Reviewing contracts with lead time before expiration to consider viable alternatives 

Use metrics to define organisational spending and performance 

Collaborate to determine where value can be added to purchase decisions
Focusing on spend under management can reduce costs, improve collaboration between vendors and buyers, end maverick spending and improve company efficiency.
Ways to increase spend under management 
Decreasing costs and reducing risk is why it matters to increase spend under management. Ways to do this include:
Streamline overall processes through the intelligent use of automation 

Improve visibility by reviewing spend categories, what is purchased, and which suppliers are chosen 

Routinely evaluate supplier performance to ensure they are trustworthy with fair prices and a quick turnaround and monitor quality, look for continued improved terms, and mitigate risk 

Keep track of addressable, impactable, and unmanaged spend 

Collaborate with team members to improve processes and solutions through the use of cloud automation to support people who work from home 

Use technology wisely to eliminate manual processes and streamline procedures, including vetting and onboarding vendors, and support those who work from home