Simfoni's new CEO of Spend Automation to revamp procurement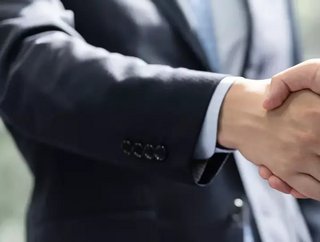 Next-gen digital solutions provider, Simfoni, welcomes its new CEO of Spend Automation, David Bush, as the company revamps its procurement processes
Simfoni is bright-eyed and bushy-tailed as it welcomes its new Spend Automation CEO, David Bush, with open and optimistic arms. The next-generation digital solutions provider, like any in the industry, is constantly evolving and looking for new and innovative ways to streamline its processes to stave-off competition. So, as Bush is appointed to the senior position, he brings with him an abundance of fresh ideas fuelled with experience to improve the company's procurement and digital processes.
David Bush: a man on a mission
Bush boasts a near 30-year portfolio of executive managerial experience under his belt and holds a reputation for being one of the best in the business regarding procurement, enterprise contract management, and supply management. Upon assuming the position of Chief Executive of Simfoni's Spend Automation branch, Bush plans to revamp the company's expansion efforts, guiding CFOs through the innovation process of upgrading their business's digital capabilities and ensuring their costs remain low. 
Extra emphasis will be placed on the importance of the transformation of the procurement processes, being highlighted as a key factor in company expenditure and operational efforts. By tackling the procurement industry, Bush hopes Spend Automation will provide businesses with access to the best procurement strategies and processes. 
"Simfoni is in the vanguard of spend intelligence and automation, with a great success trajectory and undeniable value proposition for its global clients," he says, confident in his decision to tackle the role of CEO."
Previously, Bush worked at SpendHQ as the company's Chief Revenue Officer. An ambitious businessman, he has also co-founded SaaS-based strategic sourcing and spend management solutions company, IASTA.
"For me, this is an enormous opportunity to join one of the hottest vendors in procurement at precisely the right time, as the organisation hits a major inflexion point. I am thrilled to help Simfoni further its mission to provide turn-key spend automation products to an entirely new audience that was previously unable to access best-in-class procurement – midsize businesses."
Chirag Shah, Chairman of Simfoni, stands by the company's decision to appoint someone of Bush's pedigree to such a substantial position. 
"Over the last three decades, David Bush has spearheaded business development and operations for some extremely well-respected organisations. 
"His expertise in procurement and his ability to drive revenue growth make him an invaluable asset to Simfoni as we prepare for rapid expansion in 2021 and beyond. 
"We are delighted to welcome David to our team and look forward to working together with him to take our Spend Automation offering to a wider market."
Spend Automation: Simfoni's strategic arm
Spend Automation is one of the world's leading platforms for spend management. The Simfoni branch includes a digital procurement suite that allows CFOs to hone and harness their procurement process efforts, an attractive opportunity for many in the industry fighting for sustainable-process survival. 
The platform claims to untangle the unnecessary complexity often associated with the procurement of commodities, decreasing the overall waste and expenditure linked with the process, all in an effort to target supply chain sustainability. 
It's through a combination of advanced digital technology and ongoing support that makes Simfoni's eProcurement processes so appealing.