SGN picks JAGGAER for sourcing, contract & savings solutions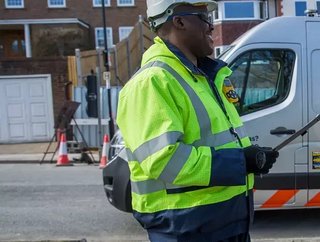 Scottish Gas Networks (SGN) selects JAGGAER for its sourcing, contracts, and savings management solutions
Announced by JAGGAER the computer software company, has been selected by Scottish Gas Networks (SGN) for its sourcing, contracts, and savings management solutions. 
Who is SGN?
Operating behind the scenes and on the streets SGN manages the distribution of natural and green gas to 5.9 million homes and businesses in Scotland and the South of England.
Founded in 2005, SGN breaks down its services into three core areas:
Emergency:

Providing national gas emergency service day and night, keeping people safe both inside and outside a property.

Connect:

Every year, SGN connects 20,000 customers to its network helping thousands of vulnerable customers heat their homes for less. 

Upgrade:

Committed to upgrading its network, SGN uses the latest technology to replace, renew and maintain its pipes. SGN strives to ensure a safe, secure and sustainable future for its network.
Why has SGN selected JAGGAER?
Selecting JAGGAER's Sorucing+, Contracts+, and Saving Management+ modules, SGN plans to harness these solutions to manage the sourcing of third-party services and contracts, as well as reduce costs. 
"SGN teams work around the clock and throughout the year behind the scenes and out on the streets to keep the public safe and the gas flowing to our customers. We will be using JAGGAER software to help us continue and improve this quality of service while managing and reducing costs," said Valerie Jamieson, Head of Procurement and Commercial at SGN.
As a partner of 'Gas Goes Green' SGN is committed to replacing fossil fuels with green alternatives in the UK energy system, in order to do this the collaborative effort needs full-spectrum visibility into the supply chain. 
"The gas distribution sector is not only very competitive but highly regulated in the United Kingdom. We believe that JAGGAER software will help us to maintain the highest standards of data transparency, auditability and integrity to give us a full view of spend data and ensure full compliance," added Jamieson.
"JAGGAER has extensive experience of the energy and utilities industry in the United Kingdom and beyond. We look forward to helping SGN to achieve a shared mission of becoming a net zero business," said Justin Sadler-Smith, JAGGAER SVP Sales Northern Europe.