Scoutbee: The future for procurement is proactive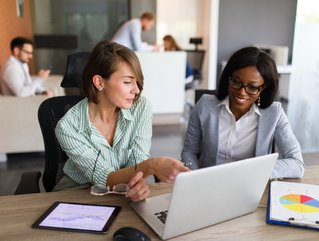 Understand the importance of proactive procurement in product innovation and sustainability, according to supplier intelligence organisation, Scoutbee
With 48% of procurement directors believing that innovation is equal to value creation, gaining a competitive advantage and developing new markets, product innovation and sustainability are key areas of importance.

Despite this importance, COVID-19 put a strain on global supply chains, forcing many to completely shut down manufacturing and innovation, and switch into reactive mode.

"However, in the aftermath of the coronavirus crisis, the trend across procurement departments has switched from reactive to proactive status," explained Scoutbee.

"Companies have recognised the need to seek out supply chain improvements in order to anticipate disruptions, rather than reacting to a crisis when it hits."
A new era of procurement

With procurement entering into a new era, organisations have the opportunity and obligation to drive the acceleration of product innovation and sustainability during a time of rapid technological advancement.
So how can proactive procurement help companies drive innovation and sustainability?

"It all starts internally," explained Scoutbee. "Product innovation requires proactive, cross-functional collaboration. This means the involvement of other departments within your business – other than those traditionally in charge of innovation – such as research and development and marketing, which are key to success."

Other key functions include the purchasing department who have supply market knowledge, as well as insights on existing supplier to identify ways to source suitable and reliable suppliers fast, that support the business.

With proactive procurement organisations can drive sustainable improvements. Purchasing departments can ensure that their organisation is working with suppliers that are dedicated to reducing their carbon footprint and comply with ESG regulations.

"With customer demand trending towards sustainability, a proactive approach to procurement across your supply chain ensures that you are able to identify suppliers who can help you meet your sustainability goals and the demands of your consumers," commented Scoutbee.
The future of procurement is proactive

"In the past, the procurement discussion has been left until the last minute," commented Scoutbee. This often resulted in higher costs, low-standard deals, poor collaboration, and limited leverage, all of which stunt innovation and sustainability.

"Empowering proactive procurement ensures earlier engagement with customers and suppliers, lower costs, improved sustainability across the supply chain, greater innovation and a quicker route to market, which gives you a huge competitive advantage," concluded Scoutbee.

To find out more about the benefits of proactive procurement, click here.