SCAPE introduces R&D lead to digitalise public sector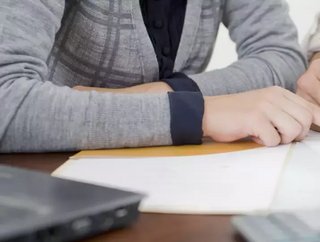 Procurement company SCAPE appoints its new R&D lead, Rachel Sudlow, to evoke a renewed sense of focus on digitalising its public sector construction
Procurement specialist, SCAPE, is ready to kick-start the digital transformation of its public sector construction and consultancy frameworks, and it's beginning with a fresh Research and Development lead. Rachel Sudlow is to fill the new role created specifically to stimulate construction's digital transformation as the company looks to revamp its processes and streamline its operational services. 
A fresh, new role to invigorate and innovate the procurement company's processes
Sudlow's appointment comes at a pivotal moment during the company's period of growth and progression. Currently, SCAPE's construction and consultancy frameworks have a customer base of approximately 1,200 UK public bodies, and the company boasts a buying power of roughly £18 billion. 
More recently, SCAPE launched its newest net-zero-ready construction and consultancy frameworks designed to ensure public sector businesses acquire projects and contracts that align with their own sustainability and environmental goals. Ms Sudlow is stepping into a competitive business with its sights already set on innovation and fast-paced progression. SCAPE is keen to keep up the trend and now turns to its new R&D lead to make sure the company continues to make advancements within the construction and procurement industries. 
Ms Sudlow possesses over a decade's worth of experience as a quantity surveyor at Balfour Beatty where she came to focus on research and development. Working with a wide portfolio of clients such as Innovate UK, Ms Sudlow emphasises the importance of digitalisation and technological advancements for the future of the construction sector. 
Sustainability made a priority for the procurement and construction sectors
Ms Sudlow will lead the charge on innovation, working side by side with SCAPE's customers to ensure the successful introduction of new technological improvements and up-to-date methods of construction, resulting in more streamlined and efficient operations. Additionally, the new role will see the new R&D lead going that extra mile in an effort to tackle the public sector's contribution to the climate crisis, reaching out to partners in the construction industry to attempt to ensure the sector is placing sustainability at the top of its agenda. 
"At a time of significant regeneration across the public estate, it's critical that the next generation of public sector buildings and infrastructure sets new standards for construction," says Ms Sudlow. "Innovation will play a critical role and ultimately be supported by continually striving for better outcomes through the application of R&D.
"Working with our clients and partners, and the wealth of data their projects produce, we have an outstanding opportunity to stimulate truly impactful innovation and ensure that the UK continues to be seen as a centre of excellence for construction."