SAP: The evolving role of the Chief Procurement Officer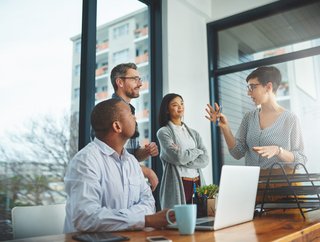 Etosha Thurman, Chief Marketing and Solutions Officer, for Intelligent Spend and Business Network at SAP discusses the evolving role of the CPO
Empty shelves and factories shuttered due to supply chain shortages can result in lasting economic and reputational damage to businesses, while innovations like same-day delivery and supply chain traceability have the power to differentiate and grow a business. So it is somewhat surprising that more procurement professionals haven't previously held a C-suite position. But that is changing: According to LinkedIn Economic Graph Research, chief procurement officers (CPOs) are one of the fastest-growing C-suite hires with 15% growth in 2020. With this increased influence comes change, which begs the question: What does the role of the CPO look like, today and in the future?
Diversifying the role and supply chain ecosystem
In the past, the role of procurement and supply management was to acquire goods and services that enabled companies to operate in a profitable manner. Procurement has since evolved from being a subset of the supply chain function, where the focus of CPOs was to drive down costs, to an enterprise-wide capability that helps increase productivity and supports the critical internal and external relationships necessary for innovation.
This shift in dynamic has accelerated over the past couple of years as disruptions like Brexit and Covid-19 have exposed holes in the processes, policies, supply chains and overall resiliency of many businesses. Irrespective of size and scale, a business' ability to secure its supply chains, cash flow and workforce, remains an ongoing challenge.
The role of the CPO is no longer a solely operational function. It is a strategic advisor who helps shape the business and drive real value – particularly during times of uncertainty. In addition to their continued role of delivering cost savings, modern CPOs must focus on driving technological innovation to improve transparency, reliability and efficiency in supply chains while also removing risk by diversifying suppliers, and building relationships with multiple direct as well as second and third-tier suppliers.
Embracing technology
For CPOs to take on more of a strategic role, it is crucial for businesses to invest in technology advancements. In fact, according to a survey by SAP and Oxford Economics companies that have embraced new technologies realize better results, with 81% of leaders saying that digital transformation of their procurement function improved supplier performance management and 78% of leaders have realized improvements in transaction accuracy.
Technologies like artificial intelligence, robotic process automation, blockchain and machine learning, automate mundane tasks like vetting vendors and negotiating prices. This allows CPOs to focus on strategic activities such as risk-scenario planning, collaborating with trading partners on innovation development, shaping a mutually beneficial outcome experience, integrating corporate social responsibility aims into their operational systems, and shoring up the effectiveness of their supply chain.
It is also important for companies to develop a transparent and dynamic view of their suppliers' landscape to anticipate the risk of failure and find alternative solutions so they can become more agile and resilient.. This means having visibility to trading partners, including suppliers, logistics and services providers, asset operators, and maintenance contractors and the connectivity to deliver real-time updates throughout their supply chain processes.
Key to achieving this is to shift away from the traditional, linear supply chain where each step is dependent on the one before. Instead, CPOs are pivoting to a broader, cloud-based supply network which shifts away from singular, point-to-point processes to a many-to-many structure that orchestrates 360-degree visibility. By being part of a network that provides full visibility of producers, vendors, distribution centres, warehouses, transportation companies and retailers, companies can make use of data-driven insights. This helps them identify emerging trends or issues easily but also to respond faster to demand and address unforeseen circumstances, like the continued uncertainties caused by the pandemic and global conflict.
Meeting consumer expectations and business demands
According to our research, 79% of UK consumers today have more awareness of how supply chains impact product availability than before the pandemic. They are now paying more attention to the supply chains of the brands they engage with. 83% of consumers would be more likely to purchase from a brand that supports and sources from local suppliers, and a further 83% would also be willing to compromise on delivery times, have less choice and pay more for ethically-sourced products.
As consumer, corporate and government commitments to sustainability further translate into action, the future CPO must address potential inefficiencies across their supply chains and work with suppliers that share similar values to them. A supply network allows CPOs to gain broad visibility into the interconnected operations of trading partners, including those operating in mines, farms and other providers of raw materials. Not only does this provide companies with greater transparency to ensure that its ethics and values are not compromised at any stage, but it also enables them to find and collaborate with new partners. This means CPOs play a pivotal role in ensuring that their company meets and can deliver on its Environmental, Social and Governance (ESG) goals.
The past few years have certainly demonstrated the essential need for CPOs to help steer the business. Linear procurement models must be replaced by agile supply chain networks and businesses should rapidly take advantage of new digital solutions to drive transparency, automation, and predictive capabilities. CPOs must drive companies to focus less on low value and repetitive tasks and create value-add activities which create greater value for the business overall. By adopting digital technologies, CPOs can help their companies evolve into intelligent enterprises, to make processes faster, more agile and more efficient and gain valuable business insights to help strategically steer their business forward.