SAP: Strengthening collaboration between procurement and AP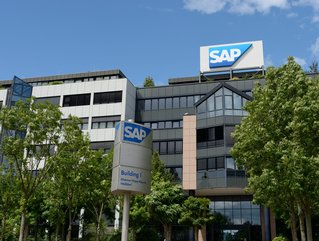 Procurement Magazine breaks down SAP's white paper on how to bring procurement and the accounts payable (AP) functions closer together
Historically, the goals of procurement and the accounts payable (AP) functions pursued different avenues. Typically, procurement focuses on negotiations and savings, while AP is more concerned with the processing of invoices and payments.
Often these functions can be seen operating in siloed environments with different processes and systems. With this approach, it becomes almost impossible to maintain alignment and collaborate on common objectives.
So in order to bring the two functions together in a single source-to-pay (S2P) process, organisations should look to align two key elements - KPIs and systems.
What does success look like for procurement?
For procurement, success is often defined as achieving a given amount of year-on-year savings for their purchases with an emphasis on high-volume categories.
"In most environments, this means looking at negotiated rates and claiming victory as long as this year's rate with a supplier is 5% lower than what it was last year," commented SAP.
Some more sophisticated departments may also track the function's contributions towards the organisation's bottom line.
What does success look like for accounts payable (AP)?
On the other hand, AP focuses on throughput, specifically the volume of incoming invoices that have been processed for payment, ensuring there is a minimal or nonexistent backlog of outstanding invoices.
"The more invoices stuck somewhere in the processing queue, the more calls the AP team is likely to receive from its suppliers' accounts receivable departments," commented SAP.
Other success factors measured include the number of invoices processed per employee, exception rates, or discount income generated by early payments.
Connecting the systems
"When looking at the systems that procurement and AP use each day, the important component for this discussion isn't actually systems at all: it is the connection between them," explained SAP.
With this in mind, it is easy to see why there is a lack of helpful metrics that are easily visible and insightful. Having separate systems for related functions results in the need for additional steps and effort in order to connect the data sources together.
SAP adds: "The more information that can be tied together and the better the analytics available to examine that information, the better procurement and AP can perform together."
Aligning procurement and accounts payable (AP): Why it matters to your organisation
Ensuring your organisation isn't paying too much
By connecting AP with procurement, AP can benefit from the ease of finding the pricing on an underlying purchase order (PO) or contract. This allows AP to be able to identify when prices are higher than they should be.
For those that have a connection between POs and invoices, organisations have experienced a reduction in maverick spending. By reducin maverick spend, organisations can gain greater control when it comes to keeping prices down.
Having a strong connection between procurement and AP can also help to eliminate lag time between negotiations of new pricing and actual use by purchasers.
Positive supplier relationships
Well connected functions can help organisations to:
Make timely payments and avoid supplier late fees
Secure a stronger position when it comes to negotiating future contracts
Maintain a strong relationship with suppliers that play an important role in innovation cycles
Supporting strong supply chains
Beyond relationship management, having a strong payment performance can support the financial health of suppliers, which in turn can help organisations to maintain longevity when it comes to their strategic suppliers. Losing this kind of supplier can result in more time spent on sourcing additional suppliers.
Connected functions also present opportunities for organisations to honour sustainable and purpose-driven enterprise commitments. Connecting procurement and AP provides clearer visibility to make timely payments, therefore allowing organisations to stick to their supplier commitments.
The next generation of source-to-pay (S2P)
"The next generation of source-to-pay performance isn't 50 years away. It is not a 'moonshot'. The building blocks are already there, and new innovations offer continual improvements," commented SAP.
So what does better S2P look like?:
One collaborative process
Connectivity
Accuracy
Efficiency
Having more options
To find out more, read SAP's full white paper: 'Better Together: Strengthening Collaboration Between Procurement and Accounts Payable'.