SAP spend solutions will be available to defence, says Alam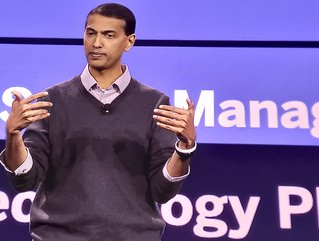 SAP Intelligent Spend & Business Network Chief Product Officer Muhammad Alam addressing his keynote audience at the SAP Spend Direct LIVE event yesterday in Dallas, Texas.
SAP Business Network Chief Product Officer, Muhammad Alam tells Spend Connect LIVE its solutions will become available to highly regulated industries
SAP has extended its spend management solutions to highly regulated US industries such as defence, medicine, government and space exploration, and told Supply Chain Digital that it plans to extend this functionality to regulated industries outside of the United States.
Speaking at the SAP Spend Connect Live event in Dallas, Texas, SAP Intelligent Spend & Business Network Chief Product Officer Muhammad Alam described the developments as "important and ground breaking".
The power of SAP's technology, advanced algorithms in AI and advanced security frameworks, mean its technology can now be used for advanced data processing and spend management in government settings on project with national security implications.
A key announcement at Spend Connect involved SAP's Federal Risk and Authorisation Management Program (FedRAMP). FedRAMP is a United States Federal Government-wide program that provides a standardised approach to security assessment, authorisation and continuous monitoring for cloud products and services.
The announcement means government agencies and highly regulated US industries have access to SAP's market-leading spend management and business network solutions, deployed with enterprise-grade security.
SAP procurement solutions made available to regulated US industries
SAP's government-related activities come under its NS2 Portfolio, with NS2 standing for National Security Services -- an independent US subsidiary of SAP.
It offers a suite of enterprise applications, analytics, database, cybersecurity, cloud and mobile software solutions to meet the mission requirements of US, national security and critical infrastructure customers.
Another key announcement was that SAP Fieldglass -- a cloud-based vendor management system -- is also now available in the SAP NS2 portfolio, and has been built to the National Institute of Standards and Technology (NIST) baseline "in accordance with the Federal Risk and Authorisation Management Program (FedRAMP) moderate parameters", the company says.
SAP Fieldglass helps organisations find, engage, manage and pay external workers anywhere in the world, and Alam told a packed auditorium that Fieldglass was becoming ever-more important, as businesses "are effectively fighting a war when it comes to attracting and retaining talent".
SAP also announced that Fieldglass also complies with International Traffic in Arms Regulations (ITAR).
Also available in commercial regulated environments from 2023 will be SAP's procurement collaboration tool, Business Network for Procurement, which will be "a fully digital, integrated solution", said Alam.
Meanwhile, SAP's solution for driving agility, transparency, and resilience across supply chains -- SAP Business Network for Supply Chain -- will also be available for use in regulated environments.
Alam said this "will enable customers to collaborate with their trading partners in an environment that meets the security and compliance requirements of Federal Government agencies".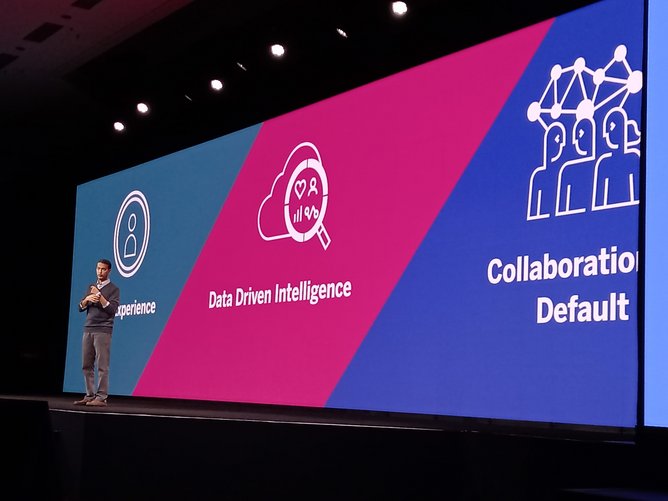 SAP Fieldglass 'an important tool in war for labour'
In further announcements, SAP said it is also working to add SAP Ariba Procurement solutions to the SAP NS2 portfolio, as well as solutions around SAP Concur, its SaaS solution providing travel and expense management.
SAP plans to have Concur solutions listed on the FedRAMP marketplace "by the end of the year".
Alam also showcased new capabilities in SAP Ariba Procurement, including 'Buying 360' capabilities that offer the user the look-&-feel of a regular e-commerce retail environment.
He said: "Those who will benefit include everyone from the employee who needs a new laptop to head buyers of strategic categories across all types of direct and indirect spend, for materials, maintenance, repair and operations and service."
These features will be available to "select customers" early in 2023, Alam revealed.