Procurement specialist LHC welcomes two new senior members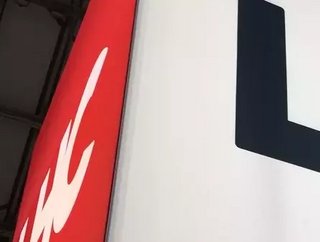 Public sector procurement company LHC announces the appointment of two new members, Elaine Elkington and Asha Patel, to senior managerial roles
LHC, a leading provider of free-to-use framework agreements and a specialist in public sector procurement, has welcomed two new additions to its growing management team. Elaine Elkington is to fill the role of Interim Managing Director, while Asha Patel becomes Director of Strategy, Innovation and Growth. 
Bringing industry experience to the procurement platform
Ms Elkington's role comes with big shoes to fill as she assumes the position following John Skivington's 17-year stint in the service for the not-for-profit organisation. Until a permanent successor is selected, Ms Elkington is due to remain in the Interim Managing Director position.
Bringing with her a vast portfolio of experience, Ms Elkington is set to take up the challenge with open arms. After nine years at Birmingham City Council, UK, as Director of Housing and Strategic Director, swiftly followed by four years as Director of Housing and Regeneration in London, Ms Elkington became Director of Housing, Community and Environmental Services for five years at Stafford Borough Council before accepting her newest role with LHC. 
Currently, Ms Elkington is employed at H21 as its Non-executive Director, simultaneously chairing its Extra Care Committee and subsidiary Guernsey business. Elkington also boasts the maintaining of her own independent consultancy business, endorsing her capability of tackling the part-time managerial role. 
"LHC is progressing fast with major change and innovation projects, so I'm thrilled to be joining such a diverse and interesting organisation at this time," she says in a statement.
Likewise, Mr Skivington supports the appointment of his successor, enthusiastic about the industry experience she brings to the role.
"Elaine brings a wealth of experience in change management and board-level leadership across our key stakeholder sectors – both with the public sector in terms of the clients we work with and in the private sector from where we source suppliers.
"It's great to place LHC in her hands."
Team additions set to stimulate company growth
Set to be working directly under Ms Elkington is the new Director of Strategy, Innovation, and Growth, Asha Patel. Ms Patel is to assume the responsibility of working alongside LHC internal and external stakeholders to develop an efficient and effective group strategy, while also ensuring LHC's approach to marketing and planning is streamlined and up-to-date. 
Previously, Ms Patel worked with Accord as its Head of Property, Strategy, and Delivery. She also possesses experience working on the UK high-speed railway project HS2 as Senior Contract Manager and has also held significant roles at Willmott Dixon, Midland Heart, and Birmingham City Council.