Procurement partnerships driving industry transformation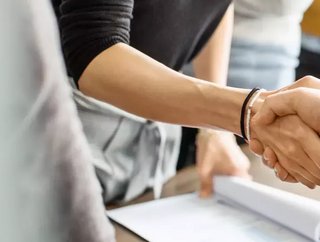 Procurement Magazine looks at the latest industry partnerships made with Ivalua, OpenText, Icertis, and JAGGAER to further the industry's transformation
In this roundup Procurement Magazine takes a look at the latest partnerships made this week with Ivalua, OpenText, Icertis and JAGGAER and how they are working with their partners to transform the industry.
Ivalua and its partnerships with Optis Consulting and Parkland Corporation
This week, leading global cloud spend management solutions, Ivalua, alongside Optis Consulting, has deployed its source-to-pay (S2P) suite at Parkland Corporation. In doing so, Ivalua has helped the company to further its growth strategy by transforming its procurement processes. 
Providing the independent supplier and marketer of fuel and petroleum products and a leading convenience store operator with its solutions, Parkland Corporation is benefiting from best-in-class S2P solutions that ensure rapid and accurate purchase processing. 
"Implementing Ivalua is foundational for Parkland to continue to deliver on its growth. We look forward to generating more savings and operational efficiencies as we leverage the benefit of Source-to-Pay process automation," commented Warren Szkolnicki, Director of Procurement at Parkland Corporation. 
OpenText and its partnership with Faurecia
Enterprise information management software company OpenText has recently announced its partnership with Faurecia, a global leader in automotive interiors and emission control technology. 
With this partnership, OpenText has streamlined Faurecia's procure-to-pay (P2P) and order-to-cash operations with the implementation of OpenText Vendor Invoice Management (VIM) for SAP Solutions. 
By optimising its processes, Faurecia has been successful in digitising 80% of its two million annual pieces of financial operations information.
The company has also benefited from having an amplified capacity to manage, access, and use information globally as a result of its digital transformation, as well as reduce manual requirements, enhance collaboration, drive efficiency, and achieve results. 
"The pandemic was a challenge for everybody, and we could not imagine maintaining our accounts payable without implementing OpenText Vendor Invoice Management. For us, this solution was key to our business continuity," said Salomé Silva, Accounts Payable Team Leader and SAP Business Analyst at Faurecia. 
"We streamlined our document-centric processes, increased cash visibility, strengthened cross-collaboration, and we're now well equipped to respond efficiently during the pandemic and beyond."
Icertis and its partnership with Pacsun
Pacsun, a speciality fashion retailer has partnered with Icertis, a leading contract intelligence company. With this partnership, Pacsun has selected the Icertis Contract Intelligence (ICI) platform as its enterprise-wide contract lifecycle management (CLM) solution. The company will also adopt Icertis' eSignature Adapter and DiscoverAI applications.
With the implementation of this platform, Pacsun has been able to further modernise its retail supply chain and merchandising operations, as well as help ensure regulatory and industry compliance, and maximise the value of corporate contracts. 
"Pacsun is committed to being digital-first when engaging with our customers and vendors. It is important that we lean into advanced technologies for the foundational elements of our business, including contracts," said Shirley Gao, CIO, Pacsun.
"Transforming contract management has become especially important in an ever-changing retail ecosystem. After considering several CLM solutions, we chose Icertis for the company's best-practice platform functionality and innovative use of AI to unify contract data, as well as the company's deep retail knowledge."
With its continued expansion plans in mind, Pacsun will require further streamlining for its contacts with suppliers, distribution partners, and corporate entities, as well as better collaboration across legal, finance, merchandising, and IT.
By modernising its contracts, Pascun will benefit from centralised access and visibility to data, improved supply chain operations, minimised risk, and accelerated growth.
JAGGAER and its partnership with TK Elevator 
Announced by JAGGAER the spend management company has partnered with TK Elevator, a leading manufacturer and services provider for elevators. 
The partnership will see TK Elevator use JAGGAER ONE, an S2P solution, to standardise its procurement processes globally. By implementing the software TK Elevator aims to minimise the previous complexity involved in using different procurement systems, while also realising cost savings.
In future, TK Elevator's entire P2P process will take place on one platform with the same data. The transition is scheduled to take place in Q3 2022. The company also plans to introduce the JAGGAER network at select locations to benefit from direct networking. The focus will be on Europe and North America.