Procurement bids must be scrutinized prior to deal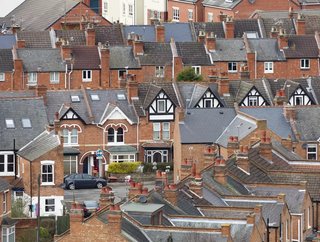 The UK government must improve procurement scrutiny following an "underperforming" energy scheme, according to MPs
The Public Accounts Committee (PAC) has accused the Green Homes Grant Voucher scheme of underperforming 'badly'. In a report, the committee claims that the UK government must explain how it will improve the scrutiny of future procurement bids.
A call for procurement bids to be properly inspected
Under the Department for Business, Energy and Industrial Strategy (BEIS) initiative, homeowners were offered £10,000 to make energy efficiency improvements to their household. 
The PAC claimed that BEIS had not properly reviewed the contractor it selected to implement it without properly understanding its capabilities. 
The scheme was implemented as a part of the UK government's decarbonising home heating plan, with the aim to reach net zero by 2050.
PAC reported that BEIS undertook a rapid procurement, for a grant administrator to develop a digital voucher application system for the Green Homes Grant Voucher scheme.
However, the contract bidders all said it was impossible to fully implement a digital system in time.
The project upgraded 47,500 homes, out of the planned 600,000.
This cost £314m of its original £1.5bn budget, including administration costs totaling £50m.
Procurement bid 'slam dunk fail'
The PAC has called on BEIS to show how it will improve the technical scrutiny of bids during its procurements.
"It cost the taxpayer £50mn just to administer the pointlessly rushed through Green Homes Grant scheme, which delivered a small fraction of its objectives, either in environmental benefits or the promised new jobs", said Meg Hillier, PAC chair. "We heard it can take 48 months – four years – to train the specialists required to implement key parts of a scheme that was dreamed up to be rolled out in 12 weeks. It was never going to work at this time, in this way, and that should have been blindingly obvious to the department. That it was not is a serious worry. I am afraid there is no escaping the conclusion that this scheme was a slam dunk fail."