Procurement Australia consolidates new brand identity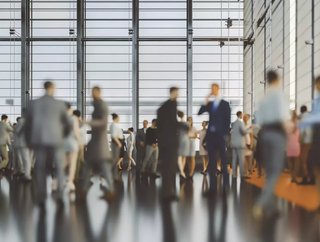 Procurement Australasia announces the consolidation of all its operations under one brand identity, Procurement Australia, as it revamps its ideology
Supposedly aiming "to deliver an exceptional customer experience by always delivering what [they] commit to", Procurement Australasia is consolidating all its operations under a new brand identity that has refocused its ideology on sustainability, company culture, and efficient strategy. Now encompassed under the brand 'Procurement Australia' the company hopes that by reinvigorating its processes, it can succeed in "procuring a fairer world together", completely reinventing its business practices and how it's presented. 
New procurement identity to kickstart a business revamp
According to Procurement Australia's Chief Executive Officer Joe Arena, the company is endeavouring to ensure its operations keep pace with the ever-evolving procurement landscape. And, so far, it's been successful. 
"Our focus has always been in delivering a 10/10 level of customer service for all our members," he says, confident in the company's approach. "We knew that if we were to continue meeting and exceeding our members' expectations over the next 30 years, we would have to do the necessary internal work to make our dedication and future direction clear to all our valued stakeholders. 
"Over the last year, we've delved deep into what makes us unique as one of Australia's leading procurement services companies. What we found is that our staff, suppliers, and members recognise and agree with what makes us stand out - our integrity, rigour, and commitment to serve our members' procurement needs at the highest possible standard."
"These core values and attributes are the foundation that has supported much of the work behind this brand refresh."
Evolving strategy to accommodate the ever-changing procurement landscape
Procurement Australia's new brand revamp also incorporates its recent acquisition of Church Resources, one of Australia's biggest not-for-profit buying groups. 
"As a business, we wanted to continue to pay homage to the enduring legacy of the Church Resources brand," continues Arena. "The barcode is something our members instantly recognise as Procurement Australia. By adding the Church Resources distinct orange to the barcode, our aim was to invigorate this well-known symbol with new colour and life. 
"In doing so, we have created a new identity that I'm incredibly proud of as CEO. The new Procurement Australia brand reflects both our proud history and our bright future."
Procurement Australia's new identity is ready to be put into action immediately, with the company itching to kickstart its next chapter in its brand journey. 
"Our members have been the driving force behind this brand refresh," says Mark Hopcroft, Procurement Australia's Director of Marketing. "Throughout the early stages of this refresh, we connected with dozens of our members to better understand what they wanted from us moving forward. In all of these interactions, we heard the same thing; members want clarity, greater transparency, and a commitment to more sustainable supply chain solutions. 
"The new branding speaks to these pressing member needs."