Procurement and the big reset in business travel and expense
By Charlie Steer-Stephenson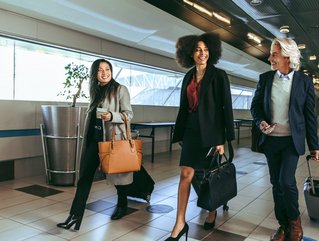 As the culture of travel changes, procurement professionals have a key role to play in helping companies adapt to new ways of organising travel and expense
Today, since the travel industry is still 'reloading' after the severe travel restrictions caused by the COVID-19 pandemic, procurement leaders' expertise in making data-driven decisions can be used to help businesses adapt to new corporate travel management strategies.
In May 2021, international brewer Heineken partnered with TripActions, the leading, cloud-based travel management platform, to guide the company through its return to travel. Since then, the companies have worked together to provide a modernised, traveller-centric approach with an emphasis on visibility, sustainability, and flexibility.
In a recent webinar episode of TripActions' 'Planning for 2022' series, Heineken's procurement team discussed how technology-led procurement strategies can help companies move beyond the impact of the pandemic and empower long-term success.
Procurement teams to lead travel programmes for strategic growth
The webinar began with the team discussing the role that procurement leaders will have in the corporate world's efforts to return to travel.
Ekaterina Agafonova, Strategic Sourcing Director of Commerce and Business Services at Heineken, explained that procurement teams must prioritise delivering a duty of care and providing user-friendly solutions, above controlling cost management.
With a 24/7 service, over multiple communication platforms in many local languages and a Return To Travel feature suite, TripActions offers businesses and their travellers real-time data on their travel plans and impact – from hotel bookings to carbon footprint.
Heineken is now a major partner for TripActions, joining the list of more than 8,000 international partners, which includes the engineering business Weir Group, video conferencing platform Zoom, and publishing company Springer Nature.
"Travel technology is more critical than ever before – both to ensure a safe and seamless experience for the business traveller and to deliver the essential duty of care that businesses require," said Chris Vik, SVP of Sales in EMEA at TripActions.
Aligning procurement and travel programmes with sustainability goals
Heineken's partnership with TripActions is not only facilitating the return to travel but, by helping businesses and their travellers understand their carbon footprint and budget spends in live-time, it's also helping them meet their sustainability goals.
With bookings growing by 65% week-on-week, travel providers must provide market transparency to help customers make sustainable decisions, throughout their entire trip. For instance, TripActions' platform gives travellers information on which hotels have the lowest carbon footprint.
Colin Doyle, Regional Director of Northern Europe at TripActions, explained that durability, flexibility, and visibility was key to delivering the best travel management solutions.
"Suppliers aren't in trouble, I just think now the industry has to take a long, hard look in the mirror and understand that the economic model that was previously happening needs to change. We're already seeing it across our competition, and that's what we need to take to market," says Doyle.
As such, since travel takes up around 3% of a company's budget, there's a clear argument for keeping travel management in the skilled hands of procurement leaders who can make the most informed decisions about travel and expense.