Procurement & Supply Chain Live: Meet James Westgarth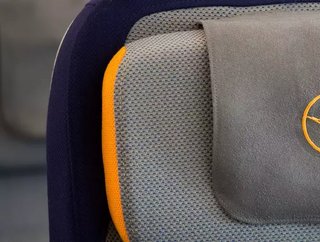 Just 1 hour to go, don't forget to register for our debut Procurement & Supply Chain Live! hybrid event
Meet James Westgarth,

Senior Director, Procurement Performance, Systems & Excellence at The Lufthansa Group
James Westgarth has 20 years' experience in procurement, and specifically in integrating technology to optimize process, compliance and performance. Having started his procurement journey at Airbus in Toulouse, where he led the implementation project for a new travel management system across four countries, he subsequently expanded his scope to category strategy development, sourcing, ordering, contract management and SRM for indirect procurement. From 2016 to 2018, James led the transformation of General Procurement at Airbus Americas in Washington DC. He is currently in charge of Procurement Performance across all spend categories for The Lufthansa Group (2019 spend: €22 billion), reporting into the Group CPO. 
Join Westgarth at 10:30 (UK Time) on Tuesday 28 where he will be discussing 'Surviving Severe Turbulence: Insights and Learnings from the Lufthansa Group Procurement COVID-19 Experience'.
Everything You Need to Know About Procurement & Supply Chain Live

!

Just 1 hour to go until Supply Chain Digital and Procurement Magazine debuts Procurement & Supply Chain Live!, the must-attend event of 2021 for today's procurement and supply chain leaders, and leaders of the future. 
Join global leaders from the world of procurement and supply chain on September 28 - 30, 2021 in-person or from around the world virtually for jam-packed days networking, sharing ideas, and soaking up actionable and unique insights to further your business and career! 
Whether you attend virtually or in person at the Tobacco Dock (London), discover more than just notes on a page, attending Procurement and Supply Chain Live! will leave you with insights on how companies like yours are tackling current industry challenges, the knowledge to develop an actionable framework to implement at your own business, and at the end of the three days real-world connections.
https://www.youtube.com/watch?v=OJAmMviR9Dk&feature=emb_title 
Take a look at the Agenda for our Three Day Event 
Wilson and Rock are not the only leading executives in the world of procurement and supply chain to be speaking at Procurement & Supply Chain Live! To see the agenda for the three-day hybrid event and who will be speaking, click here.
The event will include: 
Keynote addresses from respected industry leaders

Dynamic live roundtables (inc. Q&A)

Fireside discussions

Inspirational Speakers & Presentations

Extensive networking opportunities
To register for Procurement and Supply Chain Live, click here!