NextSource starts procurement for Madagascar graphite mine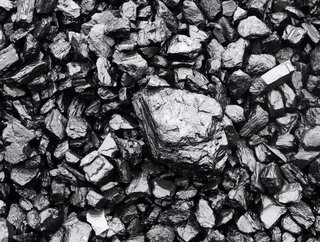 NextSource Materials has started its procurement of processing plant equipment for its Molo graphite mine in Madagascar, East Africa.
NextSource Materials has announced it has begun procurement of processing plant equipment for its Molo graphite mine in Madagascar, East Africa, with the Canadian company securing funding from its strategic investor, Vision Blue Resources Limited. 
Since obtaining the capital, NextSource has been its Engineering, Procurement and Construction (EPC) firm to ensure all design work and the final project cost estimates are completed. 
The company has recently placed orders for processing plant equipment, including primary, flash flotation and attrition mills, flotation column and cleaning circuits, and screeners, crushers and feeders. 
While talking about the project, President and CEO of NextSource, Craig Scherba, praised the efforts of his team. He said: "We have reached yet another key milestone with the procurement of key items that will form the backbone of the Molo processing plant. This is a testament to the hard work and diligence of our technical team."
According to NextSource, construction of the project will begin in August 2021, while commissioning for the mine is targeted for April 2022. The processing plant will be designed to process 240,000 tonnes per annum (tpa) of ore and produce around 17,000 tpa of SuperFlake graphite concentrate, NextSpace claims. 
What is SuperFlake graphite concentrate and what is it used for?
Unique to NextSource Materials, Superflake graphite concentrate was released in September 2019 and can achieve a carbon purity rating of 98%, according to NextSource. The graphite powder also has a high degree of thermal expansion and can be upgraded to 99.97% battery-grade purity. 
Flake size is measured in mesh with the largest or 'jumbo' being +48mesh. Extra large is classed as +65mesh and large is +80 mesh.NextSource says that the jumbo graphite is used exclusively for specialty graphite foils with a focus on a variety of applications in the automotive, chemical sealant, fire-retardant, and consumer electronics industries.  
According to the battery materials research company Roskill, in 2018 Canada imported over 38,786 tonnes of flake graphite. Meanwhile, Japan produced 57,863 tonnes, South Korea 58,341 tonnes, and Germany 55,100 tonnes with the flake powder being a registered trademark in these countries.